Introduction
Ever more people are starting their own business and most of them do so with the aid of the internet. They will also work from home. And they are right! Some people are just not built for the corporate jungle, a nine to five job, the daily routine, annoying bosses or colleagues, daily commuting and so forth.
Hardly one or two years in a job, they already start getting bored, feel cornered by their job description, need more freedom and have the tendency to feel caged.
I am  giving you ten very good reasons to start your own business and also direct you to one of the best opportunities of this time. Check out the end of this article!

1. You will have more freedom
As an entrepreneur you are your own boss. This means that you will determine what time you start working, how far you have to commute if at all, what your job responsibilities entail and when you go on vacation. Of course, those things also depend on the type of company you run, but you are the one who makes all the decisions. Starting a business on the internet and commuting will not be necessary anymore, as you will probably work from home.
2. You are working on your passion
Many people have a hobby that they pursue in addition to their profession. If you're passionate about fashion, or like
to fill your spare time with programming and enjoy it, that's fine. But why not try to make a living with that? Then you don't have to wait until after working hours to do what you really want to do.
As a matter of fact, there are internet programs, like affiliate marketing, that is entirely based on exploiting your passions, hobbies, and/or interests. These would be the ones you are looking for and at the end of this article, I will give you the perfect example of such an opportunity. Check it out!
3. Hole in the market
A start-up usually arises because the person sees a gap in the market. If you feel that your village needs a vegetarian eatery or you are convinced that you have developed a great system that facilitates the administration of companies, there are no doubt people who will follow you. So you can help to fulfill an existing need. In other words, as a self-employed person, you are an added value for society.
So, look around you, talk to people, read local newspapers and try to find out what the issues are. Then find a solution to these problems and bang, you might be in business.
4. You learn every day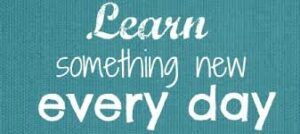 Certainly, in the beginning, it does not seem obvious to start a company. But as soon as you take the time to delve into regulations and accounting, you will notice that it is not so bad. You can be guided at every step you take and you will automatically learn a lot. Once you have started, you will notice that you have to take on different roles, which will automatically improve your knowledge and skills. That makes doing business very interesting.
There are other ways to overcome deficiencies in your knowledge or in a lack of investment money, just read on and learn.
5. The satisfaction is greater
Of course it is nice to receive a compliment from your boss at work, but how many of us regularly get these. But praise from customers who are satisfied with a service that you have put your heart and soul into is much more rewarding. You are the one that initiated this, you gave direction, so it is you who will reap the benefits and the honor.
Of course, you will have greater responsibilities, more worries initially, however, once things start running, you have only yourself to thank for. Imagine what a relief and an enormous source of satisfaction you will have then.
6. You can put together your own team
As a self-employed person, you never have to compete with colleagues or work with characters that you absolutely
don't like. You have the luxury of putting together your own team in such a way that everyone complements each other perfectly. This may not be an easy task, as working with people always has risks.
When hired into the company, you will never see the full characteristics of any person. Then again, that is why there is a probation period to minimize those risks.
On the other side, there are one-man businesses where you do not need to worry about personnel management and one such form is the subject of my suggestion at the end.
7. The variation is endless
Not every office job is monotonous with a lot of routine activities, of course. But with a start-up, you get a lot more variety on your plate. You can choose to combine tasks that are otherwise performed by different employees, and let yourself go completely on the social media pages of your start-up, for example. You can organize actions to expand your customer base. You can constantly question and improve yourself by sharpening your concept and brainstorming. No, boredom is not an option.
Be aware that in virtually every job there is a certain amount of routine work that has to be done, also as an entrepreneur. But for the latter it is definitely less and if you really do not like some kinds of work, then take in somebody who can and will.
8. The future is in your hands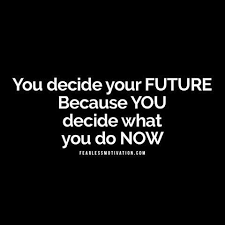 It is often not easy for employees to push through a good idea. There is a hierarchy, and any change must be approved by many executives. As a self-employed person, you simply make small adjustments yourself. Moreover, you always have an overview of the financial situation of your company and you can decide for yourself whether or not to expand. In fact, you determine your own career opportunities.
9. Not all dreams are deception
Many people walk around with a desire to start a business "someday", but they always have a reason not to. So they keep worrying and complaining about their job, about their boss, about traffic. A pity, because work is such a big part of our lives. It has to be fun, challenging, it has to give you satisfaction. If you are walking around with a dream, draw up a plan and take your chance. You won't regret it. Explore the internet for various possibilities.
10. Salary raises and more
Imagine not needing to go to a boss asking for salary raises, promotions, days off. If you want a raise and your company's balance sheet allows it, then you will have it. You will manage your own time and schedule, work permitting of course, but taking time off will be your decision and yours alone.
My recommendation #1
So, there you have it, a lot of good reasons to start your own business. And now you are thinking how can you do that. I am recommending you to use the internet, start your own website or sites and become an affiliate marketer. The beauty of this one is that:
there is very low investment

everyone can do it

you can start next to your work

there is no buying, holding storage

it has the best help available
Now is the time to tell you a little bit about affiliate marketing.
Affiliate Marketing
In short the principle of affiliate marketing is that you have your own website, you start logging about one of your biggest passions, you promote merchant's products and once somebody buys you will earn commissions through your affiliate link with that merchant.
What you will need to find is a scam-free program that will support you in your efforts. I am part of the world's best internet business support program since 2014 and would highly recommend this program to you.
Change your life for the better!
I realize that you would need more information on the workings of this unique system. Therefore I have created a full review with all details on how it works, training, tools, support and its excellent community. You can access this review by clicking here.
Furthermore, the review contains a link, with which you can become a member for one full week for absolutely FREE so that you can experience this system firsthand. Go Premium within those 7 days and your first month will be $19 only! Anyway, thanks for your attention and when you have questions, please put them in the comment box and I will reply within 24 hours.