Introduction
Has your boss been very flattering to you lately? Does he/she look longer and more often at you than normally? Does he/she send you messages during the weekend? Does he/she laugh at all your jokes – even the bad ones? If you are reading this and really say yes, then there is a big chance that your boss has feelings for you.
Watch out!
It can be very tricky to find out if your boss has feelings for you or if he or she
is just being nice to you because he likes you. Any misinterpretation can end in an embarrassing situation or even loss of a job for both parties. It is good to investigate whether it is a serious crush, because it could mean huge negative consequences for your work.
Take action!
You want to do something about it before things really get out of hand. In order to avoid disaster I am giving you 11 signs your boss has a crush on you and will go on how to best deal with such a situation.
Tired of bosses? At the end of this article, I will give you a perfect and life-changing way out of it!
1. Your opinion suddenly is important
This may indicate that your boss just trusts you as an employee, but if he or she asks for your opinion about personal matters (think of: clothing choice, dating) this can be a sign. Asking questions about your love life can be innocent, but it can also be a tactical move to tell what he or she really feels for you.
2. Flirting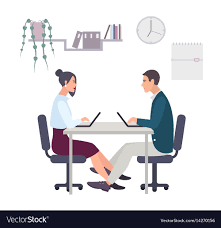 Your boss is flirting with you, but do not jump to conclusions just yet. Is it happening all the time? Does he communicate to others in the same way? And also take a look at your own actions. Did you happen to flirt with that person before? If you are sure that you are the only one and it is not because of your own behavior, then this is a strong indication that he or she has a crush on you.
3. Give you preference
Bosses in love may give you better projects, more guidance than colleagues, take you out of lunch more often, offer flexible hours, be lax about your mistakes or take a different approach. Sounds good right? For you maybe in the short term only. In the long term giving preference to one of the team does not only lead to a disgruntled team, it also creates hostility between the various employees.
4. Too confidential
Does your boss share work-related and personal matters with you? Things he/she would not share with someone else's office? It may be that he/she does this because he trusts you, but it can also be because he/she wants to further develop his relationship with you.
5. You have a premonition
Yes, of course, you might think now, this was exactly why you were going to read this article. You know your boss for sometime now, but something changed between you in the past few weeks that you cannot yet pin down to what it really is.  In these cases it is always best to go with your feelings or your intuition.
6. One-on-one meetings
On more than one occasion you get the question of working on a project outside working hours. If you see a pattern in the fact that the consultation is always with you alone and meetings always start late, then there may be more to it. If you feel uncomfortable here and you continue to respond to these requests, it will only makes things worse.
7. Changed  looks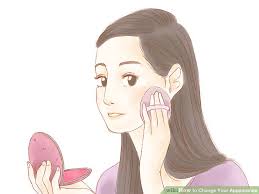 A new outfit, new hairstyle or other detail may indicate that a boss is trying to get someone's attention. Could be a midlife crisis, but if he or she is not of that age, chances are it's because of you.
8. Playful bullying 
Of course, this may mean that your boss just does not like you. But if he is constantly busy with playful bullying, it can be his way of flirting. Or a way to cover up his admiration.
9. Compliments on private matters
If you continuously receive compliments that have nothing to do with work or feel a bit inappropriate, your boss may see you as more than just a friend. Especially compliments about your appearance, clothing or personality are a strong indication. If you hear her or him say that anyone who dates you is a lucky person, this is a sure sign.
10. Physical contact
Some people are just suckers for close contact, but do you have the idea that your boss seizes every opportunity to hold you or give you a hug? Then that says something.
11. Boss remembers everything you do
This can feel a bit uncomfortable. Does your boss seem to remember everything you say – while he is normally quite forgetful – then this shows that he is paying extra attention to you. People remember a lot more details of conversations with people they have a crush on. Partly because they are obsessed with these details, and because they are curious about whether you are interested.
If you recognize a lot of the signs mentioned above then you should take some action in order to avoid real problems. 
How to deal with this effectively
Short answer: you've got to let the person know, while protecting your position at the same time. If you do nothing, you may become a target of gossip, and the situation may well get worse. If your boss pursues you relentlessly, you may even be forced to file an official complaint with HR, or you consult an attorney.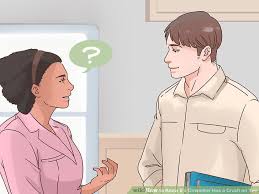 Do not overreact
Fortunately, there are diplomatic and effective measures you can take early on to put a stop to most unwanted flirtations, but one word of caution: make sure you don't overreact. There are always people at work who are chatty or extra appreciative to everyone. Use your emotional intelligence to read your boss's true intentions.
Quickly do something about it
Every expert agrees agrees that these situations should not fester for too long, but should be nipped in the bud as quickly as possible. So, meet with your boss, do so in a neutral setting away from all distractions and colleagues and have an honest discussion about your feelings. Don't accuse your boss of anything — simply express your concerns, and how it's making you feel.
Keep the tone and conversation positive by stressing how much you respect you have for your boss, how much you enjoy your work, and how you don't want anything to inadvertently get in the way of your professional development. Ask your boss if there is anything you can do to make sure the relationship stays 100% professional and respectful.
Final thoughts
In case you decide you do want to pursue a relationship with your boss, just know that you will do so at your own risk.  According to a survey 16% of those who have had a romance at work have dated a supervisor. You could go for it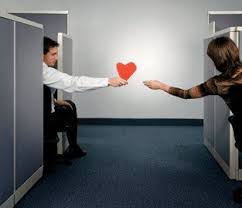 and end up dating discreetly; falling in love; leaving the company for the sake of the relationship; and living happily ever after. But be aware that the chances of that happening are slim. Studies have found that only a third of office romances end in marriage.
Only one
And, if out of a couple of billions of people on the planet, your boss is the only one you want to date, still move cautiously. If you don't get along, you've got a lose-lose situation, losing your job and partner. Your boss has the stronger position and could determine your future, and if things go south, your job will be at stake.
Another way out
There are of course other and definite ways out, changing companies or even better becoming your own boss. Having your own business might be the best option here, so as to avoid a repeat of such a bad working situation. The internet offers a wide variety of choices, one of which is to have your own website(s) and become an affiliate marketer. Using your own passions, hobbies and interests, you will promote products, hopefully sell and receive commissions. With the right support anyone can become a successful internet entrepreneur.
The way to do this?
You become a member of the world's best internet business support program and the most popular one. How they work? Just read my full review by clicking here. This review, made from my own yearlong experience, has a link that will also give you access to a one week membership for completely Free!
If you have any questions, please leave them in the comment box and I will reply within 24 hours.