Introduction
You once thought you had found the ideal job, but you now have serious doubts about it. Working at the same company all your life is out of date. Yet it can be quite exciting to leave your familiar working environment on your own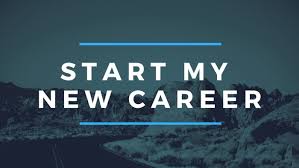 initiative. Time to, perhaps, change jobs? Well many people do. In fact, the average employee in the United States changes jobs no less than twelve times before his or her 48th birthday. Not only the salary, but also the corporate culture and career opportunities are the main drivers.
Business of your own
Having said that, there other factors at work too and a small percentage of people who quit their jobs started to do a business for their own. Anyway, here under you will find the 11 top reasons why people change jobs, but also start for themselves.
When it would be your aim to start for yourself as well, I can be of help and further below I will give a perfect option to start your own business on the internet. Can also be done next to your job!
1. Appreciation is zero
Would it be possible to ever get a compliment from your employer? Or have you been waiting for years for that promised bonus? Many are driven in their work by the need for appreciation. Of course, it does not apply to everyone, but if appreciation is one of our motives. Then if you notice, that in the long run, there is a chronic lack of energy and a feeling of "not being happy", action needs to be taken. Please note: appreciation is also something you have to enforce, you don't get that automatically. It has a lot to do with how independent you are. Are you someone that others take into account, or do you run the risk of being treated like a footstep? If you know what you are worth, it's easier to think: I just have a dick for a manager who will just never give a compliment.
2. You grew out of your job 
If your work for a longer period in the same job, routine matters become too easy for you, then it is clearly time for a change. It is important that you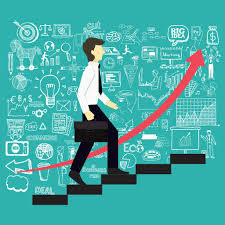 continue learning from your work, continued challenge is essential in this. If your work becomes too boring for you and you are no longer interested, then it will take more and more effort to keep involved. Advantage: this is the time to ask yourself what you need. What are your qualities and where do your talents blossom? Good self-examination is necessary in order not to keep hopping from job to job.
3. The corporate culture may not fit you 
One employer is not the other! Some companies set targets that must be achieved, others focus on innovation and creativity, and others focus on procedures and guidelines that you must strictly adhere to. A so-called "culture click" between company and employee is important if you have been working somewhere for a while. Even if a corporate culture does not fit your personality, it can work because, for example, in a rigid organization you inspire people and get them moving. Then you add value to the company. However, if that doesn't work, because people are still too stuck with rules, it will mainly cost you energy and at the end of a working day you will wonder: what has it actually brought me? Through experience and development you become more aware of your own norms and values, of what you actually want and what kind of work fits in with it.
4. Not accepted by your co-workers
Your colleagues never ask you to have lunch; do not pass on important phone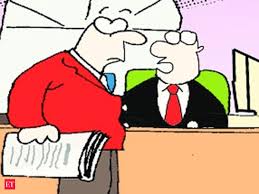 calls; give unnecessary criticism, anything is negative. Having a conversation with a confidant and trying to resolve the conflict between yourselves is worth the effort. But only if that is possible in a short time. Otherwise you must ensure that you have a new job as quickly as possible. After all, it is important not to linger in such an undesirable situation for too long, because that has a huge impact on your private life and health. This point cannot be stressed enough!
5. You cannot cope with the workload
For nights on end you worry about the things you need to do, and you actually feel that your work is not finished. Sure, a short period of work pressure is fine, as long as you can take it a bit easier afterwards. A structurally high workload can lead to a headache, quick irritation, and the feeling that you have no more time for anything else. In most cases, the solution to a too high workload is very simple: find out if it is acceptable to work a little less. This will probably mean going into a conversation with your boss. And why not, it is your health that is at stake.
6. Your job no longer fits your private situation
Once you loved it, the irregular working hours, the freedom and the many trips. However, since you are settled (read: married with children), it is no longer so convenient and you no longer enjoy your job. Logical, because your priorities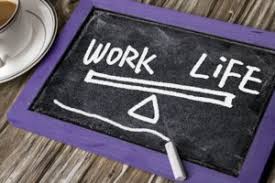 change the moment you have a family. The balance between work and private life is becoming more important! In the first few years it was no problem for you to have to travel an hour every day for work, but now that job gives you less satisfaction than before. You also find it nice and important to be at home. Looking for work closer to home or from home is obvious. Even if working part-time is difficult in your current company, that can be a reason for a switch.
7. Looking for a pay rise
A new job means a new chance to negotiate your wages. A study at some companies shows that employees who leave their firm after less than five years earn on average 11 percent more with their new employer. Let's face it: even if you act with some courage and ask your current boss for a pay increase, the chances that you can achieve such a nice raise are pretty small.
8. You can climb higher up the ladder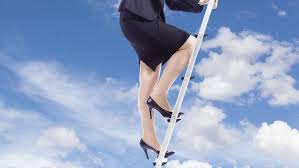 A higher wage at a new company is sometimes related to a more responsible position. Do you have the ambition to grow, but are there not immediately opportunities in your organization? Then it is certainly wise to take a look around the job market. Maybe other companies do have vacancies for managerial positions. The knowledge and experience that you have acquired with your current employer works to your advantage.
9. Gain more experience
Every company has its own way of working. So even if you stay within the same sector, by changing jobs you end up in a brand new environment. You become acquainted with other computer programs, new projects and fresh ideas. In this way you broaden your knowledge and sharpen your new competencies.
10. You discover where you belong
Moreover, by tasting different companies, all kinds of sectors and various ways of collaborating, you discover what suits you best. You may have worked for a multinational for many years, but now you experience that you feel much more at home in a small or medium-sized company. In this way you experience experimentally which tasks and which type of company culture make you happiest.
11. Your network will be growing
Additionally, if you step outside the comfort zone of your current job, your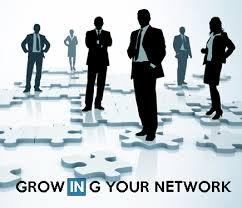 world will become a little bigger. You will come to places you have never been before and you will meet new people. Your new team will make your network a lot bigger in one fell swoop, which will undoubtedly give your career a boost in the long term. And who knows, maybe your brand new colleagues will grow into new friends?
Final thoughts
Nowadays, people (mostly the younger ones) change jobs many times during their careers. There are many reasons we change or jobs, eleven of which have been described above. The main drivers being wages, company culture and career opportunities.
There are also those of you who got enough of the corporate jungle, with bad bosses, annoying colleagues, yearly performance appraisals and other negative aspects. They will choose a path of their own and become their own boss. If this is you, I would like to point you in the direction of one tremendous opportunity that has been around since 2005. Here it is:
Start your own internet business
All you need is your laptop and an internet connection and you can work from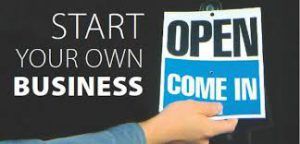 home or literally anywhere with internet. How does this work? You will operate your own website(s), promoting merchant's products and when a sell takes place earn commission. No buying, no storage, just promoting and yes, anybody can do that with the right effort and the right support. With the support program I am going to propose you will have a website within minutes. It has the best training and support and its cost is very reasonable. And of course it is scam free!
If you are interested, you can read all the details in my full personal review, which you can access by clicking here. The review has a link to that program start-up, where you can enlist for one week for free, no commitments whatsoever. Experience the chance of a lifetime now!