Introduction
Working from home is getting more and more popular. It is made possible by all the technology like internet, laptops, cloud storage and smartphones. This way of working allows both employees and individuals to work in a comfortable and familiar environment without sacrificing productivity.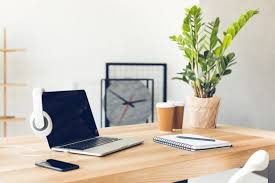 Teleworking
An increasing number of companies are convinced of the advantage that teleworking offers; partly because a large number of flex workers are convinced of the positive impact of working from home on productivity and employee retention. And let's not forget the numerous internet marketers, like myself, that have joined the internet world.
9 Reasons
Regardless of the business model, there are many reasons that make working online exciting. Avoid having to ask yourself why you did not join this unique opportunity. Here are the 9 reasons why you should start working from home immediately.
At the end I will provide you with one of the best options available in the world right now. So, check it out and change your life!
1. You will become your own boss
Have you ever encountered somebody who has never had a jerk for a boss? If you have trouble accepting authority, it might be an issue to follow the orders from even a good boss.
By working online you are going to do away with this problem forever. Yes, you'll still have customers, readers and advertisers who will demand your attention, but the level of stress in dealing with those is significantly lower than when compared to having a boss.
2. No waist on commutes
By working at home, employees do not waste time on work-related matters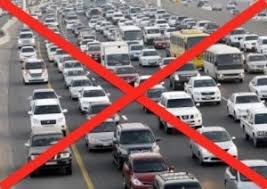 such as traveling to the workplace. Oh, the traffic jams. Let us say that a lot of people spend at least half an hour on the road to arrive at their workplace.
This adds up to 5 hours of commuting time per week, which could be more than 200 hours a year. You can do the math with your journey times. This time can of course be better spent by homeworkers doing fun things with family or friends! Or you can learn something new in that time.
3. Less distraction, less noise 
Many home workers have experienced that they are less distracted when they work from home. This would have everything to do with not having to answer constant calls, a stream of e-mails or customers coming in. You will no longer be in a big room, with a lot of noise from telephones going off, colleagues chatting and bosses calling you in. As a result, a controlled work environment at home gives you more time to concentrate on work tasks.
Mind you, you need to take care of that yourself. I have described here how to create the perfect home work environment.
4. Higher productivity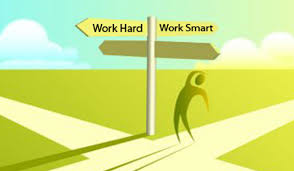 Research from various western style countries shows that employees who work from home are far more effective and are also much more satisfied with their jobs than colleagues who work in the office. Individuals find that working from home they can do the same work in half an hour that took them two hours in the office. This shows that homework actually produces more and better results.
5. You can work from anywhere
We talk about work from home here, but in reality, your 'home' can be anywhere, and this is great freedom. The only requirement is a reliable internet connection, but you can get one virtually anywhere these days. You could work from your favorite cafes, sit on a bench in a park, and even from the beach if you have a wireless modem.
By the same token, when I am traveling to other countries, I can still work on my websites as you would do if you were sitting in your home office (and many people do just that).
6. You can work your own schedule
You can start working any time you want and the need to set the alarm clock might not be there anymore. 9-5 schedules need not be adhered to and are a
thing of the past. If you work on the internet you can work any time you want.
If you feel like working at night, you can do that also. If next Friday is a sports day, then you can work your way around this, without having to ask your annoying boss.
You can take a break any time you need it, wear the clothes you want and not a business suit or uniform.
7. Balance between work and private life
The absolute number 1 reason why people find homework ideal is the perfect balance between work and private life. Working from home makes it possible to bring the children to school, to have a cup of coffee with friends and all the while you are rewarded both financially and personally.
8. It might grow into a big business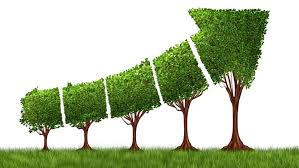 Most websites start as a hobby. If your idea is good and you put enough work into it, however, it might grow into a big business.  And you don't need to go to the very top to see this pattern. There are hundreds of web design, affiliate marketing and consulting firms that were started as a hobby and turned into profitable businesses over time.
9. Your efforts will go into your own business
I think there is no way to be rich overnight. Whether you work for a company or have your own small business if you want to succeed you'll need to work hard and take time.
The difference of the two scenarios above is quite a big one, however. On the first one, you'll be putting all your efforts and hard work in someone else's business. Sure you might get a good salary in exchange for that, but the fact that someone else owns the whole thing and will collect most of the profits will never change.
If you have your own online business, on the other hand, all your sweat will go into something that you actually own. If you hit a home run, you'll collect all the profits, and you can also decide to sell the whole business in the future.
My recommendation number 1
Here it is! All the reasons why you could start your own internet business working from home (or from anywhere as you have seen). Sure, this will not be for anyone, but nothing stops you from going with the immense opportunities on the internet. The beauty is that when you already have a job, whether you like it or not, you can always start working on your website or blog. Imagine working a full-time job at the same time creating the chance to leave your position in order to work online full time.

Change your life forever!
So how do you start? Well, the same as me, you join the best internet business support program there currently is. Its name is Wealthy Affiliate, established in 2005, and this platform will teach you everything you need in order to become a successful internet entrepreneur. I have published a detailed review about its workings and you can access it by clicking here. Through my review, you can join for free for one week and have the first month for only $19!
Have any questions, please leave them in the comment box and I will reply within 24 hours.