Introduction
To remain relevant and flexible in a changing job market, we must continuously develop our skills. But do people have that in them? And how do you keep doing that?
If we have learned one thing from this crisis, it is that nothing is certain. Not your job and not even your entire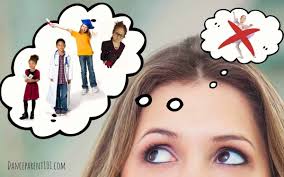 branch of work. You no longer had a job for life, the same now applies to your profession too. People must therefore become more branch-proof. More flexible. While career switching has often been a luxury so far, it will soon become a necessity in the future. In order to make working people more agile, they want you to make plans for 'lifelong development. Jobs for life and even professions are no more.
Want to read about the ultimate career switch? The end of this article will explain to you how to make such a daring decision. Check it out!
Tired of Change?
Government or company initiatives are to be welcomed, but the motivation must always come from the people themselves. Do you want to keep learning all your life? Endless further training and retraining are feasible, provided it is founded on personal motivation. It should not become an end in itself. All the more because some developments cannot be predicted in advance. It should be more feasible and more sensible when people take themselves as a starting point to determine what added value they have for the labor market. Training then stems from your own motivation, interest, qualities, and action plan. From there you can continue to deliver added value.
Company driven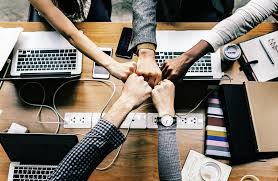 It is for certain that the motivation should also be driven by the organizations in which you work, stresses a work and organizational psychologist. It is very important that people have confidence in the reasons for having to learn something new again. In larger organizations, you see that people are tired of change after the umpteenth reorganization, which is always accompanied by learning new things and working differently.
Meaning is becoming increasingly important. So it is crucial that people are well explained why learning something new is a good idea, for the organization and for themselves. It would be good for leaders to take the time to talk about this with their people and help them see what the potential positive and meaningful side could be.
Not every company
Often, however, the environment is unable to provide the right learning environment, technique, or methods says an expert, who specializes in sustainable employability. As a result, some target groups have less opportunity to learn than others. And that is a missed opportunity, as experienced from various studies from different countries. They showed that if people make use of development practices in the work environment, this is associated with higher employability. So more chances to be able to continue to participate in the labor market. So much better for employers as well.
The way to Change
In order to remain flexible in the labor market, the mindset is especially decisive in addition to learning skills. People sometimes have to flip a switch to remain open to changes. This requires intrinsic motivation, being given the opportunity to learn, and gaining the right knowledge and skills. These three factors largely determine the success of the change.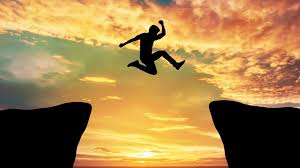 Forced education is therefore mostly a waste of money. You can only determine which re-training / further training is relevant if you have made a targeted analysis of who you are, what you want and can do, and what options and opportunities there are for you in the labor market in the longer term.
With that knowledge, you are in control and you can weigh all the possibilities that arise along your path. You are therefore able to sell your added value to a company. Based on what motivates you, you can set a goal and always take new actions, even when things around you change. It is noticed in coaching practice that people really trust this and take their steps consciously.
Performance anxiety
Although we are naturally adaptive beings, able to adapt to many circumstances, one human is obviously not the other. The basic differences contribute to our learning ability. For example, to what extent are you naturally open to new experiences, and how careful and conscientious are you. What also plays a role is to what extent you are convinced that you can learn new things.
People who score high on neuroticism are more likely to suffer from performance anxiety, which has a limiting effect on the idea of ​​constantly having to learn and apply new things. In this light we also know the difference in psychology between a growth mindset – I can learn new things and develop myself – and a fixed mindset – what I can do, my talents and abilities, is fixed; there is no point in trying to develop that.
Self-efficacy
From psychological research and studies into self-management at work, it can be confirmed that the right mindset is very important for continuing to learn. In order to properly use your skills and talents, you need to take – and be given – the time to reflect on your own behavior. Self-reflection, resilience, and adaptability ideally lead to self-efficacy.
Only then will you have control over your career, your learning, and your development. As people get older, you see that this effectiveness decreases in some groups. The great thing is that there are all kinds of accessible instruments that measure whether you are in control of your own behavior and whether you can implement a plan.
You stay flexible on the basis of questions you regularly ask yourself. What changes do I see, what is the impact? Am I on track? The latter implicitly means that you know your own purpose. Should I move? What options do I have? What can I do now?
Why not a total career change?
Instead of working for a boss all your life and being forced to learn, change, adapt all the time or just when the boss wants you to: why not become your own boss or start preparing to be one whilst still on the job?
Sounds a little bit crazy? Well, it is not, as anybody can do this nowadays. How? With the aid of the internet and its enormous amount of opportunities. I know, you would be afraid of all the scammers out there and still do not know what is best for you. So here is my number 1 recommendation for anyone interested in becoming their own boss.
Affiliate marketing
Create your own website, start blogging about one of your passions, interests, or hobbies, attract an audience, start promoting products for a merchant, get a link, sell and receive commissions. No need for buying, storing, or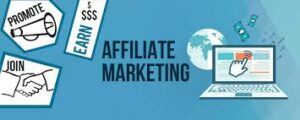 delivering products, the merchant will do it for you. You only facilitate selling. This is affiliate marketing in a nutshell.
So, now you know what your way to success might be, but how are you really going to do it? Well, you need to find a program that will help you create your own internet business. It should be scam-free, have good training and tools, has excellent support, and should be a low-cost investment. I myself have been part of such an organization since late 2014:
Wealthy Affiliate
The world's best internet business support program, established in 2005, has more than 2 million members and is ever more growing. You need 24/7 support, you will have it. There are numerous internet professionals in this community, ready to help you. How do you become a member, how does it work, what does it cost?
This and more I have described in my full review of this unique and very popular program, which can be accessed by clicking this link. Talking about cost, get your first full week completely free by using the link in my review. No commitments!
Will you be daring to join this life-changing opportunity and become your own boss, working from home? See you there and I will guide you through your first steps.