Introduction
Do you have stress because the workload is too high, your boss is an asshole or your colleagues are annoying? Or is the real problem that too few interesting matters are happening in your life? For many employees, it is the latter, say work psychologists active in this field since the Corona crisis. But the good news is: you can change that yourself – also within all Corona measures.
The thing is to challenge yourself every day and thus avoid becoming bored out of your head. Read on and I will further explain to you. And if you would only be interested to leave this corporate jungle, then I have a life-changing proposition for you. Check out the end of this article.
The issue
Not to oversimplify it, but a lot of us are stressed by the current circumstances. The National Center for Prevention of Stress and Burn-out already warned against this last year: many employees can no longer cope with the workload due to the lockdown and long-term working from home. They feel a bit lost. This is also evident from new research by other entities in this area of expertise. 
Half of the thousand respondents to a dedicated inquiry say they suffer from stress and 38 percent experience more stress during the second lockdown than during the first. Many employees also currently have little energy, suffer from depression, are more likely to be emotional, and sleep poorly.
No burn-out, but bore-out
Yet it is not the classic burnout that many employees suffer from. Many experts rather call it a bore-out. The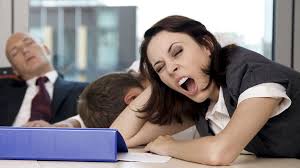 symptoms resemble burnout, but the complaints are not caused by mental exhaustion, but by boredom. 
According to them, you can get a bore-out if you do things you don't want to do all day long. Like watching the kids while you want to write that report. Working from home for a long time is therefore not only tough for people who no longer like their job, but it is also difficult for people who do enjoy their work and are ambitious. "Many home workers are intellectually under-stimulated. Life is boring. That makes you demotivated. " So here is what to do.

1. Learn new things
The big difference with the first lockdown is the lack of future prospects, say the work psychologists. This is also evident from other research. Almost half of the respondents indicate that the hopelessness of the corona situation is the main culprit of all feelings of stress and gloom: "People just feel better when they make progress."
Of course, you have no influence on how quickly you vaccinate (unless you are a politician), but you can make progress in your own life. For example by setting a goal for yourself in your work. It can also help you to keep developing. Learning new things is good for the brain, according to work psychologists. "It also makes you very happy. If you are not feeling well or if you have symptoms of depression, it is smart to do an online course, for example. "
It doesn't matter what you learn, as long as you are interested in it yourself. Whether you go for personal growth or want to learn how to photograph with an SLR camera, you will get new energy.
2. Intervision with colleagues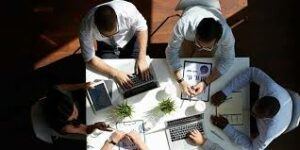 When people feel less connected, as, during this pandemic, they can become demotivated. That doesn't mean you have to hang out in video meetings all day long. For example, do team coaching exercises with colleagues. Or set up an intervision group, an expert advises. 
Intervision is a 'peer coaching' activity with a small group of professionals or managers who have a professional context or challenge in common. Often other terms like peer learning, peer assist, group supervision, etc… are used.
In such a group you always deal with a case – a fictitious or a real problem – by brainstorming.
3. Do something exciting
If you're in a bad mood, you probably tend to hide yourself a bit, run in another direction and see nobody for a time. That is a natural human response. Yet that doesn't make you any happier. So try to do something different about it.
How? Do something exciting anyway, work psychologists advise. Do make that point in the meeting, even if it scares you. Finally, work out that report or plan that you have been putting off for months because you don't really know how to go about it. Believe me, you will feel very good after you have completed a task that you first hated to do.

4. Stop waiting for better times
Did you want a different job nine months ago? Then stop waiting: "Don't make yourself a victim of the situation. It is of course a difficult time to find another job, so it can take a little longer to find something. But there are still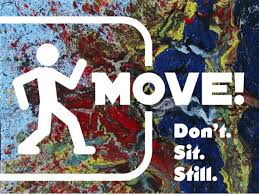 vacancies. We have also just hired two new people and that is going really well. It is also great for the team that there are new colleagues. "
It can be difficult at this time to discover what kind of new job you want, or to see the possibilities in your current job. You are then advised to talk to a career coach or work psychologist. "That speeds up the process. Of course, you would have come up with certain ideas yourself, but it goes much faster if you talk to someone about it. In a few conversations, you can then have a whole new perspective. "
5.How about becoming your own boss?
And this is what I was talking about in the first paragraph. To come completely free yourself from all the stress from work or the workplace. No more people who tell you what to do. No more annoying colleagues. No more noise whilst working. Try something really new and become your own boss.
Ah, you thought about it, but do not know how? Well, with the aid of the internet every one of us can become an entrepreneur at the same time working from home. You will need to find the right program and the right support and I am going to help you with this. Introducing affiliate marketing!
Affiliate Marketing
You will need to create a website and the program I will be proposing will take care of that. Then you will choose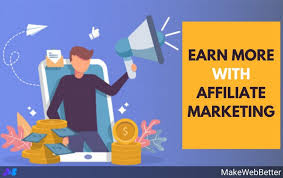 your website niche (a topic you are going to write about). There are millions of niches, but you should pick your topic from one of your hobbies, passions, or interests. As soon as you have that, you can start building out your website with articles relevant to your niche and with the aim to help people. Subsequently, people will begin visiting your website and as you build further, you can start promoting products relevant to your niche.
You will find these products on the net with various merchants and you will look for the ones with affiliate programs. You apply for their program and as soon as accepted, they will give a link to their products for you to be promoted. Your audience will then be directed to the merchant's website through the link on your site and when sold, you will receive the commission. No need to buy, store or deliver anything! The investment will be minimal.
Here is the program I recommend as number 1.
Wealthy Affiliate (WA)
Established in 2005 by two Canadian entrepreneurs this unique program has been growing ever since to become the most popular of its kind. Low investment, the best training, and an enormously strong and helpful community have attracted many newbies as well as professionals. But there are so many features that make them great.
Being a member myself since 2014, I have prepared a full review of the ins and outs of this unique program. You can access this review by clicking here. The review also contains a link with which you can become a member for one week for Free, without any commitments whatsoever. In this way, you can experience the system firsthand.
Will you dare to take this small step and change your life forever? Let me know through the comment section what you think and I will reply within 24 hours. Thanks for your attention.