Short review
Name: Six Figure Mentors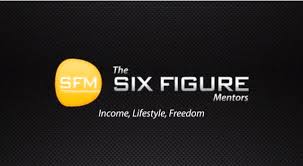 Website: sixfigurementors.com
Co-founders: Stuart Ross and Jay Kubassek
Cost: $25 to $97 a month plus enrolment fee and upsells
Rating: 11/100
Introduction
Here is my full review of Six Figure Mentors (SFM), another program that claims to help you make big money online as an affiliate marketer, so that you can go to a different (the mean of course better) lifestyle. I will tell you right away that I have not been a member of this platform. Instead, I have based my review on their website contents, which looks quite impressive, and the various reviews I have read. Read on and I will tell you the real thing about Six Figures Mentors and I will give my number one recommendation.
What is Six Figure Mentors?
SFM claims to be a system that teaches you all there is to know about how to
make money in the online world, providing access to the necessary training, tools, coaching and guidance you will ever need. In fact, their possibilities are purported to be limitless, which sounds great and could be true, were it not the cost involved that will limit you and everybody else. But I am getting ahead of myself.
You will have access to an extensive subscription library. I think the operative word here is a subscription, as you will have to pay for this access. Furthermore, you can learn from anywhere, depending on the hardware you have, from industry experts. They call it a revolution in learning, which is another beautiful buzzword, but really says nothing.
How does SFM work?
They claim that their method of training makes it easier than ever before to become an experienced internet operator of a successful business. It is fun and the actions requested are clear or so they say. Each step of the training you will be handed the training and tools in order to go to the next level. They go on to say that their system works for both existing business owners and pure beginners, but fail to explain whether they have to go through the same training modules.
Sales pitch
I do not know about you, but this does not tell me how they work, how many training courses you need to do, what levels there are and their content, how much time this takes, let alone the total cost of becoming an affiliate marketer. In my opinion, this is all very nice banter, a sales pitch if you want, that wants you to warm up for this opportunity.
Is SFM also for you?
Of course it is, why did you even ask? The SFM Digital Business System has been designed in such a way that anybody could become an affiliate marketer, selling other company's products globally. They do not tell you here that this is only for people with the essential membership.
They assure you that you do
not need to worry about factors like distribution, invoicing, guarantees, product returns or any of the other traditional challenges faced by traditional businesses. After all, this is what affiliate marketing is all about. Students new to this business and business managers alike are welcomed to this platform as there is always something new to learn.
Personally, I have no problem with these statements as such, except for the fact that none of this is substantiated anywhere in the home page texts.
So what are the SFM membership options?
They are showing you three levels of membership, however, actually there are four. Here is a short breakdown of each of them.
Affiliate Access: Free
Designed for people who want to promote the program as an SFM affiliate, where you will have the opportunity to earn commissions by promoting their memberships, products and services.
Student Access: Free 30 Day Test-Drive (then $25 per month)
Access to the members-only site, which includes a step-by-step Online Business Success Module. Recording of the SFM Founder's Visionary Call where they share advanced insights. Access to a business system consultant. Access to their Digital Skills Platform where you can learn online skills through hundreds of short, digestible video tutorials.
Essential Membership: $297 upfront plus $97 per month
At this level you get access to the SFM Digital Business System, live weekly training, recorded training, training modules, your own senior business coach, Digital Business Lounge Premium Membership (DBL is a platform for purchasing your domain, through to installing, designing and using your website to market your business), live event eligibility (events held throughout the year in US, UK, AUS, CAN), access to private Community Site.
Elite Membership: $2500 per year plus $97 per month
SFM Elite membership is essentially a private mastermind (live webinars, challenges, training, coaching). These are pretty much all hosted by the co-founders Stuart Ross and Jay Kubassek. The training is designed to fast track your learning and focus you on money producing activities.  You will also qualify for the highest commissions possible by promoting SFM membership packages as an SFM elite affiliate.
They have neatly worked out out all the details on their website. I must say though, that I have not seen any price levels like this before in this kind of business and I know of one of the best in this affiliate business, which is much more affordable than this one. See below for a link to the details.
Further SFM features
They are mentioning six of them, among which are step by step training, an
exclusive private community membership, your personal system consultant, dedicated system support team, weekly training webinars and live events, the details of which you can read on their home page.
If you are looking for an in-depth review of what they are offering, you might be disappointed here. Again there are a lot of nice buzz and turbo words that sound very high level and enticing, but in fact tell you really very little.
SFM Terms and conditions
Before signing up with this program, I would recommend you to carefully study their terms and conditions and discover what you go into. Pay extra attention to their clause 11 Termination, where they can throw you out of the program whenever they want to, if they find you broke the rules and solely at their discretion. You will have no recourse.
Be sure to read their earnings disclaimer as well. They will in no way guarantee that you will do as well as (some) others or will make any money at all.
Final thoughts
What really pisses me off on this and similar websites is that they want you to buy a pig in a poke. As I said in the introduction, this website looks impressive and has all the right words and incentives, but does not get to the bottom of it. In the end you still do not know what exactly you are going to buy.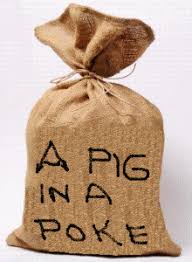 The pricing for the packages offered is excessive and probably out of reach for most people anyway. They may lead you to believe that the training has got to be very good, but who is to say if you do not know what you will receive.
Upsells
Be prepared that when starting with SFM you will encounter what some call roadblocks and or upsells, but I will call them showstoppers. And you will encounter them on a regular basis, I would even say ad nauseam. Imagine you starting a training course with a purpose and there is a constant flow of unnecessary interruptions, distractions and disturbances, taking away your concentration. No way, not for me.
No option for me
I hate to sign up for any program, making all kinds of (financial) commitments and just like that they can throw you out for any reason whatsoever.
And I hate to sign up for a program that, after all the beautiful words, says that it might not work for you. Personally I would add that the two of them should not be so wide apart. If you are just a little bit cautious and not too sales pitch like, people would maybe accept an earning disclaimer better.
Affordable and best affiliate training program
If you are really interested in an affordable, scam free and world class affiliate marketing training program, then read my full review of Wealthy Affiliate by clicking here. I have been a member of this unique program since late 2014, so I can speak of firsthand information.
If you have any queries, please let me know though the comment boxes and I will respond within 24 hours or sooner.