Introduction
Think back about your career with a company or companies and the numerous managers you might have encountered. Then try to establish who has been a real leader for you. What made this person a true leader to you? If you answer this question for yourself, you could find one or more of the following characteristics:
– Is inspiring and a visionary
– Knows what is going on inside and outside the organization
– Gives space and trust
– Has strong communication skills
– Is focused on change
– Manages to win people and motivate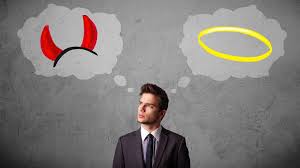 – Pays attention, is a good listener
– Focuses on results and lets others share in this result
– Has honesty, integrity and is trustworthy. 
Now the bad qualities
These are of course all wonderful features. These properties reflect the core elements of real leaders. So what qualifies someone as a bad boss? They show some of the less positive characteristics as mentioned below:
– Is quirky
– Is convinced of himself
– Is floating his own vision and not listening to others' ideas
– Is fickle
– Is power-hungry
– Is impatient
– Is vain
Good leaders are open
Chances are however, that even good leaders may show a bit of both sides of the coin. Leaders have many sides, and are certainly not angels with only good qualities. Good leaders distinguish themselves from bad leaders because they are open to opinions on their work and are always looking for honest feedback with which they can improve their performance. 
Want to become your own boss? Check out my life changer in the last para!
May I ask you some questions? 
How often do you allow yourself to dwell on your bad qualities and how often do you ask for active feedback to others with the intent to improve yourself?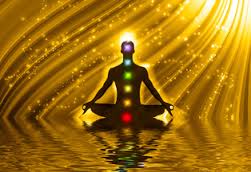 How open are you to developments in your area, you are in conversation with customers, you embarking on unfamiliar terrain and you enter new cultures?
How can you shorten the distance between you, your colleagues and your employees? What do you really know about them? How open and accessible are you and how much time do you take to manage unexpected calls? How often do you give positive feedback to others?
And more …
How much rest and time you take to analyze difficult situations and how you do you take into account other perspectives. How awkward is it to analyze all angles?
How much time do you spend on the careful collection and formulation of why a change is needed? And how much time do you take to formulate a vision for the future? How do you make a choice for a change strategy and appropriate interventions and how do you involve others in the change process?
Good leaders are always aware of these questions and even consider them natural. So what do they really look like or how do you recognize them?
The five essential qualities of good leaders
There are those who argue that the world of today's leaders is more complicated and confusing than before. To make sense of this complexity, it is imperative for the leader to handle five perspectives.
1 The first is a global look.
Be open to what is going on in your direct environment and in the world with an eye for the many events and variations therein. And it is not enough to just be aware of what is happening globally and locally. They need to have an eye for differences in order to respond properly to them. This global view should be combined with situational awareness.
The aim is to highlight the truly unique events, especially the local ones, and develop specific actions. To put forward the resultant vision is clearly of utmost importance. It gives people a clear common purpose and a certain motivation to persevere. Without this vision, you are not going anywhere.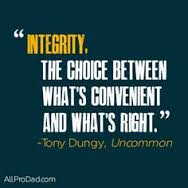 2 Second is to have an eye for relations and cooperation.
In the current practical organization, cooperation is increasingly important. It is not only about the cooperation between leaders and followers or between professionals in departments. It is also about cooperation between organizations, collaboration in alliances and networks. These new forms of cooperation involve integrity, collegiality, and the ability to deal with differences. Trust in yourself and others is essential. 
3 The third perspective is an analytical perspective on complex issues
 in effect to understand the dynamics and to explore how these dynamics can be addressed by unraveling these complexities. A good analysis of the problem is usually half of the solution. By sharing the results of your analysis, it creates certain tranquility and you create a common understanding and a starting point to address problems. These are hard data and soft events that are difficult to interpret. 
4 Careful analysis is also the basis of the fourth perspective: a perspective on change processes.
A conscious look at processes of change does not mean the unfocused mobilizing of motivations and aspirations of all people in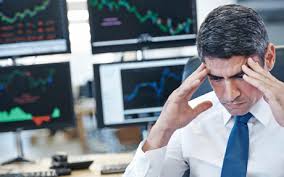 the organization. It involves placing the deliberate initiation of a change. This view relates to the formulation of the occasion and the ambition to change the assessment of the nature and impact of the change in the desired direction.
And to the most appropriate strategy for change, the necessary interventions and the people needed for the change to make success. It is about changing consciousness. Change awareness helps people move to sensitivity and commitment and self-assurance. 
5 The fifth approach is a reflective look
at what is going on and your role in it. It involves taking rest and distance to look back on your experiences and your own behavior. Thoughtful reflection means that you look at continuous experiences and patterns that occur therein. Here the question fits how it is that you ended up in a certain situation. Or what is the force in the successes you have achieved? A reflective look at self-knowledge will contribute to confidence and learning ability.
Leaders should provide the right tools so that their team can perform optimally. A competent leader is someone who can influence others positively and persuade. 
Conclusions + recommendation
Nowadays leadership is more complicated than ever before, but it is still possible to be a good leader. It would be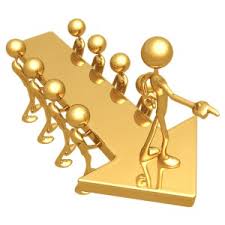 like heaven when staff would have leaders who resemble anything like this:
One who possesses integrity and thus commands respect

One who can be relied on at all times

One who makes regular decisions and then sticks to them and even when there is uncertainty he still makes a choice and takes responsibility

One who judges his team members on equal terms

One who does not allow smooth talking 
Achieve best results
I think these are the ones who will be able to increase the performance, satisfaction and commitment of their employees.  Isn't this the greatest way of getting the best out of your staff? Isn't this the best way of getting the results the company wants?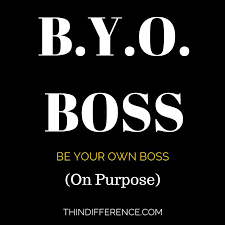 So here it is, good boss or bad boss, it is entirely up to you. Self-reflection and listening to others will give you the answer. Do not be afraid to discover that you are not cut out for this difficult task and the enormous responsibility.
Become your own boss
You can always be your own boss and doing so working from home! The internet offers a ton of possibilities. I will propose here a scam-free honest way of earning money: Wealthy Affiliate (WA). Find your own personal market niche. Start a website in a few minutes.  Fill it with quality content. Advertise relevant products. Sell and earn a commission. WA is the world's best internet business support program.  Find out how it works in my personal review by clicking here. Through this link you can become a member for a one-week free trial, no cost involved!