Introduction
Everybody will have heard the horror stories about people getting demoted seemingly without any valid reasons. The true horror lies in the fact that sometimes even a good employee cannot win back her or his previous job. Here-under is the true story of Evelyn (not the real name), who was suddenly demoted from a manager's position to an assistant.
Do not let this happen to you. Just check out my escape route below.
The big question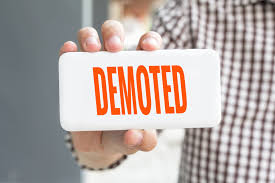 The important thing here is: If you are hired as a manager at a company, can your employer decide after a few months that you will be downgraded to merely a project assistant without stating any reason and specific facts? Read on and experience the harrowing story of an employee who was suddenly demoted.
Don't ever want to be in this position? In the end, I will be giving you a fail-safe, that possibly every employee should be having already.
The beginning
"At a certain period of time, I was asked as the unit manager of a chemical company. In the fall of that particular year, external organization consultants suddenly appeared in the workplace. They had to investigate whether our firm was able to implement new legislation. It gave me an uncanny feeling and quite rightly so, as I discovered in January next year. My immediate supervisor told me that an action plan had been drawn up based on "a secret report". The entire management would be replaced. An interim manager from the same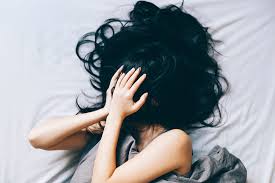 agency would immediately take over my position.
New situation
So, from a manager leading 20 employees, I would be demoted in one fell swoop to a project assistant somewhere in the region. If I refused, a legal process would follow. I did not agree. In response, my superiors only pushed up the pressure further: suddenly there was talk of "my dysfunction." The employment lawyer, whom I have since recruited, asked the organization for concrete evidence of this but received zero on the complaint. I myself also asked several times for a conversation, also with no results".
Threatening situation
"The whole situation felt enormously threatening. I felt like walking on eggs. I constantly weighed what I could and could not say, for fear of falling into the trap of my bosses. The situation took its physical toll. I slept badly and had back and neck pain. The company doctor suggested a time out of my work. Fortunately, I could be seconded to a project with a former manager. It was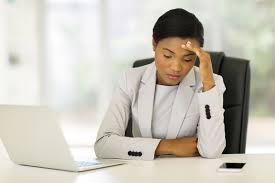 wonderful to be able to function for a few months in a peaceful environment. Until the project stopped.
Return to before?
My employer demanded that I return to my former position as unit manager, without, however, withdrawing the false accusation of malfunction. It soon became clear why. In the meantime, an interim manager of the organization consultancy sat on my chair. He would "coach" me. By letter, my employer had informed me that I "had to take seriously into account the possibility of termination of my employment" if I did not cooperate with the coaching, or would report sick.
Quick court ruling
"What I was afraid of turned out to be true: my" coach "was actually my boss. I had to ask him permission for everything and was hardly informed. I could barely handle the situation. I hardly slept anymore, I felt constant pressure on my chest, I had stomach pain and I was constantly sick. However, I had to keep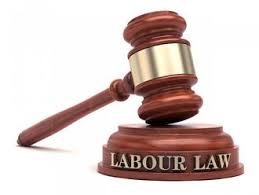 appearing at work. The company doctor did not want to accept my illness report.
Second opinion
An outside Dr. refused to give a second opinion because I indicated in my application that I had fallen ill due to a labor dispute. According to my lawyer, there was no alternative but to ask the administrative court for a quick court ruling, aimed at obtaining a safe workplace. The uninterested judge sent us out of court after just twenty minutes to "get out." That conversation obviously did not lead to anything.
Court appeal
"My health deteriorated to such an extent that I had to report sick again before a decision could be made. Once I was home, I only noticed how bad I was. My doctor referred me to a psychiatrist who diagnosed major depression. The company doctor now also acknowledged that I was really ill."
Full evidence
"I had lost the quick court ruling and also the subsequent proceedings on the merits. At the advice of my lawyer, I appealed. My lawsuit occurred. The basis for this was a now very extensive process file, including a psychiatric report. Nevertheless, the highest court found that I had made my disease
"insufficiently plausible". What that conclusion was based on was not substantiated in the final judgment.
The judges had completely disregarded everything that could not be answered in simple terms. After two years of illness, they declared me fully unfit for work. I was battered and resigned to my "medical resignation". My confidence was shattered. My body felt wrecked.
Personal recovery
"The change came only after I went traveling abroad alone to do volunteer work wherever I could. Nobody knew me there. I felt loved and appreciated again as a person. When I returned home I was able to make a new start. I am now a management coach. I also provide training in integrity management and
political-administrative sensitivity. I am happy that I have been able to turn the difficult time into positive activities.
Take early action
"I am now on top of it, but I am still surprised that my struggle has dragged on for so long. I would have liked to resign, but could not afford that. In addition, I have a strong sense of justice and believed in a happy ending, supported by my lawyer. Recently a friend of mine got a new job and soon found himself in a similar situation. She was in tears. I could only give her one piece of advice: leave immediately. No matter what.'
My personal thoughts
What are your thoughts on this matter? Share them in the comment boxes below. Here are some of mine.
Personally, I cannot believe what was happening here. A harrowing story of a lady who found herself to be completely alone, excluding her lawyer, in her fight against justice. You may have noticed that there was never any mention of HR helping her out, as they will probably have chosen the side of the management, as they usually do.  This sounds very logical, coming from the fact that they are commonly used as a management tool.
No support
Why a couple of courts and judges have sided with the company's management as well, is outside my perception. I am struggling to understand why there was not any support from their side.
My admiration goes to the lady who was defending her rights and persisted to get them until the very end, a couple of years later. She is a role model to us all for having the stamina and the courage to go on against all odds. I am surprised that no local newspapers or tv stations picked up her story.
The crux of her message lies in her personal recovery after a lengthy illness due only to these lamentable proceedings in the past. To be able to tell her friend never to get into a situation like that and if it might occur, resign immediately.
Conclusion
This is a prime example of what can happen to each of us in a working situation. What is most distressing is the lady's health was severely affected, as she stayed in that job for way too long. And I think I know why: we all like to believe that someday the situation will change and thus we have still our hopes.
Never let this happen to you!
But remember that Evelyn only found out how bad her health was, after the fact and after she was away from it all. This points to the inherent danger prevalent during periods of duress. People think they can manage, they hope, but at the same time, the stress is creeping in. In a stealthy and slow process, you will have difficulty noticing until it might be too late.
My advice to you is to never let this happen. Take action before it is too late and leave this very stressful job behind you. Do not deprive yourself of the chance to find a better boss or even become your own boss. Maybe you need a fail-safe in case things go really bad with your job. In your case, to become an affiliate marketer. This is how.
Take action now
Right now and here I am offering you this fail-safe, by becoming an internet business entrepreneur, like myself. This can be done by each of you with the right help. That is why I am pointing you to the world's best internet business support program that is here right now (and for more than 10 years). Get a free one-week introduction to this unique system through the link in my personal review of the program. You can access my review by clicking right here.