Introduction
What do you do if your work pleasure is severely influenced by a bad working atmosphere? And you can believe me when I say this often happens. Even if you love your job and you feel OK about your place within the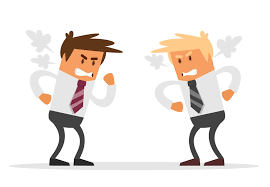 organization, sour or angry colleagues can be quite a nuisance to your work. Could you still be a good employee if you suffer from a poor working atmosphere? Can such a thing really hinder you in doing your work?
How to handle?
How do you deal with colleagues who are negative, quarreling or not communicating? Some experts have sorted this out and are giving advice on how to deal with a bad workplace.
Corporate world not for you? At the end I will give you my personal way out of this with a special recommendation: to become your own boss!
1. Don't hesitate
Here is the example of a department with twelve employees, where three employees are very negative about the work, about their manager and their colleagues. However, these are three very experienced employees, who can't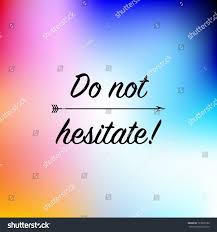 really be missed within the organization. They always reinforce each other and stick together very closely. One of the other colleagues has already reported sick because of them. She was not very strong and confident, and because of the gossip of those three colleagues she became increasingly uncertain.
Which is where management should step in!
You will need to find out for sure if other colleagues might also be bothered by these three colleagues. Even though you may think that you could improve the situation, you might feel a little hesitation to do something about it. Do not be and talk to these people, not alone but together with like minded persons in the same group. You can take this as a first step.
2. Take the situation seriously
In some cases a bad working atmosphere can actually make you unable to do your job properly. It can impact productivity and can even create dangerous situations. For example, in one case it was discovered that there was a long-running dispute on the work floor, with one colleague bullying the other for years. There was even harassment over and over again. This situation played out in a working environment where dangerous substances were used, so that was not acceptable at all.
Workplace destroyed
The working atmosphere was so destroyed that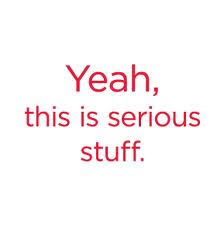 both employees were eventually laid off. It was a small company, where the team had to work well together. This was no longer possible because there was too much animosity between these two employees. 
I find it distressing to see that such a situation can last for five years and nothing has been done.
Negativity on the work floor
Negativity on the work floor can be extremely demotivating. It takes employees a lot of energy to master that negativity. In order to achieve a goal together, it is important that all noses stand in the same direction. If the atmosphere is not good, then there is resistance and the goal is not reached or just much later. In addition, negativity often promotes negativity. By this is meant that dissatisfaction of a colleague or a number of colleagues can jump to other colleagues. 
3. Talk about it
Can you do something yourself? Yes, you can always do something for yourself, I even see it as your duty to yourself. If you find that one or more colleagues are also dissatisfied, you may want to, no have to, discuss this. Do not do this immediately after the first time, because everyone can have a bad day. Only if the bad working atmosphere persists for a long time can you make this debatable in a quiet way. Maybe you can involve the other colleagues who are also affected. After all, you are stronger together. Keep the discussions business like, without emotions and directed towards a goal: solving any issues.
4. Avoid making the situation any worse
What should you absolutely not do? This would be going with the flow of this negative atmosphere. Be careful not to put all your energy into discussion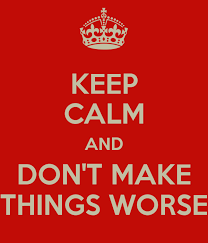 with, or persuading, negative colleagues. By just staying positive and not paying too much attention, you probably achieve the most. 
Be cautious
In any case, do not lower yourself to the level of that colleague. So the negative does not conflict with the negative. This worsens the atmosphere. Make sure you don't get sucked into it either. Nor do you immediately go to a manager. First, try to make the situation self-explanatory in a quiet way. Make sure you have examples, because maybe that colleague doesn't even realize that he or she is negatively influencing the atmosphere. So keep all options open. 
5. Don't be distressed
In the meanwhile, try to continue to sail your own course. Try to emphasize the positive and do not let yourself be influenced by colleagues who negatively influence the atmosphere. Employees who have been working at an organization for a long time have already seen many changes. They may tend to make comments like "that's not going to work, we have done that before, so don't go there. Such negative reactions can slow down the creative ability. They can ensure that they dare not invent anything anymore, for fear of a negative reaction. If you accept that you will be drawn into their ways and you will go nowhere.
It might not be the easiest thing to do, but it sure beats becoming very frustrated!
6. Seek help if needed
And what if you don't get out yourself? You can possibly seek advice from a confidential person. If you notice that several colleagues in the department are suffering from this, you could ask your manager to stop in the department consultation. The HR department may also be able to attend and assist with this consultation.
Talking might help
If it doesn't work out, you try and talk with a manager explaining the situation. There is a reason, or perhaps more than one, why that colleague is negative. Perhaps the supervisor may have cautionary conversations with the colleague in question. In the end, for any supervisor, it's all about being proud of their department and its results and then being able to laugh again. 
Mind you, contacting another source, manager or HR will have certain risks. The working relationships might be totally destroyed by bringing in other people.
Let us know what your experience in this respect are, by filling in the comment box below.
Final thoughts
Many of us will have to be at their work place for a great part of their time. Therefore, you better spend that time in the best way possible.
The last thing you want to happen is that adverse conditions would be influencing your mood or your health, mentally and physically. This means that will have to meet any issues head-on and as soon as they become really annoying.
Do not think that you are strong enough to withstand any situation, it will always eat at you stealthily.
Each day the same
That is the way it will be with a bad working atmosphere. Imagine having to go to work every day and facing these rotten apples. They will take a part of your energy that would otherwise be directed at work. Hence action is required as described above.
You could say that any manager should already have seen what happened and taken action accordingly. Reality is, however, that in many cases they are distracted by too many things and simply have to be informed that something is wrong.
You might fall into this corporate unease time and again. That is why I propose a unique way out:
Become your own boss!
The program I am going to suggest is one that everyone of us can do. Why is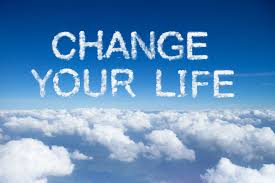 that? Because you are going to make some money with one or more of your hobbies, interests or passions. How does that sound? Your passion becomes your work and you are going to make money with it.
Affiliate marketing
The way to go nowadays is having your own website with an internet business. You will become an affiliate marketer and promote products of your choice for any number of merchants. Yo do not need to buy or hold stock, just promote, sell through your site and receive commissions. You will have pre-designed websites to choose from, lots of training and phenomenal support by the community. All scam free and at a reasonable price.
If you have become interested, I have made a personal review of this potentially life-changing opportunity (I have been a member for years), which you can access by clicking here.