Introduction
As you may have noticed or heard, many people have received additional training or retraining during the corona crisis. But they very strikingly found out that these persons are mainly young people and people of up to 50 years old. The group of people over 50 is less likely to do so. What on earth is the matter here? And why is it important that the elderly employees also continue to develop?
Read on and find the surprising results for how to learn and earn for people over 50. Plus, you have more possibilities than you think, as you may find out at the end of my article. Start working from home and make money on the side!
Example
Sylvia (50) works as an energy-saving advisor at a national government facility and was stimulated to follow a training program for Inclusive Labor organizations. Her employer was even willing to pay for her education. She was allowed to follow it during working hours and she was given the opportunity to work temporarily in another department, in the diversity and inclusion team.
"I noticed though that I was the only older one and nobody else of over 50 was there. I asked around and was told that others of my age had not even be asked. It touches my heart when other people are treated unfairly and not have equal opportunities in the labor market, for whatever reason," she says. "At first I had no intention of getting any training, but when I was looking for jobs in that field, I noticed that I never qualified because I didn't have the right papers. So, when I was given the opportunity, I took it with both hands."

Smart to look at future
Following the above tale, it is smart to look to the future in your early fifties, just like Sylvia did, says a human resource manager at a national University. Not staying up to date with ongoing developments in your professional area, may find you at a disadvantage. And also, you may be very satisfied now, but chances are that your job will be computerized in a few years. "If you get stuck at 58, you will have a big problem. Age discrimination is then much more severe than when you are in your late forties. It is therefore very important to distinguish yourself from other people over 50 by having up-to-date knowledge and skills.
No more ambition
Yet most of the over-50s do not seem to be interested in a course or training. The corona pandemic is stimulating the eagerness to learn among the younger working population, but not among older workers. This is shown by research by some institutes, conducted among a thousand respondents. Almost a quarter of the respondents between the ages of 18 and 67 have received additional training or retraining in the past year. Remarkably: these are mainly respondents aged 18 to 34, followed by the group of 35 to 49-year-olds.
The older respondents (50-67 years) hardly see the need for training. 38 percent of the older respondents who have not taken any action indicate that they do not want it, 21 percent do not believe in its usefulness and 20 percent have no ambitions. It is not the first study to show that people over 50 less often follow an education or training course. Other similar institutes and research agencies previously came to similar conclusions.
Why is this?
How is it possible that people over 50 want to develop less often? One reason can be found in the perception of time. "During the midlife period, many people's perspective on time changes," explains another psychologist. "As an eighteen-year-old, you might think: how nice, a language course, that will probably come in handy someday. Older employees want to be able to apply new knowledge and skills directly in their work. And if that doesn't connect, they don't see the point. "
The head of the labor market information and advice department has another explanation for why certain groups of people over 50 are less eager to learn: 'Many workers of that age are satisfied with their job and colleagues, loyal to their employer and they work hard. This may make them feel like they will continue to be needed. They feel safe and consider the chance that they will be declared redundant is small. So they don't always immediately see why they would be retrained, "he says.
Another factor that could play a role is that older employees find it taboo to ask their employer about training opportunities. The employees think that this is a signal that they want to leave. The fact that they do not ask for training does not mean that they do not want to learn anything new. "If there is a need – due to dismissal or an imminent reorganization, for example – they will take action. More than half of all unemployed workers who follow training are older than 45 years. "
Talk to your boss and or HR
I personally think that a solution to this issue has to begin with the people themselves. Why not think: "I am not too old to learn". You owe it to yourself to keep looking at your organization, study the changes and discover new possibilities. Sitting back and just relax never is a good idea for anyone, irrespective of age and stage of career.
Talk to your boss and find out what he/she thinks about the future of your job and which skills are going to be required. Talk to HR and find out about other possibilities. They might know something that you are not yet aware of.
But there also is the employer's side.
Employers, motivate people over 50
Of course, there is a task for the managers in question as well. They should encourage their 50-plus employees more to continue to develop. That is also in their best interest because otherwise, employees will stagnate and eventually malfunction. Employers prefer to invest in younger employees because they think they can reap the benefits for longer, but that is not the case. The turnover among younger employees is much higher and older employees are therefore much more loyal to their employer. The likelihood of older workers leaving is much smaller. 
My final thoughts
Positions change so quickly that taking courses and continuing to develop yourself has become a necessary condition. For all ages. The days when you followed the training, then practiced a profession, and finally spent time in one and the same position are long gone.
Not only is our life expectancy increased, but also the quality of life. People who have just reached the young age of 50 no longer are seen as old but in the prime of their lives. Therefore it is you to show everybody how eager you still are. Therefore, this is also a perfect moment to change your life completely. Here is how to do it.
Prepare for the way out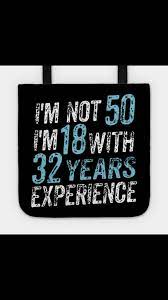 You are over 50, still in a job, but realize there could be an end to it, sooner or later. So, here I propose that you are going to start your own small internet business, next to your job and in your own time. You will operate your own website and be supported by the best support program currently in existence and at a very reasonable cost. No need to design your own website, as many templates are available, but you will need to fill it with content.
You will be asked to create a site, based only on one of your interests, passions, or hobbies and start helping people with their issues. It is all in the perfectly understandable training, such that anybody can do it. As soon as your site attracts enough visitors, the business can be done.
Affiliate marketing
You will promote products, relevant to your visitors, from merchants all around the world. The companies will give you a personal link from your site to theirs and when a sale is made, you will receive a commission. You will be their affiliate and this in a nutshell is affiliate marketing.
No need to buy, store or deliver anything, the only thing you do is promote their products. Your only investment is the low cost of the membership of your training facility.
Take a look at this life-changing program
Being a member since late 2014, I have prepared a full review of this unique opportunity, which you can access by clicking here. It will explain in detail how this program works. Moreover, it contains a link with which you can become a member for one full week for completely free. No commitments! You will then have the opportunity to take part in the community and experience its benefits firsthand.
I and over 2 million members will see you there!