Introduction
You deem your salary is not high enough, your colleagues irritate you highly, you can no longer identify yourself with the way of working, the atmosphere is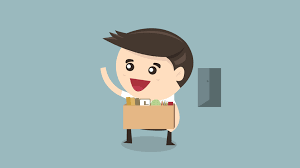 substandard, … the reasons for submitting your resignation can be very diverse. So you decide to throw the towel and look for another job. The procedure to resign is simple enough: you give notice, preferably in advance.
Not burn bridges
But if you do not want to burn bridges behind you or create obstacles for future possibilities, you have to be particularly careful and discreet. Leaving is easy, but leaving in style is not. This article specifically deals with a number of ways in which a person can leave his job in style and free of any rancor.
If you would like to start for yourself, then working from home as an affiliate marketer is a special option. Check out my life-changing proposal at the end of this article.
Submit your resignation
Submitting your resignation is never the nicest part of your departure, but you
always need to hand in a letter of resignation. It sounds logical but it must certainly contain the date of your resignation, the position you held and of course a signature. It must be a short letter, in which you do not deviate too much from the subject.  Do not follow the pictured example.
Avoid the negative
Negative reservations or an explanation of why the new challenge is better should be avoided at all times. If you say that you leave your employer for a more challenging job, you actually imply that your current job is not. It is better to say that you are going to pursue other challenges. Try to leave a positive impression, because your current employer can also be a good reference. So write a letter that is concise and only quotes the necessary points and give it directly to your boss.
Try to say goodbye at your pinnacle 
Most people resign when they are burned out and feel as if they can no longer work somewhere. This burnt-out feeling is often a reason for reduced
productivity. Although this is an understandable feeling, you should do everything possible to dedicate yourself fully to your last project. You may want a recommendation from your boss in the future (or you may even work with him or her again). The best thing is if you are remembered as a hard worker who has given everything during his work until the last moments. Remember that you usually still get paid until the last day for doing your job, so there is no reason to take it easy.
Think about the future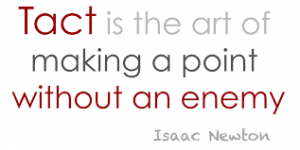 Remember that the goal is to resign neatly, to always put yourself in a good position with the people with whom you have built up a relationship at work. If you curse everyone at your soon-to-be-left workplace, they will probably not write a good letter of recommendation, or maybe they will not tell you about that sales job that they have heard from a friend. If you are tactful, courteous and smart about your departure, you will ensure that you have given yourself the best possible opportunity for future success.
The last days
You have submitted your resignation and started your notice period. This is not the ideal time to tell your colleagues about the increase of your salary, the new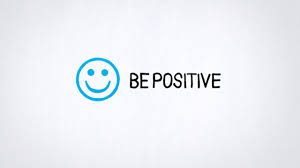 opportunities you get or how easy the decision to leave was. You should only mention that your time to leave has arrived and that you have encountered a new challenge that fits your long-term goals. If you are asked to train your successor, do so with class. This may well be the dream job of your successor, so do not minimize their success. Give him or her the opportunity to excel in your position. You do not have to explain your new career choice to anyone.
Last conversation
Most employers will want to hold an exit interview, so try to handle it correctly. This is the ideal time to discuss a few more things. 
Chances are you have worked with this boss for a while, and whatever your reasons for dismissal maybe, he or she may have some questions. Prepare a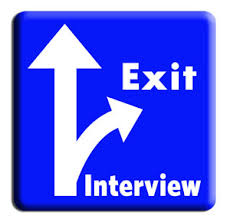 response that is concise and understandable. If you resign because you hate your work, try to formulate your answers in such a way that they are not insulting. Instead of saying "I find it awful here" you can say: "I think it's time for me to change my career".
Be positive
Or maybe your boss will ask you questions like: "If you were to change something about this company, what would it be?" Your answer to this should read something like this: "I think we have a lot of exceptional people in our team and that they can do the impossible for each other. But I think the bonus system is not as competitive as it should be. A few minor changes would certainly benefit productivity". In other words, start with the positive things and then give constructive criticism.
Think about the possibility of a counteroffer
Your conversation with your boss can be a good opportunity to negotiate, so be prepared and know your own lower limit.
Your boss can appreciate you more than you realized and make a counteroffer. If you are polite and tidy about your dismissal, this may be possible. You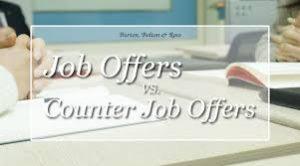 have to think in advance whether you would stay with a salary increase, more extras, a promotion, or other incentives. 
Be careful
If you get a counteroffer, first ask if you can get it in writing and with signatures by both your boss and HR. I am saying this for a reason because I have noticed that many people who do stay have a short life with that boss. After all, you have indicated that you would be willing to leave this job for another! 
If you think about a counteroffer, think honestly about why you want to leave – and protect yourself. Although staying may be a nice option, it may not be a solution to other existing problems (if progress in your job has stalled), or transfer to another group (if you have personal conflicts with your boss).
Inform everyone who is touched by your departure
After you have informed your supervisor, personally tell other managers or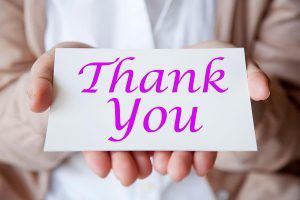 important employees with whom you have worked that you have resigned. Say it in such a way that you "thank" the person for helping you develop your career.
For example: "I do not know if you've already heard it, but I'm resigning to work at a different company, and before I leave, I want to let you know how much I appreciated the cooperation with you." These people may work elsewhere in the future, and you want them to keep positive memories of you. Who knows, maybe they will still affect your future career.
Conclusion
Remember that few people are as free as those who have nothing to lose – but in the future, it will not help if you let yourself go completely because you are leaving. You will definitely not be worse off if you are playing it nicely in your last days/weeks, because you are on your way out, and soon you can leave it all behind you.
Assholes everywhere
The asshole you leave today may become your boss again in the future – or maybe even worse, your subordinate. And remember that those suckers sometimes do not even notice that no one likes them. If you are remembered as someone who used to be positive and generous, you may be well on the way to a great future if your former boss, who is now your new boss, prefers you (the friendly face he remembers) to strangers in the new position. This can open doors to transfers to other locations, better assignments and more.

If you leave for another job you are probably ok, but what if there is no other job or you hate working for any boss.
My number 1 recommendation
My recommendation then is that you start your own internet business as an affiliate marketer. With the right support, anybody can do this. How to find the right program. Well if you want to have a scam free, honest, reasonably priced, support program give it a shot with Wealthy Affiliate, the best there currently is. They will teach you how to operate a successful website, monetize it, and all that is necessary to become a successful internet entrepreneur. If you are interested in how they work, please read my personal view of this unique opportunity by clicking right here. This review also gives you a link with which you can be a member for one week for FREE.
If you have questions right away, you can also leave them in the comment box and I will reply within 24 hours.