Introduction
How many of us dream about making extra money for ourselves? How many want to become their own boss? And how many have dreamed about making money with something close to them, like a hobby, interest or passion? You would also like to work from home? Nowadays, with the growing internet possibilities, this has become possible for all of us.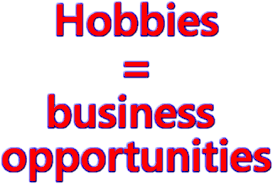 How to do it?
But how many of us know how to do this? Answer: not so many and even if you have an idea, most of us will be scared to undertake such a daring enterprise. The good news is that with the growth of the internet, especially the Google search engine, tons of opportunities have presented themselves. The secret is that there are opportunities for each and every one of us and yes also for you! 
Life-changing option!
In this article I am going to give you the best option available right now, one that combines all of the advantages mentioned above and so much more. And I can assure you it will be scam-free if you would be afraid of losing money. What is the secret here? 
Having your own website
To take away any mystery, this is going to be about creating, owning and operating your own website or even sites. Now you might be thinking, oh dear I might not be able to do that. I can tell you now that with the right support and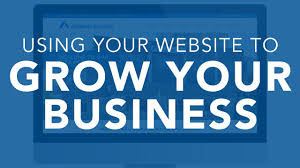 guidance anybody can do this, but you need to find the right training and support.
Some time ago I started this website from scratch, not knowing too much about the techniques involved and here is the thing: you do not need to know all the website techniques, as it is already there and you would have a website within 30 minutes.
However, your main task will be to build out your website, which means hard work and effort.
Website strategy
It is the law of the land that in order to make money with your website, you will need to have an audience (people who come to visit your site). The underlying sequence is the following process:
Website>niche>blogging>traffic>audience>business>making money.
Finding your niche
The crux of this process is finding a niche, which would be a group of people who you are going to help with a problem. Get this: any niche is good. But is it good for you? Here is what experts in the business suggest: look to yourself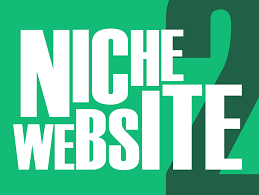 and find out what your personal interests, hobbies and passions are (pet care, beauty products, types of sports, literally anything will do).
Make your choice based on the following assumptions: you need to be able to research, study, talk and most importantly write about your topic on a day-to-day basis. No need to be an authority on the subject, but certainly want to become one. I have written an article about finding a niche that you can find here.
Blogging
Building out your website means that you will be adding content by way of blogging. Always bear in mind that any article you write should be relevant to your niche, should be helping your potential customer and should be engaging them in order to have them take action, such as ask a question, counter your content (to start a discussion on the topic), or have them go to another of your articles through internal linking. Like I did in former paragraph.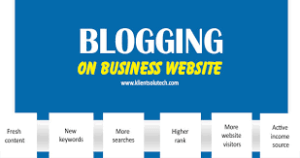 Get traffic
Remember that all of this should be done with the aim to get the all-important traffic to your site. To that purpose, your website will have very effective Search Engine Optimization or SEO. I am talking here about the various search engines present like Google, Bing and Yahoo and where Google is by far the greatest.
Your articles will be written in such a way that they will easily be found and accepted (indexed) by these search engines. By then your website url, which illustrates your niche, will also have been indexed by the search engines (examples: howtobeatyourboss.com and chardonnayfans.com).
Quality content
After indexing your post or blog or article the search engines will rank it, give it a place on one of their pages, we would prefer page 1, position 1 but page 1 is very good. I have published an article of how to best write quality content, which you can click here.
Traffic
So how do you get a high enough ranking in the search engines? Well, besides SEO there is a mechanism that is working with keywords and phrases. Every one of your articles should have a keyword in its title which should be repeated within the first 100 words of the post. I will explain here what the meaning of this is.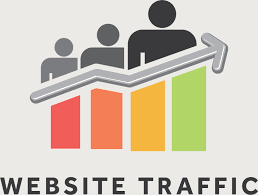 Keyword tool
In search engines, people type in search criteria in order to find answers to their questions such as how to beat my boss? or how to deal with an annoying boss? Both of these search criteria are called keywords and they will give you an idea of how many times a keyword is typed in and what your competition for this keyword will be.
The program I will propose has a separate Free keyword search system that is going to help you find the right keywords! The better the keyword, the higher the rankings and the higher the traffic to your website.
I have described this system in detail here.
Your audience
If you are going to talk to people and help them solve a problem, you better find out who it is you are talking to. For some niches, this might be obvious, like finding a job for men over 50 or stay-at-home moms. For others, this might not be so clear, as in chardonnayfans.com.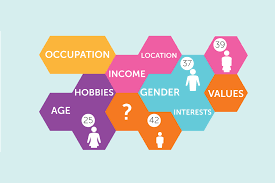 Your visitors
There are some ways of finding out who the people are that you want to support. One way is to go to the internet and find out what people talk about. Examples of that are Quora.com, Google.com and Answers.com which are in essence question and answers fora. Visit there and discover who is talking about what, relevant to your niche of course.
During your extensive training, you will be asked to establish a link from your site to Google Analytics, which automatically analyses what people click on your posts, how many, age, gender and location, which is another very useful and Free tool to be used.
But how are you going to do business?
So now you have a website, built out your quality content, are ranked in search engines and there is a rise in people clicking to your content. In any of the niches we choose, there will be products, services and other help you can offer to your audience. Do you need to first buy the goods, services or others? The answer is: you do not and the solution is found in affiliate marketing. For your niche, you will join an affiliate marketing program of the applicable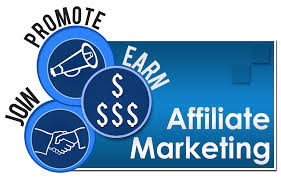 merchant, again for Free, and you will promote their products on your website. Promoting is usually done by reviewing the products.
Your unique link
As their affiliate, you will send people from your site to the merchant's site via a unique link and when people buy, you will receive a commission. So, no buying or selling, no storage keeping, no logistics involved, you are only involved in the marketing campaign.
How to implement all this?
On the internet there are several programs that offer to teach you all of this, some legitimate, some are not. So why not enlist with the best of them all, Wealthy Affiliate (WA), which is scam-free and completely affordable. As a member of this platform for some years, I have written a personal review on all the ins and outs, pros and cons on WA, which will answer many of your questions. That article has a link through which you can access a one-week free trial, without any commitments from your side.
Anyway, I am open to all questions you may have on this truly unique and maybe once-in-a-lifetime opportunity. Feel free to put them in the comment boxes below and I will respond within 24 hours.
Beat your boss by joining this program and become your own boss!