Name: Internet Jetset

Creator: John Crestani
Type: Affiliate Marketing
Price: $47 plus $47 monthly plus upsells
Rating: 45/100
What is Internet Jetset?
Internet Jetset, like many others, is a step-by-step affiliate marketing training course that teaches you how to build a profitable online business through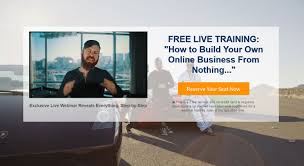 affiliate marketing. For those of you not familiar with affiliate marketing: as an affiliate to a merchant, you will promote and market their product and when products are sold through the link you will have, a commission will go your way.
I am part of another program, which I propose in my last paragraph.
Own website
In order to attract an audience, who will buy the product, you will need a website, then start blogging with keyword-rich posts, then get traffic from Google, YouTube and Facebook. Internet Jetset is helping you achieve these steps. From choosing a niche, setting up a WordPress site, creating landing pages, different ways of driving traffic including paid advertising to making your first sale.
How does Internet Jetset work?
The $47 will buy you a training course that is approximately 8 hours long from start to finish, not counting the additional case studies that you can buy. 
The material is concise but well organized and covers the following topics:
How to make your first commissions within 2 hours of joining Internet Jetset

A secret trick to combine Amazon, and Facebook, for instant profits

How to remove the 'Shiny Object Syndrome' that ruins most online business owners

The number one culprit that causes business owners to lose focus

The highest payout affiliate networks, and how to join them

Two ways to get free traffic from Google

Johns super long-tail, high-intent, high-volume keyword trick

Learn how to use Googles Keyword Planner
Basics first?
I have difficulty seeing how this fits into the first paragraph informing us how to find a niche, set up a website, create landing pages and drive traffic. Why would I go through the above, before I am getting all this peripheral stuff? Do I not need the basics first? Now I come to John Crestani, the owner of this business and his internet page.
John Crestani
All around me I see glowing publications about how well an internet entrepreneur John Crestani is. As a 28-year old, he had quit his job, traveled the world and made money in the process of up to $500K a month. This is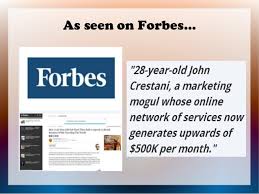 quite an achievement and I highly respect him for that. He developed this and other programs and wants to help people make income on the internet. But does making so much money also make him a very good teacher?
Information minimal
Looking at his internet site, which is one page only, the information there is minimal. You can press all of the windows with attractive points mentioned, but are immediately asked to log into your account by providing your e-mail address, even for his welcome video! I personally hate this kind of aggressive way of trying to get your information. I just want to have some necessary data on his program, but I first have to provide my personal details? Why he cannot put the information in the open, easily accessible? Apparently, he uses Clickbank as his retailer, so do not be surprised if you come across this name.
The Jetset Inner Circle
The above did not work for you properly? For a whopping additional $187 you will get access to an inner circle of internet millionaires. It will then be possible for you to contact and network with them and get valuable information on the affiliate marketing business. On the face of it, this looks rather good,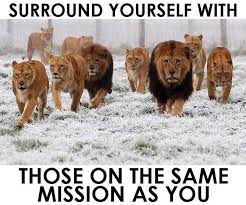 notwithstanding the fact that the amount to enter is quite high. Wow, contact with internet millionaires.
Expectations
I have given this some thought and the more I think about this, I really wonder what good this will do. And why does John have to do this, when he is the ultimate internet guru already? I am totally unsure what to expect from this, certainly not the key to making money. Look at it this way. Here is an internet millionaire and he suddenly gets questions from a lot of people way behind him and he does not know and he needs to spend time answering questions that are way below his level of interest.
Your niche
Another thing that comes to mind is that a niche is very specific, being a number of people interested in a specific topic/product. So no niche is the same and chances are that any outsider is not familiar with your particular audience. How can they be of benefit to you if they lack that knowledge? Sure, they can give you some tricks that worked for them, but will they work for you?
Sufficient support?
Next, is John or any of these guys going to invest their valuable time going over each of your articles (let's say you already have 50 of them) and subsequently tell you point by point what is wrong or is lacking? I don't think so. And I can understand that is not going to happen. We all have our own responsibilities. 
So what I am saying here is that any help, whether it is from John or any other millionaire, will only go so far. This is something we all have to realize, especially when buying into the millionaires club.
Another upsell: Super Affiliate Case Studies
The next thing is the Super Affiliate Case Studies. This is another optional offer that costs a one-time fee of $97. It's an actual case study where you will be able to see real affiliates in action, what they've created, and how they've been able to earn their income online. 
As I mentioned earlier, Clickbank is the retailer for the Jetset program, so it's a legitimate source that has quality digital and physical products. Clickbank will also show you some other products that are similar to the Jetset and you will also have the option to view (and purchase) if you like.
My final thoughts
And it goes on and on, you can purchase whatever you like. Personally, I would like to see a straightforward approach, such as this is what you have to do in order to become a successful internet marketer, followed by a step-by-step plan, where each step brings you closer to success. What I see here is a nice collection of separate seemingly connected topics that, if all followed could lead to sales at some point in time. I do not see the red line.
Legit
Internet Jetset is a fully legit way of making money online, but it is not clear to me how the program really is to work. It sure looks pricey, too pricey to me and I would have to think deep in order to invest the kind of money requested.
My recommendation number #1
If you have been a little disappointed about the outcome of this review, maybe you are asking yourself if there are any other legit training programs that support you setting up your own business in a comprehensible easy-to-follow way and for a reasonable price as well? The answer is yes, you just have to find them and I was lucky enough to come across the world's best internet business support program: Wealthy Affiliate (WA).

Change your life here!
Established in 2005, it is the longest existing online training course for successful affiliate marketers, having hundreds of thousands of enthusiastic and active members. Its community and 24-hour support are the best I have ever seen. If you are interested in this life-changing opportunity, then I refer you to my detailed review of WA and you can find out exactly how they work. That page will also have a link, where you can enlist for FREE for one week to experience firsthand what it is all about, no commitments, no tricks. If you do not want to proceed, you simply stop, at no cost! This is guaranteed a feature that you will not find anywhere else in the world!
Anyway, please leave your comments or questions you might have in the comment boxes and I will reply within 24 hours.