Short review
Company: World Ventures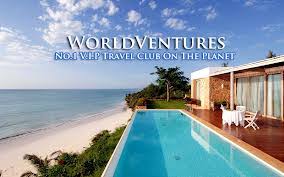 Website: https://www.worldventures.com
Founder and Chief Visionary Officer: Wayne Nugent
Price: from $255 entry fee, $55 per month and up
Rating: 20/100
What is World Ventures?
Founded in the US in 2005, World Ventures uses multi-level marketing tactics to sell discount travel and holiday products, with members — called
"Independent Representatives" — paying a monthly fee for the opportunity to sell these "Dream Trips". Naturally, these members are encouraged to sign up other members to earn commissions and further discounts. Their monthly fees would be canceled when they bring in more customers.
My rating
As you can conclude from my rating above, I consider this program not a scam, but surely a no-go for most people. Read more and see for yourself how I came to this conclusion plus my number 1 recommendation for building a successful internet business.
World Ventures website
Now here is a beauty if I ever saw it. Cu-do's to the ones who designed the site and filled it with such a great sales pitch. The first thing, looking at their images, is that they seem to direct their campaign at young people exclusively. Here is an example of how clever they hide any shortcomings:
"To go on a trip, all the members must do is pick a destination. Our team handles the rest. We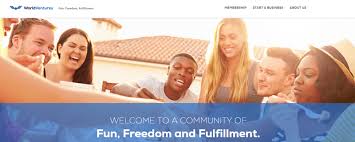 carefully curate (difficult terminology for 'assist') each trip from start to finish, from airport transfers to excursions, so each experience is unique and unforgettable."
Nothing can go wrong?
Whatever can go wrong here? Well, here is the catch: trips include everything except Flights! Your Dream Trip only starts at your destination. By subtly including airport transfers, you are led to think that flights are included. I would say that this is a successful attempt in hiding the truth from you, a potential customer. Some people would call it misleading.
How about this one?
"In 2005, World Ventures Founder and Chief Visionary Officer Wayne Nugent (picture below) had a vision of a company that would cultivate the spiritual, emotional, intellectual, physical and financial lives of its members; a company fueled by travel, life-long friendships and unforgettable experiences. For more than 10 years, World Ventures has been the leading direct seller of vacation club memberships".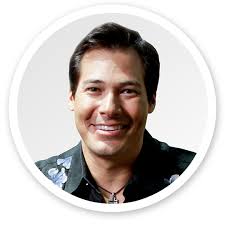 I am crying
Have you ever seen better and especially loftier than this? Well on the same page they go one better in describing they are also taking care of many children in the world through their world ventures foundation. So you see, they are very good people, claiming they raised millions in charitable donations. I know of many companies that do this kind of thing as a normal and social responsibility, but what they do not do is make it part of their promotion campaign. 
And what the hell is a visionary officer anyway?
What is an MLM?
You will have noticed that World Ventures is an MLM-based company. For those of you not quite familiar with this term, here is an explanation:
According to Wikipedia MLM is: "Multi-level marketing (MLM) also called pyramid selling, network marketing, and referral marketing, is a marketing strategy for the sale of products or services where the revenue of the MLM company is derived from a non-salaried workforce selling the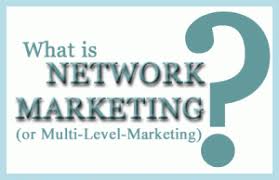 company's products/services, while the earnings of the participants are derived from a pyramid-shaped or binary compensation commission system."
Network marketing
The elements of a pyramid-shaped or binary payment schedule are part of the World Ventures compensation plan, which is not easy to read for lawyers, let alone a layman, like you and me. Where you are encouraged to sign-up new members, network marketing comes in.
Are you a professional in network marketing or do you already have an extensive network of people you can rely on? Then this might be something for you, but be prepared to put a lot of time and effort into your business. Forget about beautiful, life-enhancing, friendships inspiring holidays for the time being.
What about you, the beginner?
I am quoting their website again: "We foster personal and professional development, and offer you the opportunity to earn extra income by selling products you can be passionate about." And: "As you build your business, we'll be here to support you every step of the way. As an industry leader in innovative thought and technology, we pride ourselves on being able to provide Reps with cutting-edge marketing and training tools."
Their program
In order to achieve this level of professionalism they claim they have the following in their program:
Business and product presentation

Free training videos

User-friendly App

Weekly newsletters
Training
Curious as I was I went to look at what this training comprised. One example, Bootcamp: "Designed to provide you with the tools you need to break out as a top earner. BootCamp is a no-holds-barred weekend of training with Instructor Marc Accetta's lineup of decorated trainers. This event is sure to put you on the path to success!" 
Hard to believe
Now let's analyze this offer. They claim here that they will train you for two days (weekend) in order to become a top earner and will put you on the path of success. I am inclined to believe the latter, but just 2 days to make you a professional? It took me months of extensive training and support to become versed in internet marketing.
Nowhere else on their website have I seen what they are going to teach you and how they are going to make you a successful representative, as they are calling you. Newcomers, stay away from this!
Criticism on World Ventures
World Ventures has come under fire in the US for drawing in members with flashy motivational seminars and the prospect of easy cash, which usually fails to come true.
So are you going to make money with this program? When we are looking at past results, it looks like you would have a hard time. According to World Ventures' 2015 annual income disclosure statement, 78 percent of so-called "Independent Representatives" did not earn a commission during the year. Of the 22 percent who did, the average was $US 150. Hardly encouraging, isn't it?
No guarantees
As the document makes clear, there are "no guarantees regarding income". "The success or failure of each Independent Representative in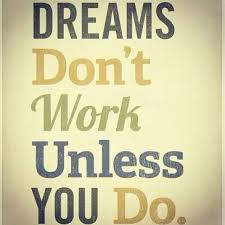 World Ventures, like any other business, depends on the Independent Representative's own skill, dedication, personal effort, leadership qualities, and market available," it says.
Misleading information
Complaints received by BBB allege that World Ventures gives misleading information about their product to consumers prior to purchase, exaggerates the savings realized by their product and fails to provide refunds for canceled services. Need I say more?
Please let us know what your experiences with World Ventures were.
Conclusion + my number 1 recommendation
For this review, as with almost all reviews on my website, I have mainly relied on information on their website. What I am looking at is how the information is presented, how good it looks, how beautiful their language and especially at the information not presented. It is my experience that the more lofty info is presented, the more such a site wants to cover up or hide. For me, this is the ultimate red flag.
No-go
World Vultures is the epitome of my philosophy, bringing you joy, faith and fulfillment. Especially to the younger and more believing audience that is. I can only hope that, before signing up for this program, you will read this review and realize that the shortcomings I have shown you above, will make you think twice.
Choose an honest and successful program
By the way, there are some very good scam-free and reliable programs out there, that provide you with extensive training and support, so that you will have a real chance at becoming a successful internet entrepreneur. One of such platforms, and maybe the best in the world, is named Wealthy Affiliate, established in 2005. If interested, you can read my full review here.
If you have any questions, please leave them in the comment box and I will respond within 24 hours.