Introduction
Many of us complete our school education, subsequently starting our working careers in the first available company they can find. They have their dreams on working hard, doing overtime, showing how good they are and by doing so fully expecting to be promoted from time to time. In the meantime they will marry, have children, buy a house and everything goes as planned or as you were led to believe it would go. Or does it?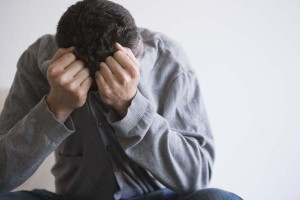 This is reality!
The reality might be different, especially in the corporate jungle. What if an expected promotion does not come? Sometimes employers don't always promote the most qualified or deserving candidates. If another employee gets the promotion you've been longing for, or counting on, you will most likely experience a flood of emotions, such as jealousy, anger, embarrassment or resentment.
What if it is an unfair promotion?
You might not know how to cope with your emotions and might even think about finding another job or career path.
Just know that there are lots of reasons for management not to give you a promotion (or a salary raise for that matter), even if well deserved. If you read on, I will try to explain why people get promoted unfairly. I will tell you what not to do.
I will conclude this article with your perfect escape route, potentially a way out. Check out this once in a lifetime chance!
Stuck in a dead-end job or in the wrong career path?
This can occur to any of us, but how do you know if the manager does not tell you directly? Sometimes, when a co-worker receives the promotion you've been hoping for, it can be a sign to re-evaluate your career goals. In the long run, you may look back on this experience as a blessing in disguise, because it might have been the motivation you needed to start following your true career dreams.
Not the first time?
And if this isn't the first time you've missed out on a promotion, it may be time to think about moving to a different company. It doesn't mean there's something wrong with you; you just may not match your company's values or goals.
Unfair reasons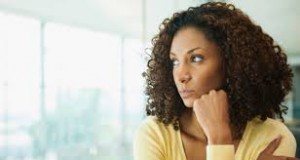 Sometimes, promotions occur for truly unfair reasons (e.g. favoritism, nepotism). It's not just that another candidate was more qualified than you — it's due to other circumstances. Perhaps the boss simply has a "favorite" or is secretly involved in a clandestine affair with your co-worker. It's nice to think that situations like this don't occur, but the reality is, they do happen from time to time.
If you are confronted by a really unfair promotion, you need to think about how far you want to take your concerns. You could consider talking to HR, seeking legal advice or talking to your union representative. But many times, you may have to grin and bear it. If you truly can't handle it, it may be time to start looking for another job.
Favoritism
Favoritism is exactly what it sounds like: favoring someone not because he or she is doing a great job, but for reasons outside of the job performance. For instance, a manager consistently offers an employee the best and most

highly-regarded projects, even though that employee does not perform well enough to deserve them.
He or she might even get promoted because they do these "important" jobs and you are not! Or perhaps an employee is offered a promotion over someone else who has been at the company longer and has more experience.
Oftentimes, favoritism occurs when a manager and an employee have developed a friendship beyond the workplace. Perhaps they worked together previously and have a shared history, or maybe they have bonded over common outside interests, like sports or music. Maybe you should join the club.
Nepotism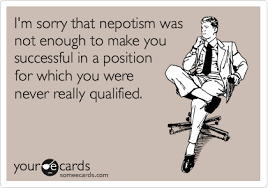 Another form of favoritism is nepotism. From the Italian word for nephew, "nipote," nepotism is showing favor to family members. In a work situation, family members may be hired, promoted, or otherwise unfairly favored over other candidates, simply because they're part of the family. To be sure this happens more often than not, so beware if you are applying for a job with a family running the place.
Managers should be able to see the adverse consequences of favoritism or nepotism, which are many and mostly the same, such as:
Lower morale
When employees feel that there is favoritism in how they are treated by management, a sense of unfairness creeps in. It raises the question, "Why did I not get that promotion?" This brings down company morale because favoritism is understood to mean that no matter what you do, your efforts won't be rewarded if you're not one of the favored few.
Discontent
The consequence is discontent towards the manager who is unfairly favoring an employee who may not be the most deserving, as well as towards the favored employee who is taking advantage of the situation. People will get frustrated and teamwork is no more.
Loss of employees
If discontent reaches a certain point, the company may be at risk of losing some potentially excellent employees who will not want to stick around where they are not appreciated. I have personally seen cases in that management does not care about this, as they think they can get somebody else to do your job. In other words, do not think you are indispensable. Yet, you might still hurt them by leaving.
Hampered growth
With a decline in morale, growing resentment, and loss of quality people, a manager who unfairly favors one employee is also hurting the company overall by hampering growth that would come from moving the best employees forward to management positions.
Legal implications
People or you might take legal action if you feel that you were discriminated against or were forced to work in a hostile environment. A manager's favoritism could end up costing your company a lot of money in attorney's fees.
Personal note
Personally, I would like to think that any company/managers, in the long run, will be punished for their behavior in one way or another. I know that this does not help you right now, not being promoted, but you might come to the conclusion that you do not want to be part of that firm anymore.
What you should not do!
When people first learn about an unfair promotion, they may be tempted to storm off in a rage, bad-mouth their co-workers or act out in other unhealthy, unproductive ways. It is not advisable to voice your emotions at any available target and under any circumstances do not do it in the office. You will win nothing by acting like this.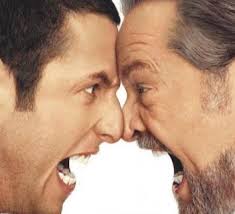 Experts suggest saying as little as possible, because you may be tempted to say something you later regret. If you must say anything to your boss, just let him know that you're disappointed, then walk away to give yourself time to cool down. The best thing to do is to let off steam in an appropriate setting, preferably outside of the workplace.
In this way, you will always be welcomed back and you will have given yourself time to think about your options without burning anything behind you.
Why does it still happen?
For forty years I have been taught various forms of how management should/could be done correctly, effectively and with maximum positive outcomes for all parties involved. I have read numerous books from one management guru after another, read their words of wisdom in the media.
However, what I myself experienced in 37 years working in companies for a variety of managers, bears not much relationship with all the theories published. In theory, people should think long term, but in practice, we think short term. The company has to make a profit by the end of this year. Or, we will have to lay off a number of people in the next 20 months.
Short term strategy
I do not mean to say this as an excuse for management, but it may distract from the long-term strategies. They just tend to focus on the immediate company issues, which they see as much more important as some staff problems. Hence they use some standards, not many time-consuming tricks to keep control of their personnel. Read more about the boss's tricks here.
Conclusion + Recommendation
I have tried to give you some insight into the way of management thinking here, something that might not be in line with your thinking. I hope, however, that by reading this you will be better prepared for what could be coming to you in the corporate world. Unfortunately for some of you, you will have already experienced some of this. Anyway, for all of you, I trust that the above will help you better understand what is happening to you and why.
Why not start an escape route?
For those of you that seek a way out of company life, I would suggest you start working for yourself and better yet doing so from your own home. Why am I saying this? Because there is lots of opportunity on the ever-growing internet and literally everyone can take part in it! Do you want an honest and scam-free way of making money? Here is one of the world's best options to do so.

I dare you to change your life here!
Wealthy Affiliates (WA) is your way into your own successful internet business. They will teach you how to promote any product (from other companies) by setting up your own website. You will target your own customers by writing about one or more of your own hobbies/passions/interests. If you like to find out more about this great and most popular opportunity, then please see my full personal review of the workings of WA here. Through this review, you can sign up for a week for free and experience WA firsthand! Hundreds of thousands have already done this and I feel lucky to be one of them. Will you be the next?
In any case, feel free to leave any comments or questions and I will come back to you within 24 hours.