Short review
Product Name: Covert Commissions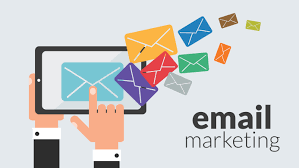 Website: https://covertcommissions.com/
Creator: Cindy Donovan
Product Type: Done-For-You Affiliate Marketing Service
Price: $27 per month + hidden sells
Rating: 30/100
Introduction
Here is another DFY program, done for you, that promises you are going to make money online. Those of you that might have read some of my other reviews on DFY systems, will know that I am very skeptical. I just do not believe that paying a small sum of money will immediately make me money by virtually doing nothing. So, if you read on I will explain why I gave them this rather low rating and I will also give you the very best opportunity of making money online.
Introduction of Covert Commissions
Covert Commissions is a so called Done-For-You list building affiliate marketing service with ready-made sales funnels. All you need to do is to drive traffic to what they call the squeeze pages. However, there are question marks about their outdated training, products and the pre-made sales funnels which
are of poor quality.
Building customer list
Whilst other similar system like this one focus on easy money, quick money and free accesses, this program focuses on building a customer list. They emphasize how difficult and time consuming producing a profitable list can be, but do not deny that anybody can be taught how to do that. After scaring you a bit more of, they claim that they will do this for you and do it much quicker as well.
Website intro
The very first sentence of their homepage, which is the only page, contains something incorrect, as they introduce themselves as a 100% done for you system, but later on they admit that you would have to drive the traffic to the pages yourself. And to make it seem like a very fortunate discovery you have made here, their offer is only valid for a very limited period of time. Or supposedly so, because I have been able to access it during a longer time frame.
Cindy, in the video at the top, claims that you will earn money from day 1, which is then only going to increase as you move forward. She actually neglects to inform you of how much money could be earned within a certain time period. She also does not elaborate why her system would indeed work.
What do you get?
After concluding that her offer of having no hard work to do and yet make money may sound too good to be true, she goes on to show what is inside the program. She wants you to select one of the commission systems in order to get started. You will then see that there are a lot of niches to choose from, all with their own squeeze page. A squeeze page is kind of a landing page, where people are made aware of available products or services.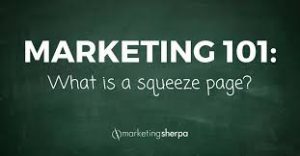 Not unique
My take on this is that a lot of other members may have the same page,  as well as Covert Commissions themselves. You will then all be promoting the products they are granting you. You have no influence on what products to be sold, you do not know what quality they have nor if their price level is comparable to similar products. In this very competitive environment it is you who will have to drive traffic to your squeeze pages, but why would they come to you?
Cloud based system
You will have no worries about website hosting, filing, setting-up the system, maintaining it, because it will all be done for you by them in a cloud. A cloud meaning that all data of the website will be retained within an outside server or servers. I am not sure what this means for the security of your site. In fact I am not even sure who the owner of the website is going to be. But hey, they will run an auto-responder system for you free of cost.
The issue of driving traffic
Cindy is also recognizing the fact that driving traffic to your website can be a daunting effort for many people, so she can give you access to training and tools that will help you to master that. She will also show you how the most successful professionals in the business master their traffic flows. I am not
sure whether this will be free of cost as well, but tend to believe that their will be a price here.
But what if you do not have the time to learn or are not in a position to drive the traffic yourself? This is no problem, because she then goes on to offer you the traffic by means of her unique and powerful in-house system. Again I have the feeling that this could cost you though.
Cost of membership
She is friendly enough to calculate the cost for you for doing everything yourself, squeeze page, free offer, other pages and e-mail series, which would total some $1,200, hosting fees and auto-responders excluded. Anyway, she wants you to believe that going into the internet business can be very costly. Then she goes on to show you that her system is completely free. Scroll down a little more and you will find out that it is not free. There is a full 30 day money back guarantee though, which would be a good thing if she really does what she is promising.
Is there a catch?
You know the saying, when something sounds too good to be true, it most
probably is. Cindy is posing the question herself: there must be a catch (for us, not for her). The answer is that you and me can help Covert Commissions grow, because they do when the number of members increases and you will experience the same. Joining the program to grow together is a nice slogan.
Final thoughts
Cindy has gone through a lot of effort in creating her homepage, asking some awkward questions and answering them herself. It does increase the credibility of the program, although I myself am still not convinced.
You have to ask yourself, why an internet entrepreneur, who invested in her program, would invite you to a system with which you are going to make money and where she is going to do all the work for you. I do not know about you, but I for one do not believe in fairy tales.
Dependency
You would become completely dependent on what she has to offer you in the way of products, training, tools and support. What if you do not like it or it does not fit your purposes? I would rather go my own way and create a niche based on my own preferences.
There are two warnings on the homepage to the effect that you have to sign-up today, rather than tomorrow as the existing places might be filled already. She wants you to believe that her system is very popular, but places for the 'chosen' ones are limited. Can you see through this?
My recommendation number one
If you would like to have a reliable, honest, proven, scam free and reasonably priced program, which teaches you how to become a successful internet business operator, then you should check out the best in the world support program being Wealthy Affiliate (WA). Already in existence since 2005 they have a fantastic training and support platform, where everybody has a good chance to succeed. 

Dare you take the step?
When interested, you can read my full review of this life changing opportunity by clicking here. This review has a link to the WA program, with which you can sign-up for one week for free and experience this unique possibility by yourself.
If you have any questions, please leave them in the comment box and I will respond within 24 hours.