Short review
Name: Infinity Profit System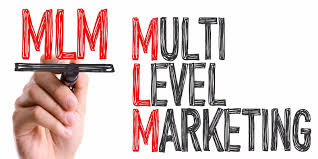 Website: https://infinityprofitsystem.com
Creator: Dale Payner-Sizer
Cost: Starter $25 per month, $100 per month
Rating: 0/100
Introduction
Hello dear reader, here is another warning about an MLM (Multi Level Marketing) scheme founded by Dale Payner-Sizer, who has been around in some previous shady programs. For this fact alone, I am already pretty skeptical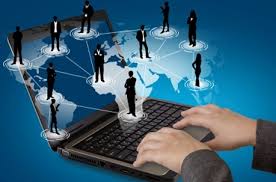 about this system, but as you will read along, I will give some more data to play around with so that you can make your own decision. 
I have based my rating purely on researching their website plus some of the available reviews. I have never been a member of this or any other programs of the  same Dale Payner-Sizer.
Furthermore I will introduce you to one real money making opportunity on the web, one that you may not want to miss out on. See for yourself here.
What is Infinity Profit System (IPS)
As I said it is a multi level marketing based company, in which you will have to buy in, in order to be able to do anything. Buying is done by purchasing their products and subsequently selling them to customers and other subscribers,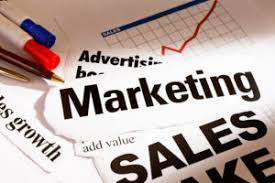 the latter being the mlm part. They have created some software package that promises to help marketers to the right knowledge, so that they can increase their monthly income. They claim to have helped about 1,600 people to date.
Professionals wanted
In my opinion this would indicate that this system is for marketers that have an existing business already, but are looking for ways to expand it. The content of the training courses appears to be in sync with this assumption, as there is no mention of website creation and how to drive traffic to it.
So, what does the training/cost look like?
The $25 per month level (Starter):
You get a branding course and blogging platform, where you are taught to be you, create a stronger you and your own future and more of these vague and lofty topics. Oh, there is also some talk about blogging and SEO and much more, which is not further explained. The emphasis is on personal branding, which they define as a never-ending journey. And this for $300 a year up to infinity? Seems a bit costly to me.
Training outdated
Moreover, I have read that this training is outdated and of a questionable level, but you will only find out after the fact. And remember this product is what they want you to market and sell to other people in your network or new clients who you will have to find. I personally think that they should not call this a starter program, as it alleges that you already have a website with hosting and all features and some blogs as well.
The $100 per month level (Basic):
Business Automation E-course & E-mail Marketing Platform, where the focus lies on rooting out the competition. They claim this can only be done by automation, so they teach you about systematizing your business and its importance, flow charts, e-mail marketing and of course much more, which again is not further defined.
Not professional
In my opinion, these two packages do not really strike me as being professional, nor do they seem to cover the initial promise. And why are there monthly subscriptions? Will they give you new training packages every month or will they give it to you piece meal over a longer period of time?
I have read though that the training program never changes, so once you get the training, you are paying for the same videos and webinars over and over again. How is that for a 'nice' surprise?
What are your earnings?
The IPS compensation plan claims to pay out 100% commissions when people, through your site I guess, purchase the $25 or $100 per month starter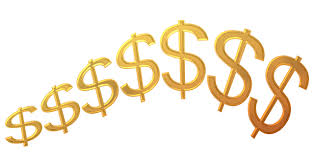 or basic training software. This is on condition that you are at the $25 and $100 per month levels.
So, is this for real, 100% commissions on all your sign-ups? Sounds unrealistic to me, because where is IPS going to make their money, they will certainly not be charity. When you learn more about the program, you will be confronted with the fact that you will not be paid for all sign-ups, but for only one of every two newbies. Doesn't that decrease your commission in half already?
Rosy picture
If they promise you 100% commissions, but in reality it is lower, they should inform you about that. They should make clear from the get go that they have a pass over rule, where commissions would go to the higher-ups. They are obviously painting a rosier picture than is the reality and this does not look ethical to me.
Terms and conditions
Their Site and the Service are operated and provided by DPS Marketing Group LLC, a company which is not further defined, but has the same address as IPS.
There is a warning that they can just modify the terms at any given time and they may or may not inform you, however, in each case you will have to adhere to their newly introduced terms. Why they exclude Ireland from making use of this site remains a mystery. If you violate the rules, they may suspend or probably terminate your account.
Can just kick you out!
Article 9 Use of service is an interesting one, which you should certainly read. Here is one beauty: if I am correct then DPS can just opt-out any of the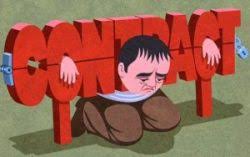 contacts that came from your network and do so without any reason! And another one: you are entitled to one keyword only! Article 9.8 will restrict you from promoting a lot of things including pharmaceutical products, work from home, make money online and many more. Failure to comply means losing out on your account.
Outings
They may be forced to take the website out from time to time and will not be liable for your possible losses! They may terminate your account at any time for any reason. You will receive monthly invoices and they need to be paid immediately, grace period 3 days, after which they will trow you out. No exceptions.
Final thoughts
You might have noticed, that I have not much commented on their homepage, as I usually do, but the information there was so little that I really did not bother. It prompted me to take this opportunity not too seriously.
I have read a lot of contracts professionally in my working career, but have
never see an agreement so one-sided as this one. Sign-up for IPS and you become their slave and are completely at their behest. I will never sign a contract like this and even more, I would never accept it as the basis of any negotiation, as you will not be able to turn this around.
Costly
It appears to me that this is a very costly scheme, where before signing up it is completely unclear what you are going to get trained on. You better be a seasoned professional with an extended network, before joining this program, but if you are, then you surely do not need this scheme.
My recommendation number 1
Promoting and selling products and services on the internet, presumes a healthy customer or network base. If you want to be successful in doing that, then you will need professional help. So, why not take that from the best company around these days: Wealthy Affiliate (WA), established in 2005 and getting more successful each year. Need a website, you will have it in minutes including hosting and protection. Need a niche to promote, look to your passions, interests and hobbies and start blogging about the one that suits you most. Drive traffic to your site, WA will tell you exactly how to do it.
Take this opportunity!
I have been a member since late 2014 and I know that success is for grabs. I wrote a full report and review on this unique and scam free opportunity and you can read it by clicking here. The review also has a link where you can join WA for one week completely FREE for your own experience.
If you have any questions, please feel free to use the comment box and I will come back to you within 24 hours.