Introduction
Working from home is great. Making money from home can be very pleasant for many reasons. But sometimes it also seems very difficult. Because how do you get work done at home? Through the internet you will find many different 'companies' that offer home work. Usually you will encounter the following type of work:
Packing work
Telephone work from home

Administrative homework
Assembly and assembly work
Test products
Participate in surveys
Better way?
Throughout the years I have come to look at all of them. I had to register myself, sometimes pay money and then it was all kinds of work that was not fun at all. In addition, the earnings were not great either. I thought, "There must be a better way?"
And there is! If you are a bit creative you can also work from home, but in ways that you really like. To help you on your way, I have made a list of ideas to make money from home. Most ideas require a bit of entrepreneurship, but I believe everyone can learn that. Here are 20 of the top working from home ideas. Your special attention for affiliate marketing as per #20 and last paragraph!
1. Selling homemade products
If you are creative and handy then you can sell your own creations. For example in a web shop or on websites like E bay. These can be drawings or paintings, but also homemade jewelry or clothing, wine etc. or anything you can create yourself.
2. Start blogging
With your own blog you write about topics that interest you. You can decide for yourself when you work on your blog. There are some websites that pay you for blogging, just find the one suited for you.
3. Accountant
Supporting self-employed people with their finances. Because you work from home and work independently, you can ask lower prices than a bookkeeper who works for a company.
4. Virtual assistant
Agenda management, correspondence, tracking of social media channels. These are just a few activities that a Virtual Assistant could perform. You support entrepreneurs and take on a number of tasks so that they can concentrate on the work they are good at. 
5. Professional photographer
Is your hobby making photo's, then why not make money with them? With this you can really go in all directions. For example, you can think of: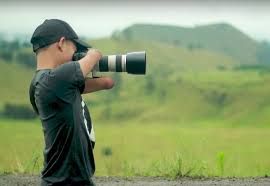 wedding photos
pregnancy shoots
festivals / events
selling nature photos on photo websites
6. PC repair
Helping people by doing small jobs on their computer. Such as removing superfluous programs / malware or replacing parts. Many people have a computer, but have little understanding. And not everyone has a handy neighbor who can solve the problem just as quickly for them.
7. Hairdresser at home
This can be as luxurious as you want. You can have a special place built at your house, but you can also just cut your customers at your kitchen table. You can also go to people's homes who can not or do not want to come to the hairdresser's shop. Think of older people or mothers with young children.
8. Nail studio
Treat your clients with a complete range of nail and hand care
9. Making cakes / cupcakes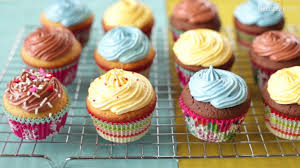 For birthdays or other special occasions (such as weddings / births) people find it wonderful to be able to serve a special cake made for them. There is always a demand for tasty and personalized cakes. Offer something unique that suits you. If you want to make money with this, word of mouth is very important. So make sure that your customers tell the good news about your arts!
10. Freelance writer
If you are a good writer and thus love it, write articles for magazines or websites.
11. Write a business plan
More and more people want to start for themselves. Help people realize their dream by supporting them with writing a business plan for their own business.
12. Write and sell e-books
If you have so much to say that it can fill an entire book you can of course also
write an e-book. Make sure you write something that people would like to pay for. Think of problems that you have solutions for. You can sell your e-book via your website or via amazon.com. If you have written a great e-book, you can also set up a program where others sell your book on their website. For that you give a little commission.
13. Become a childminder
If you love children, childminder is the ideal way to work at home. A childminder is someone who receives children for an hourly rate. A kind of shelter at home. It is important that you have enough space and that you have the right diplomas. You need to find out what is required in your area.
14. Purchase products and sell at a profit
You can do this via a web shop or via other websites such as E-bay and Amazon. Buy things cheaply through abroad in large quantities and then sell it with profit. Think for example of hobby stuff, fabrics, etc.
15. Consultant
Do you have the expertise? For example, do you know a lot about marketing or education? Use your knowledge as a consultant and earn money from home with consultations. Create advertising in the neighborhood and via your own website.
16. Provide cooking workshops
One of the nicest ways (I think) to make money from home. Of course you have to leave the house to give the workshops, but you can do all the other work at home. Do you make a party out of cooking?  Then this is for you.
17. Music lessons
Music lessons in a center is often very expensive. Perhaps you can offer this at a competitive price?
18. Party or wedding planner
Organizing a party is not easy. Offer your services as a party planner and show people how easy you can make them. Also consider organizing children's parties. Or give someone an unforgettable wedding!
19. YouTube
Earn money with videos on YouTube. Create fun, funny, handy videos that people want to see. Then you can make money with the advertising YouTube puts on your video.
20. Own a website and start affiliate marketing
Do you like to write? Within 10 minutes you start your own website and you can write articles about all kinds of subjects. Making money with a blog is really possible. The easiest way to earn money in this way is through advertising and offering other people's products. Earning money with a blog does require some patience and perseverance. Keep on writing useful and interesting things regularly, then the visitors come naturally. The more visitors, the more money you can earn.
Conclusion
I have tried to collect a number of working from home ideas as diverse as possible, so that many people can find the right option or options. It depends on each one of you to make them work properly. If you have any additional work from home opportunities, then please let me know.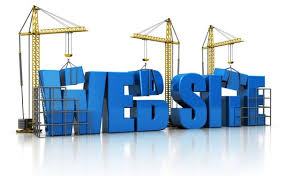 Affiliate marketing
But f you really want to make a living and a full decent income working from home than option 20 is the one to go for. Why? Because there is a community out there who will teach you step by step how to make money having an affiliate marketing business on the internet. Find out how they work by clicking here.
This one worked for me, as it is scam free, very reasonably priced and a sure way to success! Let me know if you have any questions and I will reply within  24 hours.