Introduction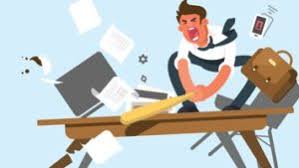 Are you one of those people who hate to go to work every day? Because of many reasons: your dictator boss, annoying colleagues or the company as a whole? Or you do not like the daily commute in heavy traffic or having a dull every day 9-5 commitment?
I want you to be aware that you are not alone! Read the very surprising results of a questionnaire recently distributed to employees in different parts over the world. To the disgruntled employee!
A pleasant workplace ensures more satisfied, healthy and productive employees. Why is it then that there are only 10 percent of employees across the world really satisfied with their work?
Fed up about workplaces? Start your own internet business with the aid of the best and most popular program worldwide. Check out my recommendation number 1 at the end of this article.
The situation in The Netherlands
But first the Dutch position which you can call truly representative for the whole of the western world. About 1 in 6 of the Dutch people go to work reluctantly. This is shown by research among more than 7,500 employees. 
The main aim of the research was to find out how employees view their work. The results are not very encouraging. More than 9% experience stress at work every day. Almost two-thirds (62%) have such a low level of commitment to their work, boss or employer that they have decided to worry less about work.
These professionals are not fully committed to their boss, and for example get more energy from hobbies outside of work. This group of dissatisfied employees is costing businesses "several billions" of untapped potential.

16% of employees reluctantly go to work!
In fact, 16% of the respondents are reluctant to go to work every day and continuously long for the weekend. A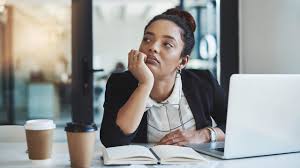 shocking number, because it is well known that job satisfaction is one of the most important pillars of healthy company culture, as well as personal involvement from employees – and with it labor productivity.
One of the most comprehensive studies in the field, conducted by the American Gallup in 155 countries, shows that engagement can be direct – and significantly – translated into productivity.
For example, organizations with engaged employees are 17% more productive and 21% more profitable than organizations that are in the bottom quarter in terms of engagement.
Recent questionnaires over the world
Here we have the same percentage again. Only 16 percent of employees think the company they work for is right for them. Employees are especially dissatisfied with the work environment and the impossibility to work mobile.
This is shown by recent worldwide research among more than 7,000 employees of large companies in ten countries. The research was commissioned by work environment specialist Steelcase. The survey shows a strong correlation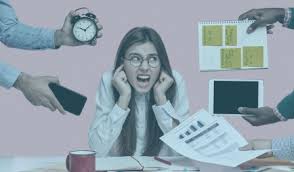 between a person's perception of his work environment and workplace and the extent to which he feels his employer is a good fit for him and his lifestyle.
Some details
About 41 percent of knowledge workers are not or not very satisfied with their work environment. The main reason why knowledge workers are not satisfied with their work environment is the inability to work mobile (68 percent). Also noteworthy: 35 percent refer to having to work in an open office environment as a reason for dissatisfaction.
Dissatisfaction with non-optimal working conditions leads to a high degree of loss of concentration (in 83 percent of the people who are dissatisfied) and feelings of stress (in 84 percent of the dissatisfied people).
Unmet basic needs
According to recent studies, there are a number of reasons why people walk around at work with little satisfaction. The main reason is that the basic needs of employees are insufficiently met. A distinction is made here between various basic needs, which influence how engaged and happy employees are.
First of all, certainty. Important questions here are: "Do employees have a permanent contract, or in other words,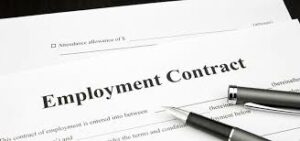 is there job security? To what extent do employees know what to expect in their job, and do they influence possible changes?
And are the tasks and responsibilities clear for the employee? The research shows that employees who do not like to go to work rate the aspect of security with a 4.1 compared to satisfied employees, who score an average of 7.8.
Scoring worst
Aspects that score worst for dissatisfied employees are variety in their work ('Is the work varied and no two days the same? Is there enough challenge?') And connection at work ('Does the employee have a click with his / her colleagues and is there friendship and trust? '), with scores of 2.7 and 2.4 respectively. Satisfied employees score higher with 8.3 and 7.7 respectively.
When asked to what extent employees experience recognition in their job ('Is attention paid to the employee's performance, is there listening and something done with feedback?'), This aspect still scores highest among the group that does not like to go to work ( 5.0). People who love their job assign an average of 7.4 to this basic need.
Personal growth
A fourth basic need is growth ("Does an employee regularly learn new things? Is there room for the employee to develop professionally, for example by following a study?"). Happy employees score an average of 7.1, compared to a 4.7 for employees who do not like to go to work.
Finally, the basic necessity contribution. The respondents were asked to indicate to what extent they feel that their work makes a positive contribution to society, or is doing something that is important. In this respect, dissatisfied employees score a 4.6 against a 7.8 for satisfied colleagues,
Unsurprisingly, people who really enjoy their work – estimated at 15% of the total – rate the degree to which their basic needs are met a lot higher, the researchers conclude.
My personal thoughts
If as much as 62% of all employees have a very low level of commitment to work, then what the hell is happening in this world? Especially, when it has been shown that more commitment will lead to better productivity and results.
I think that a number of bosses really need to take a look at themselves and find out what their staff is actually thinking and see where they can improve. This website gives plenty of advice on how to improve leadership.
I cannot get it into my head that so many managers still do not take care of their employees sufficiently. But as this is still the case you need to take action and here is my recommendation.
My recommendation number 1
You will become your own boss by creating your own website and starting affiliate marketing. As a niche you will choose
one of your passions to write about and proceed to make money with it. And anybody can do this, because there is professional help, at low cost, available. You only need to find a low-cost, scam free and trustworthy support program, of which there are several.
I happen to be a member of one of the world's best internet business support programs and the most popular one since 2014: Wealthy Affiliate, established in 2005.
Wealthy Affiliate
Have your website in minutes, many designs available. Start blogging about one of your own hobbies, promote products from certain merchants and receive commissions when selling. This is called affiliate marketing. Get excellent training, all the tools necessary and the best support from the existing community and professionals.
No need to buy or store products or deliver them, so there will be a minimum investment. In fact, your first full week can be free, as you will see shortly. Want to know more?
Will you change your life?
I have created a full review of this unique opportunity, how they work, the training, the tools, the minimal cost and how to become a member. You can access my review by clicking here.
It contains a link with which you can become a member for one full week for free so that you can experience this system yourself. Become a premium member within this week and you pay only $19 for the first month.
There are no upsells (except the $14 a year for a domain name) or other great commitments and you can stop any time you want. Dare to take this step and I will help you along the way.