Short review
Name: Youngevity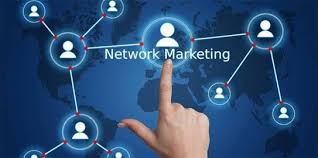 Website: youngevity.com
Co-Founder: Dr. Noel Wallach
Cost: Entrance fee $25 plus up-sells
Rating: 30/100
Introduction
Welcome to my review of Youngevity, a company established in 1997. The name is a contraction of the words youth and longevity, implying that they want to extend the period of your youthful life. I have not been a member of this company and base my review on data found on their website, which is quite extensive, and other reviews on the net. Read on and I will explain why my rating is on the low side, whilst at the end giving you a much better opportunity to make money online.
What is Youngevity?
Apparently, Dr. Wallach dedicated his entire career to discovering the answer to how can we live younger and longer and found that nutrition (and environmental factors) impacts our overall well-being. Focusing on the nutrition element he and his company developed/searched for products that will support our good health. If, by extension, you will stay young and/or live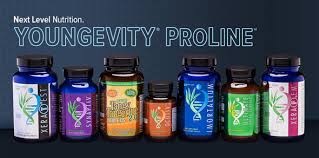 longer is not responded to specifically.
Products
Youngevity's life-changing, well over 2,000 products span six top retail categories among which you will find health and nutrition and food and beverage as two sections that are part of it. There are even household items that promote a general feeling of well-being at your home.
Two elements
There are two elements to this business. One is that by joining as a retail guest you will have access to great products or the next level joining as a preferred customer, where you will be able to buy their special products and packages with a discount, so that you then can sell them at a profit. The second is the MLM part, where you can become a distributor and need to enlist more distributors. It is the latter one that I am going to concentrate on, as it is the not so straightforward one.
Definition of MLM
For the ones of you who are not quite familiar with the term, Wikipedia defines MLM as follows: Multi-level marketing (MLM) is a marketing strategy for the sale of products or services where the revenue of the MLM company is derived from a non-salaried workforce, in this case, distributors, selling the company's products/services, while the earnings of the participants are derived from a pyramid-shaped commission system.
Recruiting others
The last part means that as you recruit other distributors, you will earn a commission. The big question is, how are you going to attract people to the products? As the number of distributors could be high, why would they come to you? I hope to find answers on their website.
So, how does Youngevity work?
Well, they want to help you start your own business just in the way that you want it, claiming that social selling is becoming more and more popular. It is entirely up to you how far you want to go with this, you can do so at your own pace. They stress that it is not a 9-5 job but more like 24/7 freedom, implying that you might even make money doing very little work.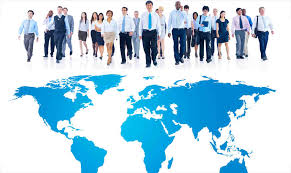 Rise to distributor
You can become a distributor, getting access to all kinds of amazing product deals and cash rewards or you can sign-up to CEO-Qualified distributor and start earning serious money. You will get compensated for recruiting more distributors into the program. They claim that they will give you the necessary tools and training to achieve this. I could not find anything about the contents of the training, nor of any tool specifications that will be made available.
What does it cost?
The distributor package will set you back $115, which is already a little pricey, but you will receive some products as well. However, there is also an entrance fee of $25. But in order to move up in status quickly and make decent money, you really have to buy the CEO-Qualified Distributor package, which costs a whopping $499. 
To me this looks like an enormous amount of money, especially counting the fact that you do not at all know what you will be getting for it. How can they expect you to buy into this? Maybe it is because you will not find this on their website until you have already signed up.
Compensation plan
You can earn up to 30% on retail sales commissions, which is a good margin (if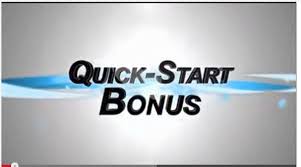 you make it up there). However, they do have some bonuses that offer good value. There is a 30% Quick Start Bonus, and for every four distributors you sign up with, you get another $100 bonus.
This information is also not available on their website, probably because I did not sign-up, so I got the info from other review sources.
Small print
This to me is a very important one: they do not guarantee that you will earn money or that you will even make enough to break even. Remember that their initial cost is rather stiff. They say it depends on multiple independent and dependent variables that are impossible to predict, such as economic factors unique to each location where product sales are attempted and of course on the sales talents of each individual distributor.
The latter is significant because if things go pear-shaped, it is your fault. This clause will get them out of trouble anytime somebody tries to sue them.
Social selling
I am coming back to the big point in their campaign, being that social selling is becoming more and more popular. I do not disagree with that, but again, why would customers come to you? Especially with so many other distributors offering the same products? How do you distinguish yourself from the numerous others? Think about this, dear reader, as their website does not clarify these essential points.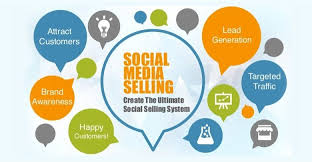 Which products?
Moreover, you are going to sell which products? Nutrition and the like, yes I know. But what is their quality compared to similar products from other companies? And how about their pricing, is this competitive to products offered in the same market? You see, these are all very important questions, which unfortunately have not been dealt with. Why would I become a member?
Final thoughts
In MLM marketing, to be successful, you will need to either have an extensive network already or be able to create one within a short period of time. Trying to sell to your family and friends might even upset them. Creating a customer base will take time and effort, even if constantly guided by professionals. This website has not made clear that this kind of guidance is available, nor has it told you the different options when starting.
Being an internet marketer myself for three years, I would hesitate to sign up with a program where there is so much unclear about its products, training, tools and support. Also, keep in mind that by joining you will be forced to sell products that you could have no interest or knowledge in.
My recommendation
What if there is a program where you are building a website and niche based on your personal interests, passions and/or hobbies? Why is this important? Because in order to build an internet business you will need to be able to study, talk and more importantly write about the topic on a daily basis. It better be something you like or have a close affinity with.

Change your life forever!
I have been a member of Wealthy Affiliate (WA) since late 2014. Established in 2005 WA is probably the world's best internet business support program, from building a website, hosting and protecting it, to writing blogs and attracting an audience ready to buy. If you are interested in a unique, scam-free, honest and reasonably priced system, please read my personal review of WA here. This review also contains a link where you can join for one week for FREE and experience this awesome community yourself.
In case you have any questions right now, please leave them in the comment box and I will reply within 24 hours.