Name: Forever Living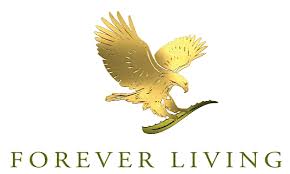 Website: www.foreverliving.com
Price: No Membership Fee, but monthly investment
Owners: Rex and Ruth Maughan 
Rating: 20/100
Introduction
According to Wikipedia, Forever Living Products International, Inc. (FLPI) is a privately held multi-level marketing (MLM) company based in Scottsdale,

Arizona which manufactures and sells aloe vera-based drinks and bee-derived cosmetics, nutritional supplements, and personal care products. The company was founded in 1978 by CEO Rex Maughan. After acquiring the company Aloe Vera of America by the 1990s, in 2010, the company reported having over 4,000 employees, a network of 9.3 million distributors, and revenue of $1.7 billion.
Who benefits?
These are impressive figures, right? But who benefits from all this money?
In 2013 the publication New Vision reported that Forever Living had over 20,000 distributors in Uganda, of which only 83 (0.4%) had reached a managerial level and begun to recoup expenses; their investigation concluded that Forever Living Products' "distribution system does not guarantee profits and the majority of members drop out along the way, after losing millions.
Want a successful internet business making some money on the side? Check out my life changing recommendation in the last paragraph.
How does MLM work?
Forever Living is an MLM-based company. MLM or network marketing is in principle a distribution method for products to the network of family and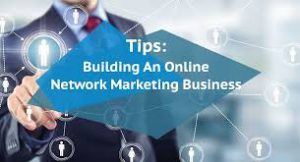 friends and the network you can build. Simply put, you are having your own company that sets products in the market and helps people who want to do the same. You will receive a commission on their sales, by supporting them in guiding new entrepreneurs.
Ideal or not?
If you do this right, then everybody can be successful. It is a kind of win-win situation, where you work together, but everybody has their own responsibility. An ideal situation or not?
Of course there is a catch, as there always is when things look too good to be true. In this case it is how to find enough people and business to sustain your business. I can tell you right away, that you have to be a first-rate salesperson in order to be able to succeed in this MLM, or indeed in any MLM business.
How does Forever Living Products work?
A distributor orders and pays an amount of Aloe Vera products directly from Forever Living Products. These products are delivered to him/her by mail, where the distributor can use the products of their choice, or resell them with profit, or a mix of those two. In the first case you get the products at purchase price, which can result in a discount of up to 30% on the sales price; in the second case you can put the difference between purchase and sales price
directly in your own pocket.
MLM specifics
Here I would like to concentrate on their MLM element, which is way way to earn money through the acquiring of new distributors. You get paid a commission anytime you sign someone under you in your business. In a nutshell, the more people you sponsor under you, the more money you will make in the company.  It's leveraging other people to make you money while they create an income for themselves.  That is the multi-level network marketing way! 
A risk
MLM is controversial because this is the area that gives ample opportunity for the shadowy deals that network marketing owes its bad name to. And not unjustly, because many of them call themselves an MLM company but turned out to be nothing more than a disguised pyramid scheme. Although these companies are going to destroy themselves in the end, the evil for those involved, and for the image, has already been done.
Earnings
All FLP achievements are based on case credits, where each Forever Living product you buy will have a specific Case Credit (CC) value. 1 CC is equal to around the US $140 worth of FLP products at wholesale price. For example, when you first join, you will be able to buy products at 15% below the Suggested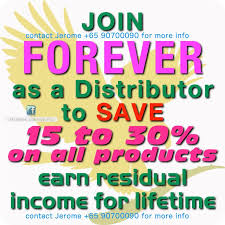 Retail Price (SRP).  If you purchase 2 CCs worth of product within 60 days, then you can qualify for wholesale pricing.  Wholesale prices are 30% below the SRP.  
Take notice
Here comes the important point: in order to qualify for any commission, you must remain active and personally order products for at least US $140 per month. Once you are further qualified, you can earn 30% retail commission and personal bonuses.  So, there is zero membership fee, but you will have to invest a fair amount each month.
Who can do this?
Persons well suited for this special salesmanship should have a large social network, who are not afraid to open their mouth, have the necessary dose of charisma (and also some integrity), energy and perseverance and (preferably) a thick skin. To be successful in Forever Living, you also have to invest in people skills, sponsoring skills and personal development so you become a better person. I do not know what you think, dear reader, but this sounds like a challenge that not many of us can accomplish.
Is Forever Living worth your while?
Before you join Forever Living or any MLM firm for that matter, I would advise you to thoroughly investigate these companies. There are many reviews like this one out there. Just realize that when you join, you would rely heavily on your initial network of family and friends. Do you want to risk damaging these friendships?
Losing money
I have seen far too many people drop-out of this scheme, losing a lot of money and there are those that think this is just a scam. I personally think this is not a scam, but their beautiful website tells only the nice side of the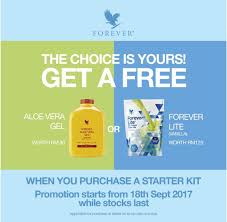 program. Forever Living has done its best to be as vague as possible with the information for us to see.
No training/support
As I told you, you will achieve tremendous gains if you build a team that 'duplicates' your regular recruitment activities. But you can't reach the higher management ranks unless you have a large downline team. I have not seen confirmation of the training that will get you there. Nor of the support that will be given to you. 
Little money
As with almost any MLM, the "remain active" requirement will be there. And as I have shown you above here it means that you will need to keep investing the $140 per month, which can be quite a burden. Be aware that most of the profits, some as high as 59%, will go to the upper echelons in the hierarchy. So, unless you are a part of that level, you will not see much money coming your way.
Conclusion + my recommendation
Forever Living is a legitimate company and its distributor program is not a scam. Their website, however, provides very little information and confirmation as to how to become a successful distributor. Unless you are a top salesman or world-class canvasser, this is not for you. In fact, there are some reviews out there that estimate that less than 1% of distributors turn a profit or succeed in this business. See the above-mentioned example of the Uganda project!
Other ways
The MLM business is only suited for a small number of privileged people, but there are a wealth of (internet) opportunities outside it. I understand that having your own business, being your own boss has an enormous attraction on people and rightly so. Have you ever dreamed of having your own internet business, your own website (s), working from your home at whatever time you want?

Dream come true
I myself have realized this dream in 2014 by joining the world's best (scam-free) internet business support program: Wealthy Affiliate (WA). You can join for FREE for one week through the link in my review below and have a website within minutes. Follow the training and they will teach you how to get traffic to your site and how to monetize it. A unique opportunity for anyone who wants to fight for themselves and be their own boss. If you are interested in this once-in-a-lifetime chance, I have detailed my experience with WA in my personal review which you can read here.
Anyway, if you have questions, please leave them in the comment box and I will come back to you with 24 hours.