Introduction
Maybe some of you remember my article of June 2015 titled: Performance Appraisals – why people hate them. My first sentence read that these reviews should be gotten rid of. Fast forward to now, the beginning of 2019, I am happy to tell you that more and more companies tend to move away from these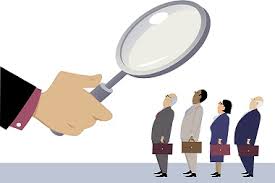 monstrous annual reviews. After all, they are only one of the many boss's tricks in their arsenal, serve only them and do not form any constructive medium for the employees.
Today
This has been set in motion in the past few years as a consequence of the numerous comments on performance appraisals. So, where are we now? What is the result of making all these negative performance appraisal comments?
Do you hate the corporate jungle? Then become your own boss. Check out my last paragraph with a perfect way out.
Recent developments
Do you still have an annual moment when your performance is assessed? At the end of the year or right now, at the beginning of the next year? Well, there is hope, as this is changing for more and more people: the traditional assessment interview is declining. Large companies in many countries already quit the annual discussions in which the performance of employees was discussed.
Achmea company
One example: recently a large Dutch insurance company called Achmea was in the news with the confirmation that they stopped the annual appraisal interviews for all 12,000 employees at short notice. Management feedback is now to be a logical part of the work at times that it suits. Their employees indicate that they need frequent feedback: they want to learn and ask for clarity and transparency about their development regularly. With this new assessment system, they can request feedback throughout the year that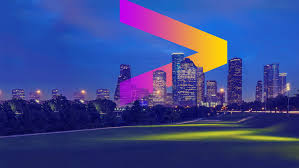 helps them to develop.
Accenture company
Another example: During 2016, one of the largest companies in the world, Accenture, has done all of its employees and managers an enormous favor: It will get rid of the annual performance review. 
It will implement a more fluid system, in which employees receive timely feedback from their managers on an ongoing basis following assignments. In this 'massive revolution', Accenture is joining a list of major corporations that have had enough of the reviews.
More flaws of the old system
Though many major companies still haven't taken the leap, most are aware that their current systems are flawed. In the USA, a management research firm found that 95 percent of managers are dissatisfied with the way their companies conduct performance reviews, and nearly 90 percent of HR leaders say the process doesn't even yield accurate information.
Positive reviews
Employees that do best in performance management systems tend to be the employees that are the most narcissistic and self-promoting, this firm found out. Those aren't necessarily the employees you need in order to be the best organization going forward. Brain research has shown that even employees who get positive reviews experience negative effects from the process. It
often triggers disengagement and constricts our openness to creativity and growth.
Unwilling
Many companies are still hiding their unwillingness to pay their employees what they deserve by manipulating the outcome of these assessments reports as they seem fit. This has been one of the main critical points of annual interviews.
Looking at employee's needs
Employees no longer want to be approached once a year, but increasingly want to be in conversation with their superior throughout the year. In general, you can say that appraisal interviews are seen as an obligation and employees need good feedback several times a year. They want to know where they stand, how they can go further.
People prefer to talk about developments and opportunities. In other words, the traditional assessment interview no longer meets the needs of employees. And right now, with a tight labor market, it's
good for employers to listen to their employees.
Difference in age
Incidentally, this does not only apply to young people – who are often more open and free – older employees too often have the feeling of falling between the cracks, according to a survey carried out recently.
A representative survey in the field showed that fifty percent have an appraisal interview and older employees more often have fewer assessment moments than their younger colleagues. Those are people who have worked for twenty years and know that they have to continue for twenty years and want to know how to deploy their talents in the coming years.
Atmosphere of openness
In the companies where the assessments have been abolished, other feedback systems often take the place – such as the so-called 360-degree feedback – in which several colleagues are asked to come up with points for improvement, or a continuous dialogue at the moment that one is really needed by boss or staff. Easier said than done: because if it's busy on the shop floor, that could just not happen, you might think.
However, you have to build that up with each other. By organizing meetings where employees and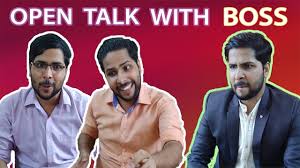 managers talk to each other and talk about what is going on. You can then make agreements with each other. Then it becomes something of everyone. Not just from the manager. 
Involvement needed
And such a conversation between employee and manager will only be a success if there is involvement. To each other, to work and to the organization. People really appreciate it when there is attention for each other. Also important is openness.
If necessary, you also have to show what really is on your mind, without holding back. In practice, this turned out to be a very fruitful exercise. People were not used to talking to each other and said afterward: we have to do this more. It is also up to employees themselves to be active there and to explain to each other and of course their manager, what they find important in their work. 
My conclusion
I would suggest here and now that performance appraisals are indeed a thing of the past. Companies still using them, should scratch their heads, whether these annual monstrosities contribute to the well-being of their employees and consequently to the health of the company.

Feedback
Now the time is here to ask your bosses for feedback the moment it is needed and not wait until an evaluation which may only come so many months later. What good would that be for you, your manager or your company? Nobody is going to benefit from festering problems, disgruntled staff and unsolved issues.
Wrong company?
If your boss is not interested in giving you positive advice the moment it is needed, even when you ask for feedback and guidance, you might want to conclude that you are with the wrong company. I would applaud it and greatly respect it if you would confront your bosses with your dislikes. And if you would have to leave that jungle, so be it.
My number one recommendation
I can help you prepare for such a moment, by giving you the alternative of becoming your own boss! This is possible for all of you by using the internet possibilities and I feel happy to be able to point you in the direction of the world's best program to become an internet entrepreneur like I did.
For all of you interested, I have prepared a full personal review of the program in question: Wealthy Affiliate. You can access it by clicking here. 
In any case, if you have any questions please reach me through the comments section and I will respond within 24 hours.