Introduction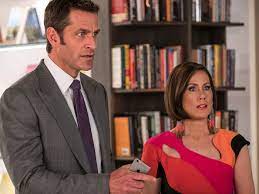 Just before the Corona crisis, companies were prospering, but employees received a smaller and smaller piece of the pie. Isn't that unfair? Do you feel like your boss is "using" you too? And what is the best thing to do in that case?
Read on and find out what to do when the boss is playing you and succeed. At the end of this article, I will give you the best way out, a perfect escape route!
What the hell is going on?
Together we earn a lot of money annually. That is to say: the working people and the companies that keep our economies going. Things were going well again: there was the start of a new economic boom, but we didn't notice it much ourselves, on the contrary, our salaries did not rise with the economy. 
In addition, companies also have to pay less tax on their side of the bargain. It is the result of 'decades of policies that have weakened the position of workers, says a trade union director  According to him, the increase in the number of flex workers makes it more difficult for workers to organize themselves and for companies to get away with lower wages more easily.
A recent survey, among a great number of highly educated people, also shows that the percentage of 'high earners'  has decreased considerably.
Are you getting played?
There is the feeling that you are being played, that the system is against you. That you have to resist the powers that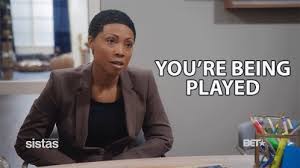 be, whatever they may be. On a macro level, it is definitely a thing says a lecturer in organizational communication. He gives advice on how to shape your current job in such a way that it makes you a lot happier. 
The question is how you can make a difference in the area that you do have an influence on because as an individual employee you can do little with such a development. On the other hand, trade union organizations naturally benefit from establishing such contradictions and this news does not automatically mean that you as an employee are fishing behind the net.
Start communicating!
Do you really feel like a victim? Is your boss taking advantage of you and are you really entitled to more? Start the conversation, advise experts. And put your frustration next to a number of colleagues and supervisors. Try to find out if others experience the same and ask around with colleagues. Also, talk to your manager to find out whether there might be a good explanation for the way things are going.
Dissatisfaction colors your judgment, try to keep seeing the nuance. This is because there is a downward spiral and the beginning of it is often not even being angry about your salary, but a lack of motivation or pleasure in your work. Anyone who gets a lot of satisfaction from his or her job is less concerned about how the system works and that there can sometimes be some unfairness. The moment you have a lot on the positive side of your balance sheet, you can also have more on the negative side.
Tinkering with your work
Whether or not you decide to challenge your earnings, it's good to know that there are opportunities in other areas of your job as well. You don't have to be a victim of the situation, even if you can't earn more. You may not be in charge, but every person has bits of freedom in every job to tinker with the work and the associated tasks. This way you focus on those things that you do have some influence on. 
Look at which activities give you satisfaction and try to take up those tasks, and reject the work that you find less satisfying. That is more useful than focusing on the macro level, the capitalist system over which you have little influence. Moreover, scientific research also shows that, provided you are not really lacking, ultimate satisfaction and happiness cannot be found in even more money. Don't let your payslip guide your definition of the good life – meanwhile, let the union do what they do best.
More forms of reward
The best medicine for a sour feeling about the organization you work for is talking to someone who has an interest in what you add, says an organization communication expert. So if you're an account manager at a construction company and you see the top boss making off with the big money, talk to someone who lives in a house you built.
See what your contribution is and how grateful that person is. Of course, you should also talk to your boss about the money if you think you don't earn enough, but also know that there are more forms of reward for yourself than just financial.
Final thoughts
When you are in the awful situation of feeling used by your boss or bosses, there are things you can do as described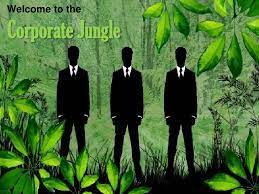 above. But they only go so far and in some cases, you might not succeed.
Some people might think that heeding the above advice does not fit their profile or they feel unhappy with the corporate world, annoying bosses, and/or colleagues.
For them, I have a perfect way out: you will start making money on the side through your own websites. Here is how to do so.
Your escape route
More and more people have become entrepreneurs and still, more would like to become their own boss. There is an easy way to start your own business with the help of the internet and become your own boss. Anyone of us can do it, you just need to be told how.
The internet contains a ton of possibilities, yet you need to find the best, honest and scam-free options. I can help you in the right direction and point you to the best internet business support program right now. One of the most popular business models is affiliate marketing. I will explain to you in short how this works.
Affiliate Marketing
You will need to create a website and the program I will be proposing will take care of that. Then you will choose your website niche (a topic you are going to write about). There are millions of niches, but you should pick your topic from one of your hobbies, passions, or interests.
As soon as you have that, you can start building out your website with articles relevant to your niche and with the aim to help people. Subsequently, people will begin visiting your website and as you build further, you can start promoting products relevant to your niche.
You will find these products on the net with various merchants and you will look for the ones with affiliate programs. You apply for their program and as soon as accepted, they will give a link to their products for you to be promoted. Your audience will then be directed to the merchant's website through the link on your site and when sold, you will receive the commission. No need to buy, store or deliver anything! The investment for this program will be minimal.
Here is the program I recommend as number 1.
Wealthy Affiliate (WA)
Established in 2005 by two Canadian entrepreneurs this unique program has been growing ever since to become the most popular of its kind. Low investment, the best training, and an enormously strong and helpful community have attracted many newbies as well as professionals. But there are so many features that make them great.
Being a member myself since 2014, I have prepared a full review of the ins and outs of this world-class program. You can access this review by clicking here. The review also contains a link with which you can become a member for one week for Free, without any commitments whatsoever. In this way, you can experience the system firsthand.