Short Review
Name: Click 4 Surveys
Website: click4surveys.com
Price: free entry
Owner: Daniel Cooper
Overall Rank: 30 out of 100
Introduction
Many of you may have heard about earning money just by filling out surveys. This is true! However, does it make you rich? The answer is no, not really.
In the business community and the government, there is great demand for research: surveys of consumer opinions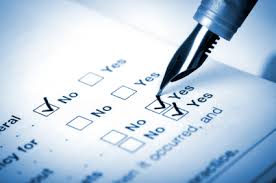 which must often be made quickly. Currently, this is for the most part done by having people fill in surveys online.  Consultants use this to their advantage by recruiting people who are willing to participate in these kinds of surveys. If a company wants to launch a study, such an agency can comply quickly. Some of these agencies will even pay you for your cooperation.
A lot of agencies
Across the world, there are a lot of these agencies and click 4 surveys is one of them, which I am going to review below. Although this is a review of one of these programs only, I think it is fair to say that a lot of them more or less work according to these rules and conditions. In other words, if you have seen one, you have seen them all.
In the end, I will suggest to you a perfect way of making some real money from home with your own internet business. Check out how to prepare your escape route at the bottom!
Click 4 Surveys
One of the entities mentioned above is Click 4 Surveys, which you can find at click4surveys.com. It is a survey portal website that has links to other third-party survey websites, which may pay you rewards points to take surveys and try offers. Payment may be in cash or as vouchers/coupons for presents.
You do not pay any fee to enlist. The only thing you need to do is qualify for the survey and then fill it out. Personally, I feel there is nothing wrong with this. Now let us take a view of how Click 4 Surveys present themselves.
How they work
The agencies mentioned will offer you to participate in surveys or product trials. You will be able to choose surveys

from various market research companies that advertise on Click 4 Surveys in return for points, gift cards, etc., paid out by the partners.
When entering the Click 4 Surveys website a big headline immediately catches the eye: learn the secret of how I am raking in $500-$3,500 a month! A little bit lower there is a second one: there are a lot of companies that want to pay you $5-$75 per survey.
This could be true, however, if it really was, then 70% of the people I know would fill in surveys or start doing it the minute you hear of it.
Here is the first catch
All prospective participants, before being able to fill in the survey, have to meet certain requirements. These criteria may include demographics, annual income, age, sex and many other conditions that must be met for eligibility on any given study. I have heard that most of these programs run in the US, so if you are outside it, then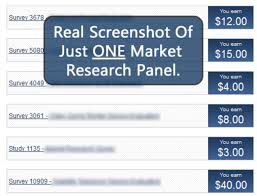 your possibilities might already be limited.
On the website, there is a nice screenshot of a list of available surveys including pay-outs for completing the respective survey. This is done to give you an impression of how many surveys are there, as well as of the nice amounts that could be earned.
What this definitely does not tells you is if you can qualify for all or any of them.
The second catch
What you also do not know is how many of these surveys will be offered to you on a daily basis. So you have no guarantee for income.
The third catch
Surveys offered on Click 4 Surveys may take anywhere between to 15 to 30 minutes to complete and the notices of the invitation usually come to your email. There is, however, no guarantee you will finish some or all surveys you take, as they can deem you not qualified at any point during the survey. If this occurs near the end of a survey, they might already have all the information they wanted, but do not need to pay participants. This is definitely not ok!
The fourth catch
You finally have filled out the survey and you are waiting for the check. What if it is not coming? I have no idea what basis I have in demanding payment from one of these mostly not well-known agencies. Threaten with a lawyer? Not likely with the amounts we are talking about here. Just keep this in mind as well.
Testimonials
You might be asking yourself, hey but what about all the people showing their enthusiasm for this program in the testimonials. I believe they are genuine but may have completely different needs and backgrounds in terms of money. Note also that nobody speaks about what they actually earned!
How do Click 4 Surveys survive?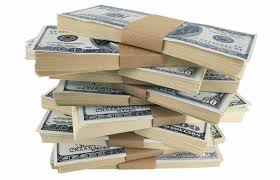 You might wonder how these agencies survive. First of all, they will get a commission from their principals. Also, when you enlist you will be obliged to hand them your personal information. Most online survey companies and portals will sell this to third-party clients for extra revenue, revenue which, by the way, is not shared with you. This may be why an entrance fee is not necessary.
Pros
You will earn money in an easy way.
Anybody can do it.
In general, it does not need to cost much time.
Cons
The number of surveys on offer is limited.
Payments are relatively low and may take considerable time to receive.
Surveys often take longer than originally indicated.
Qualifying for all surveys is impossible.
Even after qualifying, you still might become unqualified during the process.
There will be minimum pay-outs terms and many different agencies to deal with.
People easily get bored with filling out the same details over and over again.
Frequently you may be required to pay a nominal fee for the products you test on trial offers, which you will be charged for entirely if you don't return the products before the return deadline.
Conclusion
The Click 4 Surveys website paints a very rosy picture of the business they are offering. Although nothing of what they are promising is impossible to reach, people will find it highly unlikely to achieve the income mentioned.
Filling out online surveys is not a way to get rich quickly or get rich at all. This is because you usually only earn a few dollars per survey, and more importantly, there is never an unlimited amount of surveys available to fill in. It is mainly a very easy way to earn some money online. Are you with all agencies? Then you quickly earn a few hundred dollars a year in cash and gifts. This is considerably different than the possible $3,500 per month as advertised on the website.
Unfortunately completing an online survey sounds better than it actually is. It's boring, you get poorly paid and sometimes you are also ripped off!
Do not want to be ripped off?
No, of course not, nobody does! So, make sure that you join an honest money-making program, like Wealthy Affiliates, which is probably the world's best internet business support platform.
Start your escape route here!
If you like to work from home, start your own internet business for the long term, have a one-week trial for free, then Wealthy Affiliates is the best way to go. Read all about this once-in-a-lifetime opportunity in my personal review here. The review contains the link to your one week for FREE!
Have experience with Click 4 Surveys, just let me know. Feel free to ask any questions or make a comment and I will respond within 24 hours.