Introduction
Despite the fact that we are working more and more efficiently, work pressure and stress are not decreasing. That is why we should better manage our energy and not our time.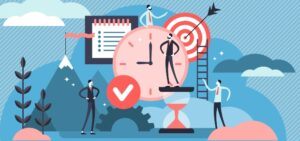 You are busy at work. Too busy. Your manager could suggest a time management course, so you learn to plan and prioritize. You read books about it and end the working day with an empty mailbox. Still, the to-do list is not getting any shorter. You worry, sleep badly, and become grumpy. Tension is imminent. What do you do when work-related stress and pressure are not getting less? Instead of managing your time, you are going to manage your energy.
Why don't you put your energy into your own business? Check out below to see how to do it.
The other way
There is a different way of doing things. Did your manager ever ask you: do you take good care of yourself?  Because that's what executives should frequently do, say many labor experts. At the turn of the century, one of them, a journalist, was feeling bad. In search of answers, he interviewed a sports psychologist. "I played tennis at the time. His tips had a hugely positive effect on my game," says a relieved expert. "That intrigued me. I wanted to translate his principles into everyday life and especially at work."
The method from top sports
The principles that he mentioned can be summarized as 'energy management': a method from the elite sport that helps athletes perform optimally – by creating a balance between physical work and rest, and with techniques to become mentally stronger and emotionally more resilient.
Energy is the most important resource for individuals and for organizations. "There is little point in wanting to do more in one day. After all, the amount of hours you have is fixed. "You can influence how much energy you have."  "By increasing your energy level and converting negative energy into positive energy, you can get more work done and deliver better quality in less time."
Suppose you had an argument with a colleague. You would like to go home, but you still have a deadline to meet. Then you can throw yourself into your task fanatically, but chances are that the quality of your work is affected by your anger and frustration. You're in 'survival mode': you keep going, burning yourself out. Restore your emotional energy first. Take ten minutes away and take a deep breath. Relax so that you can concentrate better afterward.

Tips for better energy management
Here are some tips for better energy management.
1. Get enough sleep. That keeps your emotions in balance and makes you more creative. Most people need 7-8 hours of sleep.
2. Work on your most important task first thing in the morning without distraction. In the morning you have more energy and better concentration.
3. Take a (short) break every hour and a half. Afterward, you will feel relaxed and energetic again.
4. Do one thing at a time. Multitasking takes a lot of energy. Whatever you do, give it your full attention, that also gives you more satisfaction.
5. Learn to recognize negative emotions in time. Often these are signals that you are in 'survival mode'. Rest and give yourself what you need.
6. Invest in working relationships. Ask for feedback, help others, and give compliments. Good working relationships give energy and ensure that you can turn to others.
7. Follow your passions. Which activities do you find most enjoyable and meaningful? Do more of that.
8. Create a 'rite of passage'. Do something for yourself after work or on the way home. Then focus on your private life with renewed energy.
The building blocks of energy management
Emotional energy is one of the four "building blocks" of energy management, along with physical, mental, and spiritual energy. Physical energy is the foundation – if you don't take good care of your body, you can't expect to function optimally. Sufficient sleep, healthy food, and exercise are important requirements. Emotional energy is about the quality of the energy: is it positive or negative? You can have a lot of energy, but when it's negative, it manifests itself in frustration or anger, which is counterproductive to your productivity.
Mental energy determines the extent to which you use your brain capacity and whether you can focus on the things that matter. It's the difference between really concentrated work and then being tired and satisfied, or being tired at the end of the day but not getting much done. Finally, spiritual energy is the will to expend energy. It's the feeling that you're doing something that's meaningful to you, and that gets you out of bed in the morning.
Live and work as a sprinter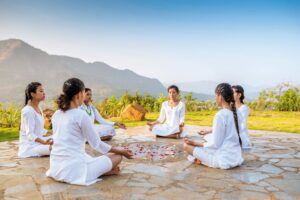 Taking regular rests is better in the long run than constantly fiddling with it; that applies to all four types of energy. Live and work like a sprinter, not a marathoner. Stress doesn't have to be a problem, as long as you recharge. Eating healthy, walking in nature, pursuing a hobby, exercising, and meeting friends are ways to refuel.
It is a misconception that you can only become exhausted by expending too much energy; that also happens if you use too little energy. In sports, you have the term 'undertraining': athletes who don't exert enough effort become sluggish and demotivated. The same can happen in other areas. If your intellect is not challenged, you lose mental energy. If you close yourself off from your own or someone else's feelings, you're missing out on emotional depth. And if you don't think about your values, your spiritual energy dwindles.

Meditation sessions during lunch
The importance of energy is also being discovered by companies and organizations. Since last year, a University has had a vitality program in which energy management is one of the four pillars. The offer consists of lectures, workshops, and sports and relaxation activities. The meditation sessions during lunch breaks, in particular, proved popular. They let you loosen up from work, after which you can continue with renewed energy.
Since their participation, employees are moving more, they no longer work in the evening or they sleep longer. Remarkably enough, the program also influences collaboration. The group feeling means that participants are better able to find each other for work matters. Vitality is a shared responsibility. Companies can facilitate it, but ultimately it is up to the employee to do something with it himself.

Chief energy officer
A company hired a training project on energy, which had a significant impact on store managers' workload. In order to better deal with this,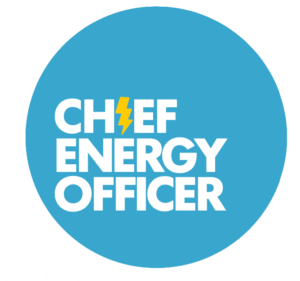 180 managers followed an energy management program. Compared to managers who did not follow the convention, after a year the participants were more motivated in their work and more satisfied with the organization. We start with managers because they determine the company culture. You cannot lead by example when you are tired, distracted, and unhappy.
He prefers that employees draw up a 'personal energy plan', which states how they best recharge and take care of themselves. Employees must also be held accountable for this. If you still send emails late at night or if you have a lot of vacation days leftover, your manager should be able to address this: are you taking good care of yourself and how can I help you with that? Every leader should also be a chief energy officer.
The way out
Of course, there is another way out and maybe the perfect way for you. It is going into affiliate marketing, owning a website, and becoming your own boss! Here is how this works.
More and more people have become entrepreneurs and still, more would like to become their own boss. There is an easy way to start your own business with the help of the internet and become your own boss. Anyone of us can do it, you just need to be told how.
The internet contains a ton of possibilities, yet you need to find the best, honest and scam-free options. I can help you in the right direction and point you to the best internet business support program right now. One of the most popular business models is affiliate marketing. I will explain to you in short how this works.
Affiliate Marketing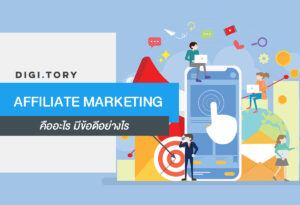 You will need to create a website and the program I will be proposing will take care of that. Then you will choose your website niche (a topic you are going to write about). There are millions of niches, but you should pick your topic from one of your hobbies, passions, or interests.
As soon as you have that, you can start building out your website with articles relevant to your niche and with the aim to help people. Subsequently, people will begin visiting your website and as you build further, you can start promoting products relevant to your niche.
You will find these products on the net with various merchants and you will look for the ones with affiliate programs. You apply for their program and as soon as accepted, they will give a link to their products for you to be promoted. Your audience will then be directed to the merchant's website through the link on your site and when sold, you will receive the commission. No need to buy, store or deliver anything! The investment for this program will be minimal.
Here is the program I recommend as number 1.
Wealthy Affiliate (WA)
Established in 2005 by two Canadian entrepreneurs this unique program has been growing ever since to become the most popular of its kind. Low investment, the best training, and an enormously strong and helpful community have attracted many newbies as well as professionals. But there are so many features that make them great.
Being a member myself since 2014, I have prepared a full review of the ins and outs of this world-class program. You can access this review by clicking here. The review also contains a link with which you can become a member for one week for Free, without any commitments whatsoever. In this way, you can experience the system firsthand.