Introduction
Are you envious of your boss and all his power? You have been with a company for a long time, have done well, are quite experienced, but have no say in the decision-making process?  Surely, you would like to have more

influence within your company. The minimum is that the management listens to you and maybe a little bit less to your colleagues. But how do you get that power? Who should you contact and in which way?
You can be more powerful than you ever thought.
Step-by-step plans
Here are two step-by-step plans, which you can follow in order to get more power in the workplace. Surprise yourself, as you could be more powerful than you think, even on the work floor.
And by the way, if you do not like all that power play and participating in these games, then for you specifically I am giving a brilliant solution as a way out of the corporate jungle. You will find it under 'how to make money on the side' below.
What is power really?
In general, power in this context is the capacity or ability to direct or influence the behavior of others or the course of events. Or as many psychologists and management consultants have expressed: it is the power to determine the outcome of an action. It often causes negative feelings, but the thing is we all use it regularly.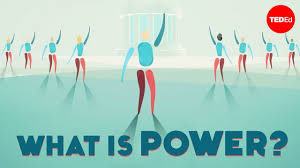 Power from outside?
Some people believe power comes from outside. They believe power is handed to a person by someone else. They see power as a position or title, which comes with authority and control, and a belief in the form of supremacy over others.
Real power from oneself
Others believe that real power comes from the person itself and you are borne that way. They claim that power is the ability of each individual to cultivate by themselves. Real power is enhanced within a person simply by the choices they make, the actions they take, and the thoughts they create.
Each one of us has power!
For the purpose of this article, I would like to designate power a little bit differently. I have a firm belief that power rests in each one of us. It doesn't matter what place you have in your organization. What really matters is that this power is available to every one of us, notwithstanding your position or title. In light of this, here are the two step-by-step plans for you to gain more power.
Here is the first one
Step 1: Self-analysis 
The first step you have to take is to ask yourself: how do I actually relate to
power? What I can recommend you do is: make a biography about power. The first place where you have anything to do with power is your family of origin. Do you know that Woody Allen film in which he is asked who is the boss at home?
To which he says: "If mom and dad agree, daddy is the boss and otherwise mom." And so you have to deal with power in school, work and in a country. Some people are angry with the power, moving away from it. If you analyze what you have with power, then the concept becomes neutral and you can continue, just as you think about the weather. 
Step 2: analyze the power around you 
After that you have to make a good analysis of the power around you, see how the strings are pulled and by whom. Sometimes the power lies with a director, but sometimes, believe it or not, with a certain colleague. Three forms of power can be distinguished: power 1.0 instinctive power, coming to the monkey rock as quickly as possible, power 2.0 the power of the rules, and power 3.0 the values ​​being central there. You should take a good look at which forms of power appeal to you. That helps you to gain insight into your environment. 
Step 3: make power negotiable 
The most important lesson according to David is the question: are you able to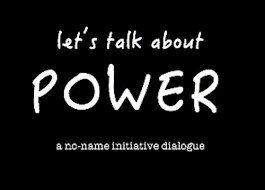 make power negotiable? Power is just like sex: we don't like to talk about it, but it is very important in our lives and it helps to talk about it. You don't have to say that literally in the category "I want more power," but you can ask "Shall we talk about power? You must not have more power than the role you have. You have to use power for serving purposes, but the problem is that power is addictive. 
In this way gaining power is about 90 percent self-understanding and behavior is only decisive for 10 percent. So it is mainly about understanding the situation and acting accordingly.
Now the second one
And here is another plan about how you can influence people. This is also a step-by-step plan to look for that extra bit of power. 
The first step is – and with that, it follows the number one's focus on self-analysis – is to know exactly how you are put together. That you know where your pitfalls are when it comes to power. Are you someone who likes to have power or not?
A second step according to this philosophy is to have a good idea of ​​what you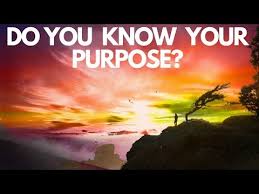 want to achieve. You cannot gain influence or exercise power without a goal. It can never be a goal in itself to have power. 
The third rule: think big, start small and act intelligently. You may think big, but it is important to keep the authenticity if you go this way. Show what your ambition is and ask many questions, for example. It is important to be nice that you are interested in others. But with the charities in mind. People who are nice and know what they want to win the competition.
Conclusion 
Make a good analysis, think of what you want, talk about power relations, and then act very purposefully while remaining authentic. That is pretty much the advice for people with the ambition to exercise (a little more) power. Two aspects are important: try to enjoy the political game that you have to play in order to achieve your goals and keep an eye on who the people with real power are within an organization. Then you can come a long way, but it has to fit with your personality. 
If you have gone through such a process already, what were your experiences?
My final thoughts
It is easy to say to enjoy playing the political game necessary to achieve your goals, but like me, not every person is geared up for corporate politics, let alone to playing that game. In fact, many employees are sick and tired of either their boss, colleagues, and company or even all three. Then what to do?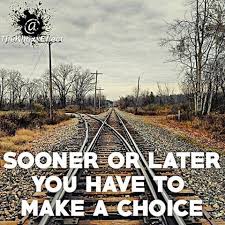 Leave the job
In case you do not go along with your boss, you can always choose another job with the same company or another one. Same in the situation with annoying colleagues. But what if you encounter the same issues over and over again? Then, welcome to the club, as there are a lot of people in the same position. For all of you, I would suggest you try something completely new and solve all of your corporate problems at the same time: become your own boss! You are going to use the internet to do so, working from home as well. And because you can work at your own pace, you can start this next to your work.
How to earn money on the side?
Only by yourself, you would find it hard to survive or even start a business on the internet. Most of us are quite illiterate online, but with the right help, everybody can become successful! What do you do when opportunity knocks on the door?
Affiliate Marketing
Here's the deal: with the aid of the world's best platform supporting internet businesses, you will train to be an Affiliate Marketer, having your own website(s), 100% scam free and at a very reasonable price. As an affiliate, you will promote products from merchants on the internet, without needing to buy anything and not holding stock. The products you will be promoting will be of your own choosing, resulting from one or more of your hobbies, passions, and interests. What better than making your hobby your job?
Take action here!
I have been part of this unique and life-changing program since 2014 and since then learned all the ropes. So can you! In case you have become interested: I have described the whole process of this program, introduced in 2005, and how it works in my personal review which you can access here.
I will be pleased to answer any questions and will do so within 24 hours after being posed in the comment box below.