Short review
Name: Crazy Cash Club
Website: crazycashclub.com
Owners: Martin Morse and Roger McIntyre
Cost: Membership free, buying 4 products mandatory
Rating: 0/100
Introduction
Hello and welcome to my review of the crazy cash club (CCC). For one reason or another I was attracted to this name like a magnet and got very curious to know what is behind this playful label. I have never signed up with this program, thus base my review on their website contents and some reviews I researched. So, if you read on I will explain my rating, who they are, what they do. I will give you a better recommendation for a money making program in the end. 
What is the Crazy Cash Club?
The CCC is an internet money making system in MLM/pyramid style that is promising you the world, which probably means that all the money goes their
way and not to you. The membership fee is zero (which is a nothing burger as this will get you nil), but in order to make any money yourself, you will need to buy their four programs, some of which are very costly and it is unclear whether their product has any added value for you.
Small money
They claim, however, that it is only a small payment. Stressed in the terms and conditions is that members are required to join all of the first 4 programs. After joining the first 4 programs members may choose to join or not to join future programs. There will be no refunds as stated, nor have I seen any payback guarantee.
Their website
It starts off with some big slogans in capital letters that immediately grab your attention. They are about earning money your first day, earning tens of thousands of dollars your very first day (if true this would indeed be crazy cash) and then, as if they realize how completely idiotic this sounds, they tone it down to only guaranteed earnings on your first day. 
By just seeing this intro I already know that this will be one of these sites, where people are going to try to take advantage of you. Only these guys are not very professional about it, to say the least. If this had any truth in it, then everybody would be a member already and all factories would be empty.
The video
They welcome you to the best money making platform in the world, the most important thing being a basic member and making commissions on your first day. You can also become a VIP member and get access to the best training on how to make money online. They want you to believe that the only thing you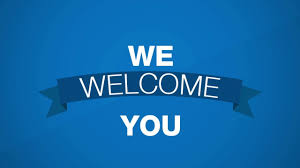 need to be able to do is copy and paste and then enlist new people into the program, for which you get paid a commission. It is their free lead system that will get people to sign-up with you.
Hands on people
They want people who are hands on, who will actually do something and not hands out, who just hold up their hands and say give me the money. I wonder how they will distinguish between the two, but it is simple and ingenious as shown in the next paragraph.
The two memberships
Basic membership is a one time fee of $10, but you will get it back on the first day, because after you pay you are immediately designed as a doer! Ain't that nice. The next step is that you will be sponsoring 5 new members, with $5 each, but no sweat, because you will get $10 from them. All five new members will have to add five more and so on and you will be collecting $5 dollars each. He goes on to show us a case where you could possibly make $19K on your first day. Looks like a pyramid scheme to me.
VIP membership will cost you a one time fee of $200 and now you will be getting a 100% matching bonus on every addition of people. You are supposed to pay the $200 from your earnings in the basic membership. In the same scenario as above, they demonstrate, you could be making 20 million dollars over the same period.
Every Thursday they will have free training and once a year there is a get together on some sunny island somewhere and everybody has to attend. If not you will loose your membership.
Is it really that easy?
In order to qualify for these commissions you will have to purchase their
products, none of which are particularly useful. The first four are related to the basic membership.
Video Grabber custom made for you, $117, there is a cheaper version
Perpetual Advertising plus, $397.00
20,00 Laser Targeted Visitors, $54.00 
5,000 Laser Targeted Visitors, $17.00
VIP Elite Package The Whole Thing, $497.00 This will buy you into the VIP membership
During watching the video, I was looking for the catch and did not find it, as these products were never mentioned. How convenient for the CCC guys. I guess this is the way they make their money, forcing you to buy these products for hundreds of your dollars.
Terms and conditions
Do they they have an earnings disclaimer? Yes of course they do, the standard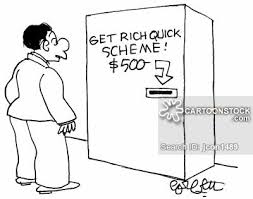 clause I see in many of these schemes. So, firstly they promise your earnings to be in between $19k and 20 million within perhaps a year and subsequently tell you that of course nothing is guaranteed. What do you believe?
Take it or leave it
Here is another beauty. Before using this website, you need to study these terms and if you do not agree, say bye-bye. If you used the website already, just discontinue. So, in other words, this is a take it or leave it proposal. No discussion possible, which is in total disregard of prospective members.
Final thoughts
I must say it has taken me quite some time to discover the ins and outs of this CCC. Their website homepage poses as a front, promising you overnight riches beyond believe, by investing nothing. By signing-up you will start earning immediately and in huge amounts. The video is in line with this and leans mainly on emphasizing the money that could be earned, not how and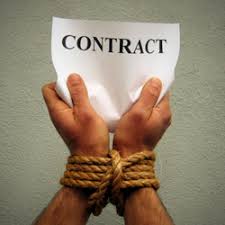 certainly not in terms of cost involved.
They want you
It is completely directed at getting you in their program and then forcing you to buy their products before you get any access to their get-rich-quick-scheme.
You are expected to accept all of their terms and conditions, even when they are utterly one-sided. Sign-up and you are tying your hands to all their vagaries.
My conclusion of all this is that I have no faith whatsoever in this program and would advice all of you to stay far away from this opportunity.
My recommendation number 1
I have always wanted to be a professional internet operator, but knew I had to find the right support program. Late 2014 I found it in Wealthy Affiliate (WA) and I have been a member since. Want a website in minutes, hosted and protected as well, want to learn writing about topics close to you and make money, want the best training and support at a reasonable price? WA, established in 2005, has it all. If you want a very good chance at becoming your own boss, having your own business and work from our home, then this unique opportunity might be for you.
Change your life here!
You can read all details of this world class program in my full review by clicking here. The review has a link to WA and by clicking that, you can become a member for one week for absolutely FREE and experience the community yourself. In case you have any questions, please use the comment box and I will respond within 24 hours. Thanks for your attention.