Introduction
Here is an interesting and challenging thought for you. Do you want to be good at everything, or do you want to get better at what you can do well? You would maybe think these questions are a bit similar, however, that could not be further from the truth.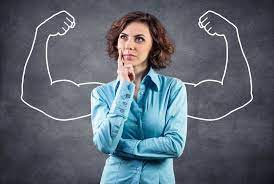 Just to answer the question. Of course, it should be the latter that should be pursued. You should find out what your strengths are and explore how you can develop them within your team. Because having ambition without insight into your strengths is like driving a car without a steering wheel. You could throw your ambitions down the toilet!
Do you want to become an internet entrepreneur? Then check out the end of this article and find a life-changing opportunity.
Leverage your strength
Research by American consultants shows that only 30 percent of employees get the chance to develop in the area they are best at. A small percentage. And you're six times less likely to feel committed to your job if you can't leverage your strengths.
In that case, there is a chance that you are:
Having more negative conversations with colleagues about all kinds of topics, work-related and private

Treating customers worse: they will see your annoyed face and become stubborn themselves

Less productive: you're taking no real interest in what you are doing, so you will never do it to the fullest

Having less positive and creative moments: you will be in a negative spiral, going from bad to worse

More likely to miss out on work possibilities: your attention span is less and your alertness will be down

Reluctantly going to work: you are losing your interests and finding nothing exciting anymore
So, better work on yourself
The secret of developing yourself is that you continue to build on who you already are. The aim is not to become everything you want, but to become better at what you are already good at. Because it's much more fun to be able to work based on your strengths. Think about what you are really good at. What happens to you if you can use that characteristic at work?
You may have had to deal with a job applicant or colleague who took short steps. Does that say something about the ambition of that applicant or colleague and does that make the loyal employee who has worked for the same organization for twenty years less ambitious?
And what is ambition anyway?
Here is the normal and generally accepted definition of ambition: striving to get a better position.
The word ambition often has a negative connotation. As if the ambitious one wants to get a better position at all costs. A new definition of ambition seems to be in order. It's more than just wanting to move up the ranks; it is doing what you are already good at and wanting to get better at.
Someone who has taken short steps, but has continuously used his or her strengths and knows what he wants, can be of great value to an organization. Certainly with regard to the employee who actually does not know what he is good at, which way he wants to go, and what his positive contribution is.
Working on your strengths
Working based on your strengths allows you to grow. You become (even) better at your work, the approach of the traditional assessment interview is much more positive, you are more productive and work with more energy. You will be happy or even eager to go to work on a daily basis. You will be treating everybody with pleasantness, including bosses, colleagues and certainly and most importantly the customers. You will be more alert to opportunities and see other possibilities coming. This is how you develop your strengths:
1. Familiarize yourself with your new or even current position 
Investigate what you can influence and map the circle of involvement and your circle of influence. And more importantly, what sets the two apart and why. This allows you to make a concrete plan and create clarity in what you want to learn every week. This way you focus mainly on what you have achieved that week and less on what you still have to learn. The result is that you feel more competent in your new job faster and experience less pressure. Think of it like this: you can't know everything in a few weeks.
2. Check with your colleagues who fulfills which role in the team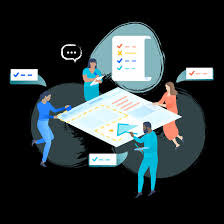 Schedule separate online meetings to get acquainted or take a walk with a colleague who lives nearby. Admittedly, an organized acquaintance is less spontaneous and therefore may feel like a mandatory number. But once you've overcome that hurdle and you take the time to get to know them, it helps to feel connected with your colleagues and that motivates.
3. Decide which role you want to fulfill and why
After all, you have a position in which you have many different roles on a daily basis: planner, connector, information manager, advisor, quality controller, relationship manager, director, and budget holder. How nice would it be if you made all the roles you can fulfill, visible? The more roles, the more attractive you are to an organization. So make your capital visible and offer your organization the opportunity to use your talents.
4. Indicate on which points you want to develop even more
You can now start creating a plan for personal growth and development. What paths should you take to achieve your goals? What role does our team play in this? Map out your path and make it a nice plan that suits you well. Are you going to apply for a new assignment? This way you always keep working towards your work goals and stick to job satisfaction. 
5. Regularly evaluate whether you can still work on your strengths
Choose a situation and look back, ask yourself open questions, postpone quick judgments on yourself and do it methodically.
6. Map out a career path for yourself
And also make choices during your career: find out who you are and what your strong points are as well as your lifestyle. Discover your abilities and any weak points. What direction do you want to take, which areas, and which job types? At what point in time do you want to achieve this? Evaluate from time to time and adjust where necessary.
7. Think about what makes you very happy and why this is so
When people think about the demand for a good experience at work, their stories fall into two categories. Or they are talking about doing a good job, achieving good results, or making a positive difference to others. This includes things like being able to creatively solve a difficult problem, completing projects, or getting positive feedback from a customer.

Final thoughts
Ultimately, you work to make yourself happy and do what you love. A gap on your resume, a few short steps, or saying goodbye to a job that you don't like is not a problem at all if you can make it clear that you know where you want to drive and how. With two hands on the wheel!
What if you find out that you want to become your own boss? But do not know how to do that. Here is what I propose you will start doing.
Become your own boss!
Manage your business in your own time and be your own boss. All of you have the opportunity to become an affiliate marketer on the internet, which offers a ton of possibilities. Furthermore, you do not want to be scammed and you want value for your money. I would like to point you in the right and perfectly achievable direction.
Since late 2014, I have been a member of probably the world's best internet business support program there is nowadays. I have also prepared a full review of how this unique program works, its pros and cons, the excellent 24/7 support, and very professional training. So, if you are interested in a life-changing opportunity, then you can click here in order to access my full review.
The review also contains a link, with which you will be able to become a member for one full week for completely free. No commitments at all. Go premium within this week and you pay only $19 for your first month. Dare trying and good luck!