Introduction
As I am a Dutchman, I would like to address the amazing results of a questionnaire recently held about the Corona crisis in the Netherlands. I do this as surely these issues will be representative of many other parts of the world. So, please read on and learn about this surprising information.
More than half of the Dutch people feel stressed during the second lockdown and 38 percent experience this more than during the first. Almost half of the respondents indicate that the hopelessness of the corona situation is the biggest culprit for this. The lack of social contacts, few ways to relax, work pressure, and worries about our jobs and income break us down.
See also my very popular working-from-home suggestion at the end of this article, that might be a life-changing option for many of you!
Vaccinations started
The big vaccinations may have started, but it has now become clear that we are far from getting rid of the corona. Those who can work at home, children are not allowed to go to school, restaurants, cinemas and non-crucial shops remain closed and after nine o'clock in the evening, you are no longer allowed to go out on the street. That this destroys many people is shown by the representative survey of more than 1,000 respondents that a famous Dutch professional magazine called Intermediair conducted at the beginning of this year 2021.
Some survey results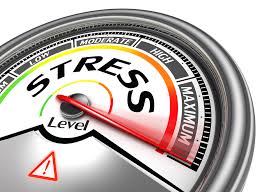 Some 52 percent of respondents experienced a lot of stress during the second lockdown. On a scale from 1 to 10, more than half give the stress level a 6 or higher. This percentage is higher among 25 to 44-year-olds than among 45 to 65-year-olds. And where we already found the first lockdown stressful, 38 percent now experience this even more.
It is quite conceivable that we now experience more stress than at the start of the corona crisis. In the first period, everything was still exciting and new. You started working on it together. Everyone also hoped it would be more ephemeral. There was a feeling that we have to go through this for a while, then there will be a vaccine and we can go on holiday again. We have also done the latter, resulting in a second wave. Corona came back, but harder and worse. 
Disillusioned
In short, we have become disillusioned. The arrival of the vaccine took longer than hoped, the vaccination as well and there are now British, South African, and Brazilian variants that are rampant. People now think: it is all a lot of hassle. We have done our best, dutifully followed all kinds of measures, and are not being rewarded for them. In fact, it will only get worse. 
The hopelessness of the situation is therefore the greatest stress factor for most (49 percent indicate this). Furthermore, social isolation (46 percent) and no ways to relax (44 percent) are often mentioned. In addition, there is the fear of getting sick, losing loved ones, and all kinds of worries about work. 36 percent of parents with children living at home indicate that the combination of work and care results in less happiness at work.
Employers change attitude
Where employers previously understood the situation, this is now also declining, according to the research results. And that also makes sense. It's also starting to break them up. The misery continues for employers as well. Many companies are struggling to keep their heads above water. They want to return to normal and preferably as soon as possible. In the beginning, the attitude was: we take it easy. Now it is more: employees just have to do their job. They can't keep petting everyone on their backs. 

Burnout figures
Still, the high degree of stress among many Dutch people is something that worries some people. The burnout rates are already high (in 2017, 15 percent of women and 9 percent of men indicated that they had ever interrupted work due to burnout complaints) and this could take an even greater flight due to corona. 28 percent of the respondents who give the stress level a 6 or higher approached someone (for example a general practitioner, psychologist, company doctor, or employer) to discuss this. You can say: the situation will pass, we will be vaccinated and then we can go on vacation again. But the people who feel stressed do have a serious problem. The fact that more than a quarter also spoke to an expert says something about the seriousness of the complaints. 
Happiness at work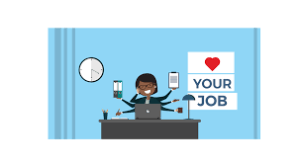 Job satisfaction also decreased during the second lockdown compared to the first: on average, there was a score of 6.7. 25 percent indicate that they now experience less job satisfaction than during the first lockdown; 12 percent actually enjoy their work more. The latter group is interesting. So there are also people who have more job satisfaction. Because the activities have changed or because they find fewer social contacts a relief. And also remember: masses of people are bullied at work. If you can then do your work from home, that's great. 
Pressure is up
One third now thinks the work pressure is higher than during the first lockdown and therefore experiences less job satisfaction. A third of the respondents who experience less happiness at work indicates that this is because the workload has increased. Worries about the job (22 percent) and less understanding of the employer (20 percent) are also frequently mentioned reasons.
On the upside
We have, however, undergone a development compared to the first lockdown: a fifth of the workers think that the cooperation with colleagues is now more smooth and we are also generally satisfied with the employer: he receives an average score of 7.2. 
How are things in your country? Let us know in the comment section below.
Less trust
Yet 7 percent of the respondents now trust the employer less than during the first lockdown. Not so strange. Many companies are not doing well. There may be some redundancies and that creates uncertainty. Are you the one who flies out or your colleague? All these kinds of things diminish confidence in your boss. 
I would like to make a unique suggestion to the latter group of people, the ones not sure about their jobs. Find an escape route and start working for yourself. I am going to help you do just that. How? Through the internet with its immense possibilities.
Internet marketer
Maybe you have already been searching the net for earning money on the side, but are scared for all the scammers out there. I have been very wary myself at the time and have studied a lot of programs or even reviewed them. You can find those elsewhere on this site.
Eventually, I got lucky and joined a life-changing program in late October 2014 that already existed since 2005. It is specially designed to help people become successful as internet marketers like me and possibly you. Every one of us can become successful with this system and many did. How does it work?
Wealthy Affiliate (WA)
You will start to operate your own website, which is already pre-designed by the system. Then you are going to build out your site by adding content. Your writing should be helping other people and be based on your own experiences in one of your hobbies, passions, and interests. That way, you will be happy to write about it all the time. As your site content grows, you will have more visitors. You will be going to promote products relevant to your niche topic. You will go to a merchant's website, become its affiliate, get a link from your site to theirs and when an item is sold, you will receive a commission. This in short is affiliate marketing. The program and its community of members that will help you are called WA.
Most popular program
Why is this program so popular? Maybe because you do not need to invest in buying products, store them, and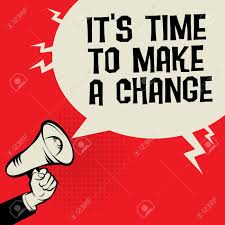 deliver them? Probably. But mainly, because so many people achieve success! I have further described the ins and outs of WA in a full review, which you can access by clicking here.
My review also contains a link with which you can become a member for one full week for completely FREE, with no commitments, so that you can experience this unique opportunity firsthand. If you still have more questions then feel free to contact me through the comment section and I will respond within 24 hours.