Introduction
In general, employees seem to prefer enthusiastic bosses. Bosses with a great sense of empathy and a good listening ear. Or those who let go of the reins every now and then for a thriving company. "Soft" attributes such as listening, support, enthusiasm and empathy among managers are generally most appreciated. Moreover, when employees are asked what characteristics their ideal boss should have, these things invariably come up.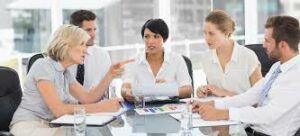 On the other hand: is ruling with a strict hand still functional in today's business world?  That could be as, in practice, it appears that leaders who act a bit harshly at times could be more effective than leaders who do not. So, are there any advantages to working for a strict boss? Read more and see for yourself.
Tired of working for any boss? Check out the life-changing opportunity at the end of this article!

Intimidating management style
Here are the surprising results of a survey done recently. Research from the UK Institute of Leadership & Management of 1,500 managers shows that leaders who are not afraid to act firmly achieve the best results and are also more appreciated by their staff. In addition, qualities such as perseverance and being demanding are perceived as more important than communication skills or enthusiasm.
They even found serious evidence that employees work harder when an intimidating management style is used. Its conclusion: employees enjoy strict management, it makes them work harder. A strict boss, not so bad after all?
The first who can say something about this is a former Commander of the Armed Forces. At the age of 35, he directed a company of 125 men and if it is strict anywhere, it is in the army. Or not?
Consistency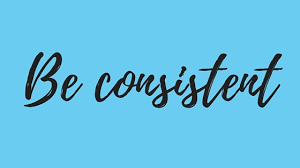 'Most certainly not,' he says. And this is because most people will associate sternly or strictly with cold, numb, and authoritarian. But be aware that it is also consistent, fair and clear. You really benefit from the latter and I can agree with that. The military can be very democratic. Everyone can have a say, but you do not always have a say. It is our belief that you shouldn't always delegate and thus run away from your own responsibility. And you will certainly need people to follow orders in the armed forces, so you better find out what is the best way of achieving that. After all, it could be a matter of life and death.
Predictability
A psychologist researched intractable leadership. According to him, a leader who behaves predictably in a relational field works very well, especially for companies employing professionals. 'And an obscure, predictable boss ensures less absenteeism among his employees.' This became apparent during his research from figures from various companies over a period of seven years. "Apparently a good relationship with your boss reduces frustration and increases motivation."
And can you learn to be such a manager? 'During the research, I asked myself the question: is it more skill or is it a personality issue?' And it is to a large extent that second. That does not mean that it cannot be fine-tuned at all, but the basis must be in order. '
Be strict with yourself
Mark Blaisse wrote the book 'Boss above Boss'. He portrayed great leaders. 'Being a strict leader only makes sense if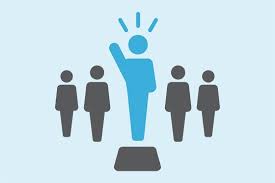 it provides clarity. 'And you also have to be able to make strict agreements with yourself. In addition, being strict without a little empathy doesn't work. It must be a combination of reward and punishment. Also important: don't play a role, get to know yourself well and be sincere in what you tell your staff. ' A bit like in the armed forces I think.
It is ok to be harsh with your employees, but you need to be honest and just to them. In this way, employees will know what to expect from management and will appreciate it at the same time.
Disadvantages of strict bosses
Here is the other side of the coin. Bosses often make the mistake of burdening employees with many tasks and tight deadlines. This creates a performance-oriented work environment with stressed staff as a result. It has become clear that more and more studies show that a too-strict approach is detrimental to the productivity of employees. On the other hand, a positive work climate, headed by a relaxed and empathetic boss, leads to motivated and satisfied employees who automatically perform better.

Poor health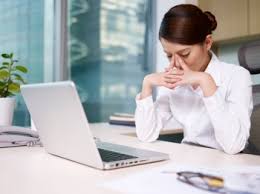 This is what can happen with a strict boss at the head of a company. As a result, employees will be sick more quickly and more often. This is substantiated on the basis of an American study conducted at Harvard Business School and Stanford University. The study shows that people with stressful jobs run a higher risk of dying prematurely. A Swedish study at the Karolinska Institute, on the other hand, shows that the heart complaints of more than three thousand Europeans can be linked to the bad management of a boss.

Laid off
A third consequence of too strict an approach is that employees drop out emotionally. This is underlined by figures from research firm Gallup, which is active all over the world. In other words, if the boss creates too much stress or anxiety, the employees become less engaged and their productivity decreases. Their relationship with the job has been disrupted and they make about 60 percent more mistakes than employees who are happy. According to this research, the dissatisfaction eventually results in a dismissal. It was revealed that the number of spontaneous redundancies increased by about 50 percent in a toxic work environment.
Conclusion
I think that working for a particular boss and feeling happy about it, is purely up to the individual employee. Some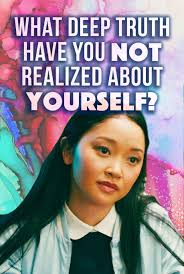 of us work best with coaching leadership and there are others who will thrive in a more strict environment. So, it is up to each one of us to discover the real you and the best working circumstances for ourselves. Do this exercise and become happy at work.
You might even find out that you really do not like bosses or annoying colleagues or the company/jobs that you have been in. In that case, I can point you in the right direction: you are ready to start on your own!
Perfect way-out
How are you going to do that? You might have ideas of all the paperwork to start a company or the investments that would be necessary and a thousand other things. They do not matter anymore when you start your own internet business and the possibilities are endless. There is something for everybody and you can be successful with the right program and the right support. And of course, you do not want to lose any money on the scams out there. This is why I am directing you to the world's best internet business support program and the most popular one also.
Wealthy Affiliate
How would you feel when you would have your own website(s), writing about one of your passions, at the same time helping a lot of people out there? One of my passions is wine and I find pleasure in writing about my favorite white wines, selling them to people interested. By building out your site with content, you will be able to attract an audience of like-minded people needing some help. Then you start writing product reviews of items relevant to your site (in my case wine). The merchants will give you a link of the product to their website and when sold, you will receive commissions. This is affiliate marketing in a nutshell.
Life-changing opportunity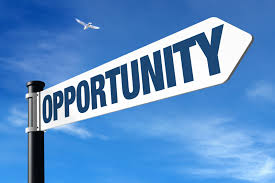 For many of us, including myself, this had been a life-changing opportunity and I have been with this program since late 2014. Established in 2005, the program has grown ever since. I have prepared and published my personal review of this unique option, so you can learn how they work, train you and give you the tools to become a successful marketer. You can access it by clicking here.
The review also contains a link with which you can become a member for one week for completely free, with no commitments at all. You then have the possibility to experience this system firsthand and familiarize yourself with the excellent community, always ready to help you.