Introduction
Here is to all laid-off workers, especially the Keystone pipeline construction workers: Guys, I feel for you and your families, as I have been laid-off a couple of times myself. I dearly want to help you find a new way (through the internet) of making money for yourself, on the side or full time.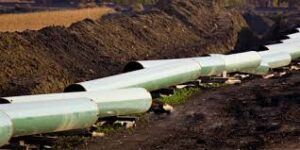 A little bit about myself. Some years ago I got laid-off myself very unexpectedly and was 57 years old, married with two sons, one 6 years old and the other 8 years old. Yes, I married a little late, but not too late.
So, there I was, left without a job and little chance of landing another one, but with financial obligations to my family. Oh, I started applying immediately but received little to no response. The "best" I got was that they had received my application and would contact me if I would be shortlisted. Of course, this was the last I ever heard.
Searching the internet
Whilst I was still applying I started searching the internet for opportunities to make extra money on the side. To my amazement there were a ton of offers, one more promising than the other, becoming rich virtually overnight, done for your sites, and many more. 
Being as experienced as I was and not totally desperate yet, I studied all these "perfect" opportunities and soon found out that most of them made mistakes, were flawed, full of misinformation, or just plain scams. There are a lot of scammers out there ready to loosen or lighten your pockets. Scrupulous criminals who are just out to take your money. And I will tell you right now, there is not a chance in hell to get your money back.
Watch these scams!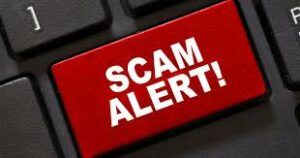 This means that you have to make your decisions very carefully. I have one golden rule and maybe you know it too: if it sounds too good to be true, it usually isn't. By all means, look at the immense number of options the internet offers, but do so smartly.
One sure way of finding out if a program is legit is to read the various reviews that are out there. There are many internet professionals who will help you and I have personally reviewed a lot of these programs. You can see one perfect example by clicking here.
How did I fare?
At age 57 I wasn't made redundant for the first time in my life, it had happened to me before. When you are single, the problems might be somewhat controllable, but with dependents, it becomes a whole different ball game. What I was looking for was a steady income on the side, something I could do besides a job and build on. Making my dependency on a job less and less, until I could quit.
Late 2014 (age 59) I was fortunate enough to come across what I call the mother of all internet business support programs, the world's most popular and successful one. It teaches you how to become a full-time internet entrepreneur, and you can do so at your own pace. To make a long story short, I became a member and have never looked back.
The program
The beauty of this unique opportunity is that everybody can join and become a successful affiliate marketer in time. You join, commence training, and within a couple of hours you can have your own website. You choose your topic based on your passions, interests, and or hobbies and start writing content about the one chosen with the aim to help other people. As your content grows, the number of people clicking on your site will increase, your customer base will grow and you will be ready to do business.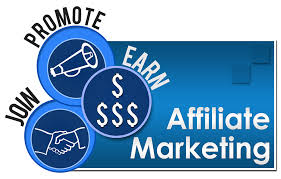 You will start promoting products from companies relevant to your topic (niche). That company will give you a link to that product on their site. Once your customer is interested in the product, he will go to the merchant's website to look at the product and maybe buy.
As soon as that happens, you will receive a commission. You will act as an affiliate to that company and don't need to buy, hold stock or deliver. This is in short affiliate marketing. The name of this program? Let me introduce you to:
Wealthy Affiliate (WA)
 Two Canadians in Vancouver launched this program in 2005 and it has grown ever since. At the end of last year, 2020 they had over 2 million members, who enjoy the fruits of their awesome ideas. This is not a program for overnight riches or becoming an instant millionaire and they do not promise you that either. Instead, it needs commitment, hard work, and persistence, as in all newly started businesses.
But you can work from home and become your own boss, thus setting your own schedules and own free time. Sounds like a good idea? Here are some more characteristics of this life-changing system.
Your website
If you would think that you do not know how to design a website, then you are the same as me. However, the system offers you a range of website themes to choose from and they are already pre-designed. You may have heard of WordPress, with which we work.
As a matter of fact, the first you could do is access such a theme, give it a name and you have a website already. Now you need to start building it up. Just follow the training modules and this will happen automatically.
Training
If you become a starter member, you can immediately start with the first 10 lessons of the training. They will be conducted in the form of easy-to-follow videos given by one of the owners. You pick the videos only when you have time, as they are in the system already.
You will have access to the community (the other members), to chat and ask questions, which will be replied to within 24 hours at the latest, but mostly much sooner than that. Apart from this basic training, there are weekly sessions of one hour by one of the top specialists in the business.
Then there is a variety of training modules on all topics relevant to the affiliate business, which as a member you will have free access to.
Search Engine Optimization (SEO)
As you are training and gradually adding more content to your site, you would like to do so in the best way possible and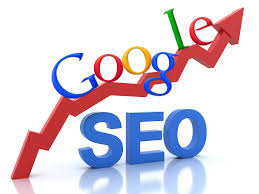 to rank high in the search machines (like Google). They have put forward stringent guidelines on this ranking and this will be part of the training. Even better than that, WA will give you a basic package in their system, so that a lot of SEO requirements are already met.
I personally think that this is one of the most important features as, without ranking, you will not be able to attract enough customers and thus monetize your business.
Top of the Iceberg
I realize that you will still have a ton of questions and I have given you the top of the iceberg so far. During recent years I have prepared a full review of the Wealthy Affiliate program and if further interested, you can access it by clicking here. The review will answer your questions about the cost, how it works, what you will do, testimonials, and more.
In fact, my review contains a link with which you can become a member for one full week for completely FREE. Without any commitment, you will be able to experience this program and its wonderful community firsthand.
Final thoughts
So, here we are, this is what I wanted to tell you and make you people aware of. The world did not stop, there always are lots of possibilities and opportunities out there. You only need to see them and then pick the one that suits you best. But, oh boy, this one worked for me and I feel so fortunate to be a member of this community.
You can also be, your new future might be just a few clicks away!