Short summary
Name: Work at Home Edu
Website: http://wahedu.net
Price: A one-time fee of $97
Money-back guarantee: Yes, but only during the first two months
Rating: 0/100
Introduction
Everybody wants to make legit money on the internet, nobody wants to be scammed. In my series of scam alerts, I am going to warn you against joining wahedu. I will give you some general information on this training, then indicate where they are misleading you and then expose their scandalous contract. Also, take a look at the pros and cons of this scheme. It all leads to an inescapable conclusion, as you can see by the rating above.
What is wahedu?

Wahedu is an online 'training course' for "work from home" that will provide you with a complete training program that teaches you how to succeed in your online business. On its home page, it officiates itself as the "Net's top educational program". It claims that you can do so with only 60 minutes per day to spare, no experience or skills needed.
What does it teach?
Its home page mentions that wahedu is teaching the following topics:
The basics of an internet business

How to research profitable markets online

How to plan an online marketing campaign

More advanced techniques and common practices of a successful eBusiness owner/Internet marketer

Marketing and traffic generation techniques. We have several videos showing members how to generate traffic to their online business
How to get started?
You will need to become a member by filling out a certification enrollment form. Before clicking the get started button it warns you that there is a one-time fee of $97 and that you will never be re-billed. Once you are on the enrollment page, it mentions this fee again, but adds that it is for three months of full access only!
They will request you to fill out the following data which are obligatory:
First and Last Name, Full billing Address, Phone Number, Email Address and Full Credit Card details.
How do they operate?
As a Member, you will gain access to an online member's area containing over 100 HD Videos that teach the most important facets and techniques used in this business to make a profit. You may have seen the details on their site; yet, Work At Home Edu never quite explains what it is you're being taught in their WAH course.
How are you being misled?
The one-time fee of $97 is valid for three months only. What happens after this period has not been mentioned. It is also unclear whether you will qualify for anything after these three months.
The money-back-guarantee really is a 60-day policy with restrictions. The policy says you will only get a refund if you
followed the course to the letter.
They tell you to hurry as there are only limited training spots available. Haha!
You will be liable to an endless number of persuasive sales calls to get you to needlessly spend thousands more on worthless "business coaching" they will try to charge thousands for. How annoying and distracting this will be as you only want to complete the training.
So, what about their terms and conditions?
As not many people tend to read the applicable terms and conditions, I am giving you here my take on some parts of the fine print.
Termination
IF YOU UTILIZE THE ONLINE SERVICES OR THE MATERIALS IN A MANNER INCONSISTENT WITH THESE TERMS AND CONDITIONS, THE SITE MAY TERMINATE YOUR ACCESS, BLOCK YOUR FUTURE ACCESS AND/OR SEEK SUCH ADDITIONAL RELIEF AS THE CIRCUMSTANCES OF YOUR MISUSE INDICATE IS PROPER.
The term inconsistent is not further defined, so it will be entirely up to them to terminate your access. You might even be held liable for your "misdeeds".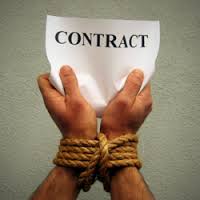 T's and C's
 THE SITE MAY MODIFY THESE TERMS AND CONDITIONS AT ANY TIME, AND SUCH MODIFICATIONS SHALL BE EFFECTIVE IMMEDIATELY UPON POSTING OF THE MODIFIED TERMS AND CONDITIONS.
This again leaves you completely at the mercy of this company. They can do whatever they want without any consequences to them.
Copyrights
 EXCEPT AS SPECIFICALLY PROVIDED HEREIN, YOU ARE PROHIBITED FROM DOWNLOADING, STORING, REPRODUCING, TRANSMITTING, DISPLAYING, COPYING, DISTRIBUTING, OR USING MATERIALS RETRIEVED FROM THE ONLINE SERVICES. YOU MAY NOT PRINT OR DOWNLOAD MATERIALS WITHOUT USING THE PRINTING OR DOWNLOADING COMMANDS OF THE ONLINE SERVICES.
You should not feel the need to do so as all their information can be obtained elsewhere for free.
YOU MAY NOT USE AN IDENTIFICATION NUMBER TO ACCESS THE ONLINE SERVICES FROM OUTSIDE THE COUNTRY FOR WHICH IT WAS ISSUED.
So, if you go abroad, you will lose your access!
And more
MATERIALS AND FEATURES MAY BE ADDED TO OR WITHDRAWN FROM THE ONLINE SERVICES AND THE ONLINE SERVICES MAY OTHERWISE CHANGE WITHOUT NOTICE.
Again proof that this is a completely one-sided contract.
THE SITE MAY TERMINATE YOUR ACCESS TO THE ONLINE SERVICES AND MATERIALS. THE EFFECTIVE DATE OF TERMINATION SHALL BE TEN (10) DAYS AFTER THE RECEIPT OF AN APPROPRIATE NOTICE OF TERMINATION, UNLESS A LATER DATE IS SPECIFIED IN THE NOTICE. THE SITE MAY SUSPEND OR DISCONTINUE PROVIDING THE ONLINE SERVICES AND MATERIALS TO YOU WITHOUT NOTICE AND PURSUE ANY OTHER REMEDY LEGALLY AVAILABLE TO THE SITE IF YOU FAIL TO COMPLY WITH ANY OF YOUR OBLIGATIONS HEREUNDER.
And again!
Pros
They claim to have unlimited phone and email support, 5 days a week.

Subscription to their newsletter where they can share market news, trends, and new developments.
Cons
The contract is entirely one-sided, you will only have the right to suffer!

There is very limited training available. If the one-time fee of $97 covers three months, which is 90 days and you will need to spend 60 minutes daily, then the training lasts 90 hours only. This is way too low compared to training efforts by well-known training institutes.

You are forced to give "anybody and his dog" permission to contact you.

You will be liable to and bombarded with a lot of sales calls enticing you for many upsells.

There is no real certification, nor "online school degree" issued for work-from-home business opportunities.

You and you alone will be accountable for any damages, there is no way out.
Conclusion and recommendation
When I first assessed this site I rated it at 20 points out of 100, because of so much misleading information. However, after reading their agreement I changed my opinion. Nobody in their right mind should accept this one-sided and destroying contract!
My verdict on Wahedu: 0/100

Change your life here!
If you are really serious about making honest money on the internet and not being scammed, then why not try the best education program there is: Wealthy Affiliate (WA). I know, because I am a member. You can join them for free for one week through the link in my review below and find out for yourself! I realize that before doing so, you will need more details. You will find these in my personal WA review here.
If you have any questions or remarks, please feel free to leave them in the comment box and I will be back to you within 24 hours.