Product under review: Wealthy Affiliate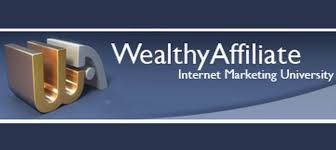 Owners: Kyle and Carson
Website: https://wealthyaffiliate.com
Price: Starter package: Free Premium package: First month 19$, then $49 per month or $359 yearly, discounts possible
Support: Excellent 24/7 support, within hours or even minutes
Overall Ranking: 98/100
Status: Legit, no scam
Perfect for anybody!
See my paragraph a little further down called who is it for.
Introduction
Kyle and Carson, two successful internet entrepreneurs, founded Wealthy Affiliate (WA) university in 2005, since then becoming more successful every year. Nowadays WA has hundreds of thousands of members.
WA is an education platform that teaches, helps and supports all people interested  in starting and maintaining their own internet business or businesses with the aim to be profitable for the long term. In order to do so they will give you a solid foundation, your website, on which to work on. They will teach you how to get an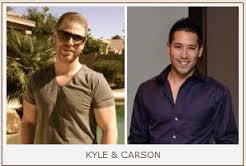 adequate amount of traffic to your site, because without traffic (an audience), there will be no customers, no customers, no income. There are a lot of ways to monetise your site, as monetising is what all of us want. WA focuses on two main strategies:
– Promoting products of your own choosing, based on your personal hobbies, interests and passions, using links to available merchants (as an affiliate). Every time merchants sell through  your links, you will receive a commission. No need to purchase items, hold stock or deliver, as the merchant will do this!
– Promoting WA and earning commission for every referral through your web site link.
How does it Operate?
WA has divided the membership in two packages, one for starters and the premium one with full benefits. Here is how they work:
Starter member package
Usually you will enter as a starter member for a full week for free (and no up sells whatsoever!); just to try out this education program and see for yourself. After setting up your personal account, you will have access to the starter course level 1 of 10 lessons (there are 5 levels), where you can build as much as two websites with available WordPress themes (you can choose from many themes), hosted and completely protected by WA. The training course will consist of video's (all by Kyle) and some text followed by actions to be taken by the member. For any questions you may have you will have access to the community through your own WA home account by way of notifications and a chat room. WA will suggest you to promote a product or products for a market niche of your own choosing, as it should be suitable and in line with your personal hobbies, passions or interests. At the end of this course you will have one or two working site rubix websites already.
Premium member package
If you have seen it all after 7 days you can just pack it in and leave without any financial commitments. You can still keep the websites and even work on them, but without any guidance from WA.
You can also go premium at any time you like, and if you do this within the first 7 days of your membership through this site's links, your first month will be discounted to $19. Now you will have access to the full starter course of 5 levels, each consisting of 10 lessons and boot camp where you will be promoting WA through your website, which has 7 levels, each 10 lessons. Most of us take the starter course first.
You will have access to all of the above mentioned features, plus you can send private messages to other members including the owners Kyle and Carson, 24 hours a day. You will be able to follow all tutorials that were ever placed in the WA website and the weekly webinars by WA experts. You can issue support tickets related to website technical issues.
As a premium member you will have the right to as many as 25  own domains. The training course level 2 contains a simple procedure to transfer the site rubix sites you your own domain. WA will be able to host a maximum of 25 of your websites.
Pros and Cons 
Pros
You can follow the world's best internet business training there is at your own convenience and at your own pace.
Replies to your questions come within hours at almost all time of the day.
You will have support from the best in the business.
The cheapest all-in-one education source on-line.
As your website host is WA (hosting cost are included in your membership fee)  you will get 24 hours protection of your website against, spam, hackers etc.
WA is spending a lot of money yearly updating and improving its program, so it is always on top of new developments.
Cons
For some people that just became a member, the enormous amount of information available may be overwhelming. WA has already recognised this issue and is working on simplifying things, something that has been striven for since the beginning.
Who is it for?
Some people might get a little bit frightened of the word university, but let me stress that this place is for everybody with a laptop and an internet connection. It does not matter if you are a beginner, first to internet (marketing), professional or expert, there is something for everybody:
for disgruntled employees

for students who want to earn something on the side

for retired people who want to add to their pension

for stay-at-home moms that have some time to spare and make a few extra bucks

for employees who do not like to work a 9 to 5 job any longer

for people who want to become financially independent

for anyone who wants to start a successful internet business

for anyone who loves working from home
for anyone who wants to become their own boss
Training/tools overview
At WA the training offered comes in all kinds of formats:
Live Weekly Training Classes, replays available

Question and Answer Periods

Organized Classrooms (on specific topics)

Interactive Discussions

Video Training, Tutorial Training (a lot of them by Kyle)

Task Based Courses: it is mandatory to perform each of the tasks requested in order to move forward
The following tools will be available to you as a member:
Keyword & Competition Research Tool ( a very important and free tool within WA!)

WordPress Express (4 click website builder)

Low Competition, Cherry Picked Keyword Lists

State of the Art, Unlimited Cloud Hosting (Premium Members)

Access to over 2,400 website templates/themes (Premium Members)

Ability to add over 30,000 different "features" to your website

Rapid Writer, your content "friend"
Support
The support structure is such that you will have replies 24/7 and even the owners Kyle and Carson can be contacted. You will have answers to your questions within hours, sometimes earlier. You can engage in chats, discussions and notifications and you can send private messages. Even if you are not active in them you can still learn by reading through them. As you progress you will learn more every single day, which should not frighten you. You should welcome it.
Price
The shortest chapter of them all!

The starter package: Cost $0, no further up sells, no other commitments.
The premium package: First month $19, then $49 per month or $359 yearly. Your own domain name, if you decide to buy it, will cost you $14 per year through WA, but you are free to buy it anywhere. No further up sells, nor hidden cost!
Final opinion/verdict
I have been a member since October 2014 and I have never before or after seen a better legitimate possibility on the internet, where you can start your own business so easily, have some fun and make money in the process. If you dream about becoming rich overnight, then this in not for you. But if you want to be your own boss and work from home, this is an opportunity of a lifetime! If you want to put in enough hard work, dedication and persistence and to slowly but surely build a foundation for your business for the long term, then WA is the way to go.
Having been around for so many years since its foundation in 2005, Kyle and Carson have vowed to make WA better every year. You can be assured that WA is here to stay for many more years to come. Make sure you will be a part in this wonderful community by enlisting in the starter package for one week for free! No other organisation in the world will offer you such a great opportunity! When you join through the links in this site, I will follow you right away and you will be able to network with me personally. You will need to Click here and find out the easy way to join.
Bonus and how to claim it
When you join the free starter membership, I am going to offer you a bonus if you do decide to become a PREMIUM member in the first 7 days (including a 59% discount).  When you create your account at Wealthy Affiliate, I will be personally welcoming you on your profile and giving some more information about WA, how to get help from me, and how to claim your bonus.  
Please contact me, if you have any questions or leave a comment and I will be back to you within 24 hours.