Review summary
Program: Inbox Dollars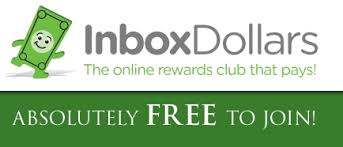 Operated by: Cotter Web Enterprises, Inc
Type of payment: Visa Cash Card, Check
Membership: Free
Minimum Withdrawal: $30
Rating: 70/100
What is Inbox Dollars?
Inbox Dollars, founded in 2000 initially started as a service that provided cash payments, typically a few cents per email, to members who opened and read sponsored emails from its partner companies. From then on it developed new features and nowadays you can get paid by completing various, relatively simple tasks on the internet. I will go on to explain the various features below.
If you read on, I will also clear up that joining Inbox Dollars will make you money in a legitimate way, but it will definitely not make you rich. To the website's credit it does nowhere purport that you will get rich overnight or at all.
If you would like to opt for a full decent income, then check out the unique opportunity given in my last paragraph!
What do they have on offer?
Paid email.
This is the one feature that Inbox Dollars started out with. They will pay you to read up to three sponsored emails per day from Inbox Dollars' retail partners at a small amount per email. Acknowledging that you received and read the email is done by clicking the acknowledgment link at the bottom of the message body. This will then get you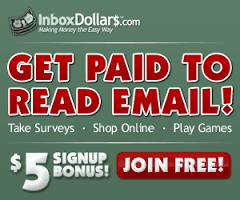 payment. Some PaidEmails come with additional earning opportunities, which might include enrolling in a free trial with a retail partner.
Coupons and Groupons.
Through partnerships with Coupons.com and Groupon,  Inbox Dollars offers credits. With Coupon, you will have access to retail and grocery coupons from specific brands. Depending on the coupon and brand, you can either redeem these online or at a physical store. For every redeemed coupon, Inbox Dollars credits a small amount to your account.
Groupon offers location-specific discounts on products and services. For every Groupon you buy through Inbox Dollars, your account is credited by a percentage of its face value.
Discounts.
Dozens of online and offline retailers offer discounts and deals exclusively through Inbox Dollars. A list will be made available.
 Surveys.
Here I wish not to enter into details, as I have reviewed Click4Surveys, which stands as a prime example of this type of program, already. If you like to know more about how this works please read my personal review here.
Search.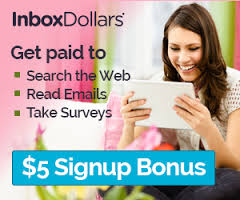 Inbox Dollars has an onsite, proprietary search engine. You can earn up to a maximum of $0.15 per day for qualified searches. As you do not need to do anything with the results you found, the time needed for this activity is minimal. Of course, the earnings are in line with this.
Referrals.
As soon as you sign up, they will offer you referral links and banners. When a new member signs up for an account using your link or banner, you get an ongoing bonus, being a certain percentage of what your referrals earn.
Games.
Inbox Dollars offers access to dozens of online games through the GSN Games family. There usually is a 30 day free trial offered to play a certain game. After that you will be asked to pay, however, you will be offered discounts, so this is not a way to earn income.
Sign-up
In order to sign up, you need to provide some basic contact and location information, as many deals are country-specific, and create your username or password. As soon as you create your account, a $5 opening bonus will be put into your account.

Once your account is active, you can access the full range of Inbox Dollars' discount and income opportunities. As you complete income-generating tasks, Inbox Dollars deposits small credits into an account tied to your user account. You can request a payment as soon as your account reaches $30. Payments for non-Gold members usually take about three weeks to receive in the mail, while payments for Gold members typically arrive one or two weeks after your request.
Please pay attention to these points
There are several important limitations/restrictions that could adversely affect your earnings:
One-Time Use Restrictions
Some Inbox Dollars advertisers only let you take advantage of a given discount offer once. Other offers allow you to participate more than once. However, if you have already completed the offer and it's subsequently discontinued for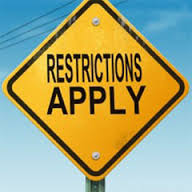 any reason, it's removed from your list of available offers.
Processing Fee.
Every time you ask to be paid, you will be charged $3, regardless of the amount. Only in case you have earned over a certain amount, this charge might be waived.
Inactivity Penalties.
Inbox Dollars requires that you either confirm receipt of a PaidEmail or enter your account and perform a task (such as completing a survey or using a coupon) at least once every 10 days. Failing this, your account will be rendered inactive and you cannot request a payout. After this, you have six months to request that your account be reinstated. If you fail to reinstate your account within this period, you will permanently lose access to the account and lose all unpaid earnings.
Pros
It is free to join and use

You earn real cash

While payments for these tasks are typically quite small, they add up over time and can definitely supplement your income from your day job or other side gigs.

Automatic Bonus for Signing Up

When you sign up, Inbox Dollars immediately credits $5 to your account.

No Need to Pay for Gold Membership

You will be automatically upgraded to Gold Membership once you earn $30 through the site

Lots of ways to earn and save are on offer
Cons
You will be charged for every payout request, in order to encourage frequent use.

Its website is not very mobile-friendly

You can only take advantage of offers once

There are strict inactivity penalties

If you go 10 calendar days without acknowledging a PaidEmail or using your Inbox Dollars account, your account becomes inactive and you lose the ability to request a payment.

No charity donations

The Inbox Dollars platform, contrary to competing firms, doesn't allow you to donate your earnings to charity.

There are geographical restrictions
Verdict and recommendation
Inbox Dollars is a straightforward way to earn discounts and cash online. Inbox Dollars is a legitimate business with more than a decade of positive user feedback, but it's not a get-rich-quick scheme. So, keep your expectations low and know that Inbox Dollars will never replace your day job.
With this in mind, Inbox Dollars clearly offers some value for realistic, clear-minded people who want to earn some additional income to their weekly bottom lines or save on purchases they'd make anyway.
Decent income probability high
If you would like to work online from home and at the same time make a decent income and in time become financially independent, then my number 1 recommendation would be Wealthy Affiliates.
As a member of this training and support community, you will be starting your own internet business with the aid of your own website (s), promoting products through affiliate marketing and receiving commissions on sales. They offer you a one-week free trial without any (financial) commitments, which can be accessed through the link in my review.
Learn more about how this program works in my personal review here.
Feel free to leave your questions and or remarks in the comment box and I will come back to you within 24 hours.