Brief summary:
Company: Neobux
Product: Paid to Click
Joining fee: Free
Gold membership: $90 per year
Earning potential: Very low
Rating: 20/100
Introduction
There are a lot of people who want to make money without putting in too much effort. On the Internet, there are many opportunities to make money this way. A good example of this is Neobux,  a paid to click website. If you do it well, you can earn easy, although little, money with these sites. In my Neobux review below I will explain how it works and I will take away all illusions you might have of making lots of money.
If you would like to make some really good money, then join the world's best internet business support company. Check out the last part!
What is a Paid to Click website?
A paid-to-click website is a website where you can register and get paid to view ads by browsing their website. Neobux is a website that operates this way. Why would they pay you to view ads only? They just hope that you would be interested in what they have to offer and possibly buy their product.
How does Neobux work?
Neobux operates using the following system. Advertisers come to NeoBux, wanting to advertise on their site. For example, it costs $ 1 for 100 clicks. Neobux then ensures that 100 registered read members get to see this advertisement. When members log into the site they will see a tinted window and if they click, they are redirected to the ads.
Above the ad is a bar from Neobux. This bar indicates the time how long you have to look at the ad. The more expensive the ad to the advertiser is, the longer the time that members should look at it and the more members receive compensation for it. Neobux guarantees that you will get at least 4 of these ads per day. The money you will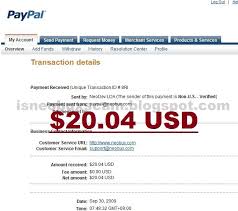 earn this way is usually very low, like 1 dollar cent per click.
As soon as you have earned $90, you will have the possibility to upgrade to a Gold membership and you will earn double as much as before. This may sound good, but two times hardly anything is still hardly anything!
What is a referral?
There is a second way of earning income and this is through referrals. Referrals are simply other users of NeoBux under an alias to protect the user's privacy. You click on your profile and push runs. In this way, you can e.g. rent 3 referrals for $ 0.75. You will get them in 30 days. After this time you can extend them for an advantageous rate. If the user clicks on the four standard ads you will receive a small part of the money.
Warning: It is strongly believed that these referrals are not real people, but just machine automated bots. In such a case you would be fully dependable of how Neobux has designed them to operate.
How do I maintain referrals?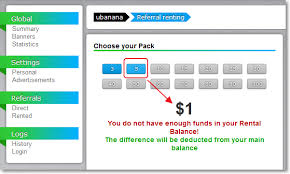 You could treat the referrals as a pet. What is very important to referrals is their average. If the average of your referral is four or more, then that is good. If a referral is lower than this, you can recycle it. This means that you will have to replace the referral for a small fee.
Warning: Many members complained that the average clicks decreased considerably on the same day that they bought a gold membership.
What else do they have on offer?
Apart from the above-mentioned points, you can participate in a daily Jackpot where you can win referrals or a cash prize. It's meant as a fun way to get more referrals and the price you pay for a jackpot ticket is still reasonable. You pay $ 1 for a normal ticket and $ 0.10 for the Mini Jackpot. You will have to wait and see if anything at all comes from it.
Pros
A plus for NeoBux is their safety precautions. They have different systems to save their databases and your account information, measures to eliminate people who are trying to cheat the system and they are approved by McAfee.

You will earn some if only a little, money if you follow the rules strictly.
Cons
You might be earning an income if you follow their rules strictly, but it will definitely not be much.

Rented referrals are like automated machines or bots! Members have bought lots of rented referrals, became gold members and then their account was suspended for no reason at all. This happens more often than not.

There are a lot of rules, that nobody ever reads which can cause problems. Neobux tends to hide behind these numerous rules.

You are not allowed to use a tablet or mobile phone, just your laptop.

Many people have complained about the lack of support. Any problem you will have, they will just not help you out.

Say anything negative about them on their forum site and you will be banned from it immediately.

Many people, at the cash-out time, have their accounts suspended. Usually, a reason is not given and their "support" cannot be contacted.
Conclusion + recommendation
Neobux is a PTC site, where some people will make a little money, but most people will not and even lose money in the process. It very much looks like they accept your invested money but they don't want to cash out to you. They have a lot of controversial rules to make your life difficult and they can suspend your account practically at any time they wish to.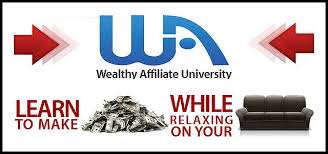 My advice to you would be to stay as far away as you can from these kinds of dodgy schemes.
Honest money
 If you are interested in a legitimate company and an honest way of making some real money, then the best I can recommend is Wealthy Affiliate. They will give you all the help and support needed to become a successful internet entrepreneur. You will have a website in no time and you can join them for free for one week through the link in my review below and enjoy their incredible community support. You can read all about it in my personal review here.
If you have any further questions, please fill in the comment box and I will come back to you within 24 hours.