Introduction
Many employees resign from a job, but as people might be thinking, it is not because of the job itself, but because of their supervisor. There is a lot of research nowadays confirming this trend.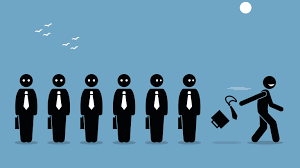 It is found incredible how often we hear managers complaining that their best employees are resigning. And they certainly have reason to complain, because few things are so precious and work as disruptive as the departure of good forces.
Managers often blame the high turnover on all sorts of factors but ignore the crux of the problem: people don't leave because of the job, but because of the boss.
Also at the point of leaving? Why not start making money on the side? I am giving you the best opportunity at the end of my article.
Experts give some points where managers sometimes fall short and these are real reasons for leaving:
They promote the wrong people
To start with a very important one. Employees sometimes quit because they have to work with lesser workers – or even have to tolerate them as their boss. Hard-working staff wants to be in a team with professionals of the same attitude. If managers do not commit themselves to find new, good employees, it can be very demotivating for those who are stuck with worse employees.
Giving a promotion to the wrong person is even more demotivating. It is a huge insult if you work hard and get no promotion, and even worse when the red carpet is rolled out for the under-performing sweet mouth. No wonder so many people then simply choose another career.
They do not recognize your good work
You know you have done a good job, you have given it all you got as usual and others compliment you with your work. But not your boss!  Everybody likes to
have a pat on the back, even employees who perform well and who are already motivated by themselves. Everyone likes to receive a compliment, especially the people who work hard and give everything.
Managers need to communicate with their employees to find out what makes them feel good (for some it is a bonus, for others, it is public recognition) and then reward them for their good work. If your company does well, you often do that because you have retained your best people. 
They just over ask people
There is no better way to make good employees burn out than by just asking more and more from them. It is so tempting to let your best people work harder than the rest. However, it is not a good idea, when this is not being rewarded in one way or another. For such an employee it feels like he is being punished for the fact that he is performing well. Moreover, asking too much of any employees will work counterproductive.
Productivity
Recent research shows that productivity per hour sharply decreases if the working week is longer than 50 hours. After 55 hours, productivity decreases to such an extent that working more is no longer a valuable option. 
As a manager, how do you handle it in the right way? If you have to give your talented employees more work, you better ensure that you also increase their status within the company. Talented employees will accept a greater workload, but they will not stay if their work is overrunning them. Salary increases, promotions or a new job title are acceptable ways to increase the workload. 
More promises than deeds
Whoever makes promises can put himself in a difficult position. There is a fine line between making people very happy and seeing them close the door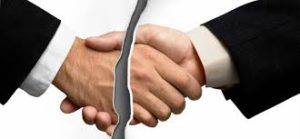 behind them. If you honor your agreements, you will gain respect in the eyes of your employees. You prove that you are reliable and honorable (two very important qualities for a boss). But if you do not honor your agreements, you will come across as unjust, not compassionate and not respectful. And moreover you set a bad example, because if the boss does not comply with his or her agreements, why should the rest?
They don't care about you
A good boss cares about his people. More than half of the employees who leave do so because of the relationship with their boss. Smart companies ensure that their managers know how to keep the balance between being professional and yet remaining compassionate. 
These are the bosses who celebrate the successes of their employees, empathize with them when they are struggling, and confront people, even when that leads to painful situations. Bosses who don't really care for their staff will always have to deal with a high number of changes. It is impossible to work eight hours a day or more for someone who is not personally involved.
They do not offer people an intellectual challenge
You would think that an employee who is not having a hard time is the most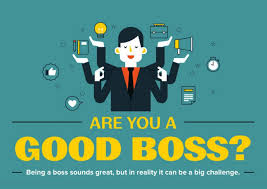 satisfied. Well think again, this does certainly not apply to your best performers. As a manager you have to ensure that he or she is never bored. Good bosses challenge their employees to achieve things that seem impossible at first sight.
Grand goals
Instead of setting ordinary, marginal goals, they set grand goals that get people out of their comfort zone. Good managers then do everything in their power to help them succeed. If talented and intelligent people have to do things that are too easy or boring, they will look for another job that will put their intellect to the test. 
They don't let people pursue their goals
Talented employees are driven. And most of them indeed are talented, otherwise, you would not have hired them. If you give them the opportunity to pursue their goals, they will become more productive and more satisfied with their job. But many managers prefer to see their people work in a small controllable frame.
These managers fear that productivity will suffer if employees are allowed to look wider. This fear is unfounded. Research shows that people who are allowed to pursue their goals at work end up in a "flow", a euphoric state that makes them five times more productive than the norm. 
They don't let people develop their skills
Managers sometimes want to forget, but talented people also have to be managed. When managers are asked why they have so little eye for their staff, they come up with an excuse. They talk about "trust," "autonomy," and

"empowerment." This is complete nonsense. Good managers provide guidance, no matter how talented the employee may be. They pay attention and listen and provide feedback.
I would say, that especially if they are talented, you want to steer them in the direction that is most beneficial to the company. Or is this an alien concept to you guys?
They do not support their creativity
The most talented employees always want to do better. As managers you have to assist them in this, even if you don't feel comfortable with it. Take away their ability to change and improve things because you only feel comfortable with the status quo and they will start hating their job. If you restrain their innate desire to create something better, you limit not only them but also yourself. Why don't you use the capabilities of your staff to the fullest?
Final thoughts
In summary: if managers want their people to stay, they must think carefully about how they treat them. Good employees may well take a beating, but their talent offers them an abundance of options. You must ensure that they want to work for you. 
Managers must do a lot more for their employees to make them happy, but more importantly to make them more productive.
Start making money on the side
Still, there are a lot of employees that consider quitting, so where do they go or what do they do?
Well, one very good option that has been taken more often lately is to become your own boss and start your own internet business from home. Do you want to be one of those millions that work and earn on the internet? Read my personal experience and number one recommendation to just do so by clicking here.