Introduction
Responding to vacancies has become much less effective. In fact, searching for vacancies can reduce your chance of getting a job. Companies are posting fewer jobs online, and competition between applicants is growing. Moreover, candidates respond to positions that are not made for them, because their perfect job is not listed in the vacancy. The chance of a discouraging result is high.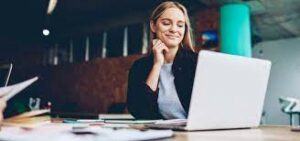 But how do you find a job then? Better yet: how do you find the job that really suits you? The short answer: by taking the initiative yourself. When you don't limit your search for job advertisements, you have much more choice. And then you don't just find a job, but the ideal job. Because that requires a different approach. But how do you do that? Apply successfully with the 12-step plan.
Best advice? Step 12: Start your own online business, check out my last paragraph.
1. What is aggressive job marketing?
80 percent of applicants focus on responding to job openings, while only 13 percent of people who went to work last year found their job that way. On average, there are about 250 responses to one ad. So you will have to stand out to be invited. So do something creative. Think about which aspect of yourself will be valued most by the organization you would like to work for: your passion or a special skill. Show that in an application video, or send a suitable gift. But it is even better not to apply for a job, but to look for your dream job yourself. This prevents you from twisting the curves of a vacancy that just doesn't fit.
2. No vacancy, but get invited anyway
It starts with investing time in discovering who you are and what you really want. Here is the example of an accounting student who applied to be a project manager. So he squeezed into a suit for his job application. He should ask himself: "what are you doing to yourself?" You may succeed in getting hired, but you won't be happy there. That's a waste of your energy.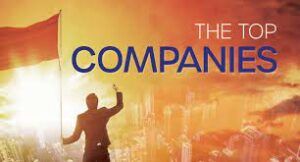 You are advised to be honest about who you are and accept yourself. There are companies that need you just the way you are and not the way you think you should be. Then start networking and gathering information. What kind of organizations do you thrive in? What is your added value there? 
Then make a top 20 of your favorite companies and connect with people who do the work you would love to do there. Make sure they know you. After all, a large proportion of new employees are brought in by people on the shop floor.
Sure, it's terrifying to call someone you don't know. But you can also start with a LinkedIn contact request. For example, write: "We don't know each other, but your profile makes me so excited! I have three questions that I would really like to ask, can I give you a call?"
3. Be smart on self-branding and networking
Make it personal and use humor. Someone who wanted to work for a sustainable organization. He kept everyone informed via Facebook with posts such as "Had a nice network conversation at the company so and so and posted, for example, a photo of a superhero in a green, sustainable costume. A crazy picture attracts attention and makes it light. His updates made his job search a real-life soap opera for those around him. In this way, you ensure that people sympathize with you and help you in your search.
4. Formulate very precisely what is your dream job
The pond will definitely be smaller, but the bait you're fishing with is much more enticing, making employers more likely to bite. Moreover, if you do not respond to vacancies, there are no other competing applicants. No one fishing for that great job for you either. You just need to find out which company would be interested.
5. Have the right talents to find your dream job 
Sure, but not everyone wants to become an astronaut, DJ, or top model. And you should not underestimate how hard some people had to work for years to make their dream come true. That's really not just talent. People often underestimate what they can achieve if they work for it and don't stop along the way. 
6. Contact relevant managers
They will not always answer your questions, of course. If you call someone at the wrong time, it will not work. But you should not underestimate how much people like to be helpful. And how much they enjoy being in the spotlight. Many people like to take the time to talk about their job with someone who is genuinely interested in it.
Also, high-ranking people. And managers will appreciate it when you take the initiative, show interest in the problems they encounter, and ask which competencies are currently needed within the team.
7. Approach recruitment agencies 
You should not do this by asking them to intercede for you. Then a recruiter immediately tells you to keep an eye on the website for suitable vacancies. Instead, take them out of their normal state by saying, for example, "I may have a silly question, but I hope you'll help me. Do you have a minute? Would you mind looking at my resume to advise which organizations would suit me best?"
That way you can still make contact and end up on the radar. Ensure that those agencies represent companies you are interested in.
8. The most important thing about a resume
Relevance and recognition. Use the same job and task terms as those used within the organization. And remove as much of your resume as possible that doesn't match the work you want to do. So get all the tasks you never want to do again from your resume right away. With each matching term, recruiters get a greater sense that you fit there. Or incorporate the corporate identity of an organization as a spot color on your resume, for example in the subheadings.
9. The most important thing about a LinkedIn profile
The photo. Make sure that in that photo you radiate the image that is standard for the position for which you are applying. You can go to the photographer on the corner of your street for that. Just go at a quiet moment and explain clearly how you want to come across. The more professional the photo on your profile, the more professional people will think you are.
The quality of the photo reflects on you. In addition, you should include as many keywords as possible in your profile that recruiters could search for. People should also get the feeling in your text that they get to know you personally and know what your passion is.
10. Advice for the over-50s
Don't let the negative news stop you from looking for your dream job. If you think it's going to be very difficult, then you have a hard time moving and such a news item becomes a self-fulfilling prophecy. Ageism is especially prevalent if you are one of many on the pile. Go for your dream job and don't let anyone tell you that no one is waiting for you. There are many positions that can be envisaged where life experience is a big plus.
11. Dealing with setbacks
Surround yourself with like-minded people who motivate you and want to move forward just like you. And accept in advance that you may be rejected. Notice that many people are not willing to take on that potential pain. But if you are, use your passion as an engine – and not some external image of success – and keep going one step at a time, then you can eventually go further than you ever thought possible.
12. Become self-employed
Start making money on the side and you shouldn't see that as something complicated. Many people eventually become self-employed. It can take some time for your business to run smoothly, but the practical matters that often scare people off, such as registering with the Chamber of Commerce, hiring an accountant, and taking out insurance, can be arranged in a day.
Working your own websites online has become a much sought-after opportunity. Affiliate Marketing is the most popular option. Anyone can do it, but how? You find the world's best support program asking for minimum investment. Click here to read my full review of this life-changing system. If you have any questions, please leave them in the comment boxes below and I will reply to you within 24 hours. Thanks for your attention.