Short review
Name: Coffee Shop Millionaire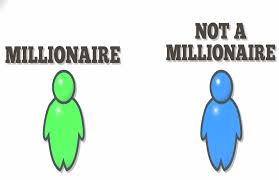 Website: https://coffeeshopmillionaire.com/
Owner: Anthony Trister
Cost: One-time fee of $47 + upsells
Rating: 0/100
Introduction
Here is a program that has been here for some time, but do not let this mislead you. I will never be a part of this scheme and have never been before. Basically, this review is on their website information, which contains an endless video. Furthermore, I researched some reviews. Read on if you want to know all about my low rating and you should certainly read more if you want to learn about my number 1 recommendation of making real honest money on the internet.
What is Coffee Shop Millionaire (CSM)?
CSM purports to provide an online training course on three videos that is
aimed at making money in the internet business by literally working from your favorite coffee shop or anywhere else for that matter. Anthony promises you your own lifestyle, doing what you want and e.g. traveling the world. It is epitomized by one word: freedom (of everything). How does he do this? Well, I hope to find out in his website video, which is about all this has on his home page. Must be some video.
Website video
He starts off to explain that he built a hands-free system that will put money in your account on a day-to-day basis. How much? That is entirely up to you. What is possible? Their start-up business took $1,000 the first week and by the fifth week, this had risen to $11,000 in one week as shown in his graphic. He claims that now he earns over $100,000 a month continuously.
Now we all want to know how we can replicate this and by then he has already told us 4 times that he will show it in a moment, but actually does not and goes on to explain something else. 
Normal jobs
Instead of telling us how he did it, the fifth time, he wants us to listen to how he did it. No, not that either, because what follows is a rant about having to work for a boss, a 9-5 job, which I had to endure for over 5 minutes or so. What an unbelievable crap and non-information, whilst he lets his customers wait for his plan. So, here is the plan in 3 steps.
His plan
Step 1: do not leave your job. Wow, what a revelation. 
Step 2: don't think you need specialized knowledge of anything.
Step 3: whenever you have a plan, then follow it closely.
Believe or not, then he tells us for the sixth and seventh time that he will show us his system and you guessed right, he does not. At this point, I am getting really, really annoyed. Why? Obviously, this guy is not taking you seriously, again showing us how much money can be made by a system we do not yet know anything about.
How CSM works
Then he says here is the CSM system and goes on to inform us that it is the only true system to change your lifestyle, meaning you will be on a holiday from now on. Furthermore, you are going to earn money on the side, as you start this program while still having your job. You will not just get a bunch of theories, but you will actually see a CSM income stream that is making money right now. He claims every step of the system can be taken for free.
What CSM is not
But before he will go into the program with us (eighth time), he wants us to know what CSM is not. It is not a get-rich-quick scheme (that is not what he wanted us to believe before). You do not need to be technically versed on
computers and do not worry about SEO, HTML. You do not need to pay a lot of money before you see success.
This is getting to be a real nuisance, another rant about getting away from your job and then he wants us to know what other people think of the program we still do not know!!!!
What CSM is
Then he finally, 40 minutes in, gets down to business. Apparently, all the training is in videos.
Video number 1: Cash on demand principle, which is supposed to give you the exact strategy for 'hands-off' income.
Video number 2: How to multiply your multiple income streams exponentially once they are set up.
Video number 3: Increase, amplify and scale up your income with the least effort
What is the cost
What does this program, worth thousands of dollars cost you? After taking other sidesteps again, it does not cost you the real $297, not $100, but only $47 as a one-time unique offer. By the way, while watching the video, there was a pop-up for 30 minutes, where I could become a member for $37. What an opportunity!
Money-back guarantee
He is offering a 60-day money-back guarantee. For free he throws in the 3 Feet from Gold program, which normally costs $67. It will show you how to increase
your CSM multiple income streams. Then another testimonial blah, blah, blah. And another program called million dollar launch secrets, worth $5,000 is thrown in for $997, yep, it never stops. And to prove that he offers also his program how he made $21,000 from scratch.
Testimonials
He then presumes that we all are annoyed, frustrated people, working 9-5 jobs, who never take decisions, let alone chances and live a pathetic life. Then more testimonials. He claims there are about 9,000 CSM members around the world.
After one hour of this crap, I just stopped as I could not bear more. Somewhere in this video, he also said he was going to show us one of his campaigns, which did not occur in my viewing time.
Final thoughts
I thought of going into the income disclaimer, which is of course present, but said on second thought, what the heck, I have had enough.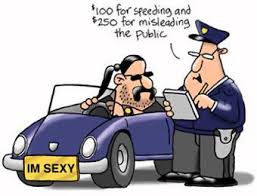 At the very beginning of his video, Anthony tells us about his hands-free system that will do the trick for you. I have not heard him describe that system for the rest of the video.
It is not at all clear what he wants you to do. I cannot see whether this is about affiliate marketing, MLM or a pyramid scheme, the information simply is not there.
Bad video
I have never in my entire life seen such a piece of crock video like this one and I had the biggest trouble following it for about an hour. I do not know the whole length, nor do I want to know and just switch off. He makes the same promise over and over again but immediately continues about something else. This process repeats itself some 8 times. All the time presuming that you have a rotten life, not worth living like this. But his system, which we never get to know, will change your life forever.
To the owner
Mr. Anthony: who do you think you are, who do you think you are fooling and moreover, who do you think your prospective customers are? You talk to them like they are a bunch of ignorant monkeys!! To be honest, I do not believe for one second that anybody is going to sign-up after this atrocious information or non-information you have given.
Dear reader, would you spend $47 for just nothing? I sure would not.
My number 1 recommendation
Let us be clear about this. When you want to start a new business, any business, you will need time and effort and in most cases some money. However, the internet with its thousands of opportunities also offers you options with a minimum investment. One such option is becoming an affiliate marketer, being the advertising unit for the company's products, not holding stock, not delivering, because that is in the hands of the supplier. How do you do this? By taking time and effort and very good, if not, the best guidance.
Wealthy Affiliate
The world's best internet business support program is Wealthy Affiliate (WA), established in 2005. I have been a member since late 2014 and I wrote a full review about WA, how they work, what they offer and what it means for you. Click here to see the review of this life time opportunity. Through the review, you can also join this successful, scam-free program for one week for FREE and experience the advantages of the awesome WA community yourself.
And if you any questions right now, please leave them in the comment box and will respond within 24 hours.