Introduction
The Corona (Covid-19) virus sweeps through the world leaving many people ill or immobile at home. As already enough has been said and written about the virus, this is not about Corona issues. This is about solutions and new opportunities and making money with them.
For everyone
My frequent readers will know that this site is for disgruntled employees, people who got fired or quit themselves and for people over 50 years old, who find it difficult to get another job. But now, this virus, which is indiscriminate, is the great equalizer and many people will be at home from work or any other outside activities. 
What to do?
And then what do you do? You finish the jobs you have to do, complete the chores, but still have more time and could become bored easily. So, why not see this as a unique chance to start making money on the side? There is a hell of a lot of challenges out there, you just need to find the right one. Oh, you maybe do not know-how. That is exactly what I am going to explain to you in the rest of this article on making money at home.
Chances for every one of us
I am now going to be addressing every person among you who sits at home and has time to spare and wants to change a more or less bad situation into a perfect opportunity for making extra money or money on the side. Mine and your starting point would be the internet and its enormous possibilities. Internet use has grown exponentially in the last five years, and right now over 3 billion people all over the world have access to it. 
Do you see what I mean here? This is the biggest market there is, where you could reach millions of people in an easy way. If you know how to do it and have the right support to achieve your goals.
Avoid scammers
Of course you will have to navigate around all the hustlers, shysters, scammers, cheaters, frauds and so on. Part of this site contains product reviews of a number of programs offering money overnight, easy income, becoming a millionaire and more of these scams. I can help you avoid losing money unnecessarily, you just ask me when you come across any program that needs vetting and I will study it and inform you quickly.
Your options
You may choose to go your own way or you may accept professional advice, this is totally your choice.
So, here is one way of getting into business, where you do all the research yourself looking at various options available. Such as:
MLM business – in my opinion Multi Leveled Marketing is only suitable for people who already have a very extensive network and have the necessary business acumen.
Selling on E-bay – possible for everybody with a bit of creativity, however, low income.
Selling your own products – possibly the easiest way, as you do not have to buy products.
Do for you (DFY) programs – the owner trying to enlist you with promises of easy money where his "unique" program (that you will have to buy for a lot of money) will do the job for you.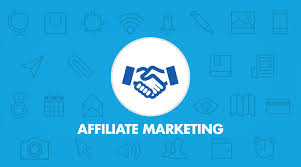 Filling out questionnaires – an easy way to make money, although very little and the number of questionnaires you will receive usually is not guaranteed.
Affiliate Marketing
and many others you may find. If you go this way, that's fine, but please heed my advice and do not step into all the traps laid out for you there. Do your research and look at reviews or ask me.
Life-changing challenge for you
You will have noticed that I did not elaborate on one of the above-listed options, affiliate marketing. This is because I consider this method by far the best option available right now. And I am going to expand on this one and tell you why.
First of all affiliate marketing is suited for everybody! From starters to professionals. Again this is true if you can find the right program with the right training and support.

Secondly, you will be asked to use one or more of your own passions, hobbies or interests to start up your own website/niche and write about it or them.

Thirdly, you will promote other company's products within your niche, get a link from your site to theirs and when sold you will earn your commission. No need to buy, stock or deliver any products!
This, in short, is affiliate marketing, as you will operate as an affiliate to these companies. You will apply for their affiliate program and in most cases you will be warmly welcomed. They just love affiliate marketers!
Your decision!
Of course there is a lot more to this program than I described above. I did not talk about the excellent training and tools, the community you become part of, where your questions will be answered within hours, the two training programs available, the possibility to chat any time of the day, the outstanding technical support, access to the world's best affiliate marketers and so on. Being a member of this program since October 2014, I have written a full review of how this organization works in as much detail as I could, without becoming boring.
The full review
In there you will also find a listing of the very reasonable cost of a membership, which can be paid monthly, half-yearly or yearly. There will be customer testimonials, telling you how other people fared. I have also laid out the pros and cons of this program so that you will know exactly what is coming to you. You can access this review by clicking here.
Thanks for attention
Finally I would like to thank you for your attention and taking the time reading this post. My review has a link through which you can become a member for one full week for Free. In that way you can experience this very popular community firsthand yourself. No further commitment at all when you would like to stop within that week, which you can do at any time. 
Final thoughts
So, there it is, my number 1 recommendation to you, becoming your own boss by creating your own website(s). You are one small decision away from an opportunity that might change your life for the better.
Will you join over 2 million other people in this fast growing community, existing since 2005?
Let me know if you have any questions by filling out the comment box below and I will come back to you within 24 hours.