Introduction
Many mothers opt for home work because they have more flexibility in organizing their own time and less need to call on a babysitter or childcare. More and more employers offer the possibility to carry out (part of the work) from home.
But what if your current job does not allow this, or if you currently have no work? Then you will find valuable information in this article.
Making money from home
There are various ways to make money from home and if you take this seriously, it is quite possible to provide your family partially or even fully with an income at home. Below is an overview of opportunities to make money from home, especially for mothers.
Check out my number one recommendation for starting your own business at the end.
Which homework suits you?
Which form of home work suits you best is of course dependent on your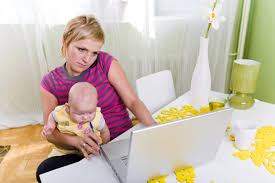 knowledge and interests, but this also depends on the age of your children. For example, if you have two children under 5 years of age walking around, it is better not to do homework by phone during the day. Chances are that you will often have to interrupt your telephone calls. Of course you can do this kind of work at times when a partner or a nice babysitter can watch your children so that you can work undisturbed.
Ask yourself the following questions
It is useful to get an idea of what is possible for you right now by means of the questions below:
Are you looking for an additional income or a full income?

How much time do you actually have for working from home?

Which days / day parts are you available and which parts are not?

How much money do you want to earn from home work?

Does the work require that you regularly have to work undisturbed for a certain period of time and are you able to realize enough of these moments on a daily / weekly basis?

Do you have to leave the house regularly for work and if so, is there someone who can take care of your children at those times?
By answering the above questions yourself, you can check which form of home work is most suitable for you and whether it is possible to achieve your goal with the amount of time you currently have at your disposal. 
Types of homework
There are various types of homework that are suitable for mothers. Do not

limit yourself to the existing jobs on offer, but also try to look at ways to create an income yourself. This is often easier than you think! Read my recommendation number one later.
Existing vacancies
Most popular among mothers are vacancies where you do homework with the computer. You can think of, for example, translation work, looking up information or correcting texts. Less known, but also very popular among mothers is chatting against payment. With all these types of work you can grab your computer or laptop at any time and work when it suits you.
When working from home, always check whether the benefits offered are realistic. As soon as it sounds too good to be true and you also have to pay money first, you can assume that something is not right.
Create your own homework
But the possibilities are much greater than that. You can also create your own home work. What do you like to do, people often ask you for advice, what do you get many thank you's for? This can be anything. Think of things like baking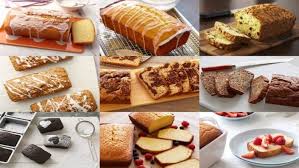 cakes, giving relationship advice, helping with the computer, organizing parties, advice on the design of someone's house, help in the garden, help with choosing the right clothes and accessories.
Make a record
Write down everything and think about how you could turn these skills of yourself into a service where you help others and make money yourself. This can be in your own neighborhood, for example baking theme cakes for birthdays, but also in a larger area. For example by means of a website or telephone information line. In addition, you can also see what is needed in your environment.
Opportunities
To give you an idea of how great the possibilities are, find below a few examples:
Start Bed & Breakfast

Tutoring / homework guidance

Organize and guide children's parties

Childcare

Organize cooking workshops

Taking care of animals

Ironing

Baking cakes

Outlet service for dogs

Start a web shop

Create websites
Start a blog
Nice and easy to work from home when it suits you, with only your laptop or smartphone? You can do it with your own blog. Nowadays, virtually no technical knowledge is required. Within a few clicks you can start writing and often earn your first euro within a week.
Posting messages on your blog is as easy as posting a message on Facebook. How to create your own blog and earn money with it, you can read on blogging for beginners.
Distinguish yourself
If you are the umpteenth photographer or the umpteenth web shop starts, you have to deal with a lot of competition. Distinguish yourself and make sure that you are the person they are looking for. For example, because you are specialized in maternity photography and have your own website with examples of photos of mothers who have been photographed at their best with their pregnant belly.
Try to be original so you stand out and choose people especially for your services. For example, if you offer bed & breakfast, you can opt for a specific theme. 
Follow a course to increase your chances
Home hairdresser, copywriter, masseuse, translator, weight consultant (e), wedding planner … these are all possibilities to make money from home. Just find some overview of courses with which you can earn your own income within a very short time. In these courses you will also learn how to set up your own business.
Schedule
Try to schedule your work at fixed times so that you do not have a pile of work at the end of the day. If you work at fixed times then this also provides clarity for (older) family members. You can work at fixed times, but also at certain fixed times. For example, after dinner or during the afternoon dinners.
Healthy split between work and private
You will be less easily disturbed by your family members in your own place.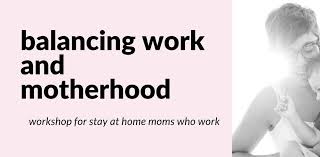 You also become less easily distracted by household chores that still have to happen. Conversely, you should also try to avoid having your work in your head on "family time". Try to clearly separate working time and family time. If necessary, put down a notepad so that you can write down any issues that come to mind so that your head is "empty" again.
Appointments
Set clear boundaries (also for yourself) in terms of working time, place where you work (do not want to be disturbed) and attention so that you can focus on your work. This will get you done more in less time. That gives you a nice feeling because you can work efficiently. And there is more time left for your family.
Be a professional
Have you created your own homework? Then you can be proud of that! Talk about it, hand out business cards. Make sure you keep abreast of new developments by following courses and visiting events related to your field. Promote yourself at trade fairs and advertise in local newspapers or by hanging up flyers at suitable locations. Find contact with other entrepreneurs in your area with similar customers so that you can recommend each other.
Wealthy Affiliate
My number one recommendation? Wealthy Affiliate (WA), established in 2005, the best internet business support program in the world. No scams, no upsells, reasonable price, 24/7 support. You can read my full review of WA here.
Still there are a number of pitfalls that you have to keep an eye on when you work from home.
You have any questions, then please leave them in the comment box and I will reply within 24 hours.