Introduction
Another very essential element of having your own online business is building your own website. However, creating them and hosting them costs money and for people with a low budget, this might be a big obstacle. In other words, the less it costs, the better. Free would be the best option and I can tell you right now that there are possibilities to do that, without damaging the quality.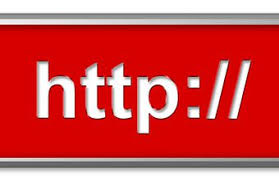 Free website
And sometimes we really want a website for free, for example for the club, team or an association. Or for a project at school or during the study. But the question is: How do you make a website that is completely free?
Which one?
When you search on the internet for possibilities to make a free website, you will encounter everything. Good things, but obviously bad ones too. And also services where you can make a website for free, but where you have to start paying for your website as soon as you have finished it. So where do you go?
I am going to give you two great possibilities to build a free website and follow up with a third and best option combining all advantages in one!
Create a website for free with Google
If you have a Google account or use Gmail from Google, you can easily create a website via Google Sites. To do this go to: http://sites.google.com. You then enter your Gmail address and password and you can start immediately. You will be able to collaboratively create engaging, high-quality sites for your team, project or event. The sites look great on every screen, from desktop to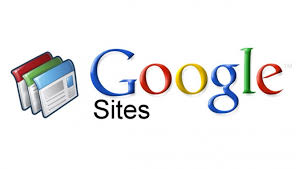 smartphone. All without learning design or programming.
Easy to do
Creation and editing are extremely simple: just click, drag or drop. The design will rearrange automatically with a grid layout. Everything fits into the best place and is simple to move, resize, or rearrange. Sites make collaborating easy with real-time co-editing and the same powerful sharing controls you're used to. Just like in Docs, you can work together and see each other's changes in real-time as you type.
Sharing
Users can easily manage to share permissions and ownership in Sites with only a few clicks like they would a Doc. Embedded content retains its original permissions for reliable, fine-grained control.
At first glance, it may seem that making something beautiful via Google Sites is more difficult than others. But also with Google Sites, it is absolutely possible with a little time and dedication to making something beautiful. With Google sites, it is even possible to create multiple websites on different topics. 
How do I create a website with WordPress?
When you have installed WordPress, you immediately have the 'skeleton' of a website plus all the tools to transform the website to your taste. But the chance is pretty big that the 'skeleton' is not enough. The question then is, how do you adjust everything?
How do you build the WordPress website that you want? The answer is, with themes and a limited number of plugins.
Themes
A theme is basically the design of the website. What the website looks like. A theme is a kind of coat that you pull over your basic website. Most themes also have additional functions, such as a theme builder or social media buttons. You can select, download and activate a completely new theme within minutes and WP has quite a number of them. Can I make the website that I have in mind?
There are thousands of free WordPress themes available, however, not all are suited to your goal. But these themes have been put together by professional web designers and programmers. 
Serious money
If you want a seriously professional website, then chances are very high that there are hundreds of themes that suit you well. Albeit, such a theme may cost about 70-100 dollars.
About 1% of those paid WordPress themes also have a theme builder. With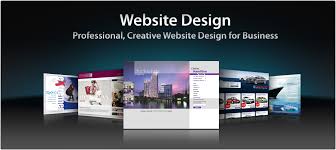 such a builder you can use a drag-and-drop system to design entire pages according to your wishes.
And if you want a website completely customized, you can pick up a web designer or web design agency. 90% of all web designers work with WordPress. The customization of a website costs between 1,300 and 5,500 dollars (for large companies it can cost between 12,000 to 40,000).
Free websites and their limitations
Web services that offer to make a website for free will impose some limitations. For example, it may be that you can only make a limited number of pages. Or just publish a limited amount of images. You may also be limited in the possibilities in which you can determine the design of your website.
Moreover, maybe you do not have your own domain name. Both Google Sites and WP also give you the opportunity to buy your own domain name or to link your own domain name to your free website.
Domain name
If you do not want that, then a web address will be assigned by both Google and WP. But something like: https://sites.google.com/site/yourownname/ is not immediately an easy-to-remember web address. In other words, branding your site, which is a necessity in internet marketing, is not easily done with a URL like that.
Business
A free website is less suitable for business applications. The possibilities are generally a bit too limited to have a website to be used commercially or one that radiates the professionalism that a company desperately needs.
Mind you, you may have a free website, but you will still need to find a hosting service, which you will have to pay for. A good hosting provider might be in the range of $100 per month.
How to Really build a website for Free
We have now established that we need a website, which we could get for free, but it might not entirely be to your liking or not very suited for your business. However, tailoring it to your wishes might be (very) costly and you would still have to pay for monthly hosting.
Wealthy Affiliate
What if I tell you that there is a third and best option that combines all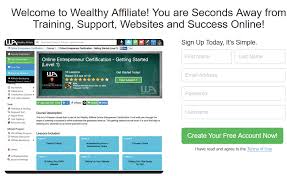 favorable features and will cost you a fraction of the ones above plus you will have all the training and support that anyone can ask for? It will have the following features that no program elsewhere will give you:
a free website or even sites using WordPress, own your domain name

WP themes are available at no cost

tailored to your own (business) needs

free hosting

the best Search Engine Optimization functions

the best protection from hackers and other undesirable traffic

unlimited training and support
Change your life here
Therefore, I recommend you join Wealthy Affiliate (WA), established in 2005, the world's best internet business support program. To join this program for a week is FREE through a link in my review, the membership for the first month is $19. For that, you will get all of the above! WA's main objective is to teach and help you become a successful internet entrepreneur. They will give you any and all tools necessary to do so.
If you have become interested, then I would invite you to read my personal review of WA, in which I exactly describe from personal experience, how they work. Click here for the review.
Anyway, should you have any questions on this article or WA, please fill in the comment box and I will reply within 24 hours.