Introduction
How many people will realize this very important fact? In today's world, you need to stay more and more alert to everything changing,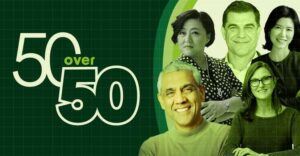 especially at the workplace. You must be able to learn during your whole life to remain relevant, up to date, and flexible in the labor market. This counts for most people and certainly for the ones over 50 who occasionally seem to have difficulties with this. Or is that a prejudice?
There is a task here for both employees and employers. We should be promoting awareness that people over 50 should continue learning. Inside companies and even outside in order to keep their brains occupied. You can read all about this in this very popular world-class opportunity, I am presenting at the end of this article. Be positively surprised!
Lifelong training
In order to be less vulnerable in an ever-changing labor market, governments all over the world encourage 'lifelong learning'. Among other things, they earmarked substantial amounts for these crisis programs dedicated to keeping people learning. Because people work longer, they also have to continue learning for longer, retrain and follow courses and training. That doesn't always work out well. 
A group of researchers found that unfortunately, people over 50 belong to the so-called 'problem groups' who do not continue to learn so easily. They also gave a reason: 'For people over 50, the question is how much you will invest before you retire.' I would simply say to all of you: You are never too old to learn.
Same trick
And that while it is precisely the over-50s who can use that educational push, because 'as an over-50s you want and must remain relevant for your own employer' says one of the experts. "First of all, you do this by keeping a close eye on developments in your organization and the market. If you know what the developments are to which you have to contribute in your position, you can see which improvements and changes you can make and which training or courses are useful.'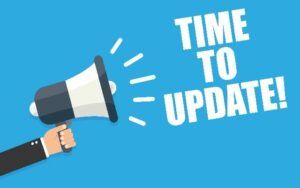 So stay sharp. another expert warns that the risk of obsolescence increases with age. "People often continue to perform the same trick. You learn certain capabilities and skills at a younger age, but it is also important that you continue to look critically at these later in life, for example, your digital skills. We notice that people sometimes just don't take enough time for this and that this is not made clear from the work environment either.'
Negative imaging
Nevertheless, they can also see positives. Another expert sees in the literature that young and old are indeed capable of learning and that they also learn throughout their lives. "They are also motivated to do that." Age or the aging process, she says, has nothing to do with it – at least not directly. The problem is that we like to call everyone old or young. This is doing many elderly people a disservice because our research shows that they are indeed capable of continuing to participate in the labor market in a vital and capable manner.' You see!
She does see that the image of the elderly is negative and that they are rated lower than young people. 'Unfortunately, as an older person you are seen less as the talent on the labor market and you, therefore, have less opportunity for development. That sounds very harsh, but we know that from research. As an older person, you, therefore, have to shape your development more independently. 
That self-management, outlining your own path, one can do that better than the other. Those who cannot manage themselves very well will fall behind more quickly."
Keep investing in your career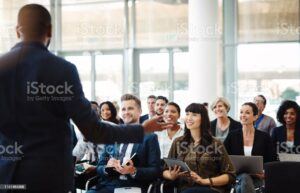 Learning can also be done informally, for example by being open to tips and feedback from the environment. Or by working together with young professionals, from whom you learn as an older person. There is some good news for over-50s who want to continue learning in a more focused way: 'Research has shown that if you use training, it always pays for itself.'
The studious must first become aware of their own strength and craftsmanship. Live online training courses on sustainable employability help people discover and optimally use their qualities. As a result, they can continue to work with pleasure and energy for longer. Experts encourage the over-50s: 'Keep developing your competencies. There are a lot of free offerings, so take advantage of that. And don't be afraid to invest both time and money in it. After all, it is your career."
Tips
So, it is a fact that people over 50 can therefore continue to learn, but not everyone knows how. Asking the experts for their meaning on this topic, they handed the following very useful tips.
Tip 1
You will be happy to learn that it is not a question but a fact that the over 50s are relevant to the labor market. The task is to make them
aware of this. What helps is that the over-50s have or learn to adopt an open attitude. That is coachable. A career counselor can make a difference in this. So, get moving, be open to change, and get things done. Learn to trust your inner compass. With a new mindset, other possibilities and choices arise in the labor market. With that fresh perspective and a development plan, the over-50s can decide for themselves whether they need to follow an education or training.
Tip 2
In most positions, you need problem-solving skills and you have to collaborate within and outside your field. Therefore, continue to develop those competencies. Keep reading your trade journals. Keep taking courses. In the boss's time and in your own time. Don't think: 'Oh well, things don't go so smoothly with robotization or other technological developments.' Before you know it, such development has overtaken you and your position is old-fashioned and so are you.'

Tip 3
As a person over 50, don't try to act like a glitzy youngster, but instead focus on your people skills, experience, rest, and lower absenteeism. Reinforce what you have instead of obscuring things. It is good that people over 50 can now receive free career coaching through some institutions. Just find out where.
And here is my special bonus tip.
I would then suggest you look for another job and possibly start your own internet business. It can be done and I can help you do it. Here is how to enter the most popular internet business possibility called affiliate marketing. I will go on to explain.
Affiliate Marketing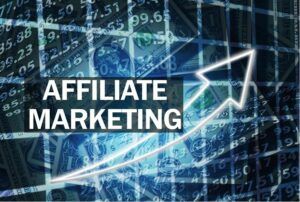 You will need to create a website and the program I will be proposing will take care of that. Then you will choose your website niche (a topic you are going to write about). There are millions of niches, but you should pick your topic from one of your hobbies, passions, or interests.
As soon as you have that, you can start building out your website with articles relevant to your niche and with the aim to help people. Subsequently, people will begin visiting your website and as you build further, you can start promoting products relevant to your niche.
You will find these products on the net with various merchants and you will look for the ones with affiliate programs. You apply for their program and as soon as accepted, they will give a link to their products for you to be promoted. Your audience will then be directed to the merchant's website through the link on your site and when sold, you will receive the commission. No need to buy, store or deliver anything! The investment for this program will be minimal.
Here is the program I recommend as number 1.
Wealthy Affiliate (WA)
Established in 2005 by two Canadian entrepreneurs this unique program has been growing ever since to become the most popular of its kind. Low investment, the best training, and an enormously strong and helpful community have attracted many newbies as well as professionals. But there are so many features that make them great.
Being a member myself since 2014, I have prepared a full review of the ins and outs of this world-class program. You can access this review by clicking here. The review also contains a link with which you can become a member for one week for Free, without any commitments whatsoever. In this way, you can experience the system firsthand.