Introduction
Many books have been written about burnout and the reason is that it has a huge impact on your health and your career. Those who do not recognize the symptoms quickly enough can end up at home with serious complaints. I have already written an article on how to avoid burnout, which can be accessed by clicking here. In this article, however, we look at how to climb out of the pit and how professionals can help you with that.
The first thing to do when you have burnout symptoms and/or symptoms is to acknowledge that you have a problem that you need to address. No reason to talk yourself deeper into thinking it's all up to you, or be ashamed of it. Worrying does not help, facing your problems and analyzing them does.  
Good to know: you are certainly not alone in this. Far from it. More people than you think go through the same thing as you. If you think you are in the wrong job, then try a career change and become your own boss. Check out the end of this article to discover a life-changing opportunity.
The three-step plan
Up to now we always thought that rest alone was enough to recover from burnout. Today we know that an active approach is needed. Not only to recover faster but also to prevent you from getting burnout again. The recovery takes
place in 3 phases. At each stage, there are things you can do yourself to recover. Your company doctor can assist you with all of this.
In the first phase, you will learn to understand and accept that you have burnout. Rest and relaxation are important in this phase. Alternate between activities and relaxation. 
In the second phase, you will list possible causes of tension. Then you will come up with solutions to these problems. You also look at how you deal with tension. And how you could do this differently in the future.
In the third phase, you implement the self-conceived solutions. You increasingly take up your normal activities. It is a common mistake that people think medicines can help them to heal faster from burnout. Here we go.
1. Understand and accept
Only when you understand and accept that you have burnout can you gradually relax. Thinking and talking about the causes of burnout helps with this. Your company doctor can help you as well. This phase could last an average of 3 weeks.
Write down your thoughts. This often relieves you and helps to organize your thoughts. Don't worry all day and think about how to proceed. Preferably do this, for example, twice a day for half an hour. That gives you some peace of mind.
Tell family, acquaintances, and colleagues that you are overworked. You don't have to be ashamed of it. You don't have to feel guilty either. For everyone, there is a limit somewhere to what he or she can handle. Don't expect to be able to fix this right away. First, make sure you relax.
2. Coming up with causes and solutions
In the second phase, you list the causes of burnout. Then you come up with possible solutions. You look at how you can deal with difficulties in the future. This phase should last an average of 3 to 6 weeks.
List the causes of the tension, write them down, and talk to others about it. Write down problems, obligations, and events that may have influenced you. Talking about it often makes it easier to understand the situation and process events.
What makes you think the tension is rising? Good qualities can also be the cause, such as a strong sense of responsibility, sense of duty, perseverance, and a willingness to do well. As a result, it is sometimes difficult to say no when someone asks something from you.
Also, look at the things that are going well and the things that you have already resolved. How did you do that? What can you learn from that?
Solutions
The next step is to come up with solutions. The things that made you nervous usually don't resolve on their own. It helps if you find the solutions yourself. Think about how you can improve the conditions (at home or at work) so that they are less stressful. For example, by organizing your life differently, or by discussing and tackling problems.
Find out what things you enjoy doing and what things make you tired. Sometimes it is necessary to make choices. What activities will you continue to do? What tasks are you dropping? Is there anything (for example, housework) that you can have someone else do? Are there tasks at work that you want to divide differently? Are there tensions or arguments at work? Discuss it with your colleagues and your employer.
Company doctor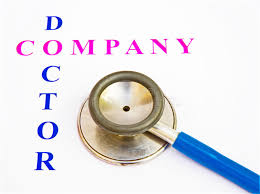 As an employee, you should also contact the company doctor. The company doctor can work with you to see how (adjustment in) your work can help with your recovery. He can pass on any advice to the employer. He may not tell anyone else about (the cause of) your stress complaints (duty of confidentiality). Your general practitioner can only contact the company doctor with your permission.
It often also helps if you follow a course in which you learn to deal with difficulties better. For example, a course in which you learn to organize your day properly without too many tasks. Or a course in which you learn to say 'no' if necessary, becoming more assertive. You can also take a course from a self-help booklet or on the Internet.
It is about regaining control of your life. Seek support from people you trust, both at home and at work. Contact with friends and colleagues helps in your recovery.
3.Trying out solutions
In the third phase of recovery, you will implement the solutions that have been devised. You are taking up more and more tasks. This will make you feel better and better. This phase can last an average of 6 weeks.
Try to implement the solutions devised. Also, try out what you may learn in training or course. Start with small simple things you have learned. Then you will soon notice that matters are getting better. You start to see them differently. This often makes it easier to cope with everyday life. And it prevents you from getting burned out again later.
Conclusions

What happens next with burnout? People usually recover well from burnout. But not everyone recovers equally quickly. With an active approach, there is a good chance that you can gradually resume your normal activities. This usually works within a few months.
Recovery from burnout takes longer than recovery from being overworked. But what if you still hate to go back to your workplace after some time? I then strongly suggest you start for yourself, using the internet as a base. Anyone can do it. Here is how you can do it.
Affiliate marketing
You have a ton of possibilities on the internet, but need to be aware of all the scams out there. This website has a warning for various of these scams under product reviews. 
As I said before, anyone can do it with the right support. I have been a member of the program I will be introducing for many years. They will provide you with a website template in no time. You will choose your topic (niche) from one of your own hobbies and start building your site, all under their guidance. Once you have enough followers, you will promote products within your niche. You become an affiliate to a merchant and they, in turn, will give you a link to their product. Once sold, you will receive a commission. This is affiliate marketing in a nutshell and it is by far the most popular business type on the internet.
So, who are the world's best internet business support providers?
Wealthy Affiliate (WA)
WA was established in 2005 by two Canadian entrepreneurs and has grown ever since, now with a huge following of over 2 million members. I have used my experience with them to publish a full review of this program as well and you can access it by clicking here.
This review also contains a link with which you can become a member for a whole week for FREE with no commitments whatsoever. You can then experience this low-cost, scam-free program and its excellent community firsthand.
I personally think this is the best way of getting rid of burnout and moreover never having it again.