Introduction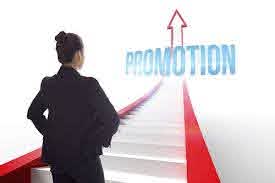 It is very normal to want to progress in your career, but actually doing so can be a bit more difficult. Many people believe that they can only get a better job by working elsewhere. But there are often also opportunities at your current employer, and probably not only in the department where you now work.
Unfortunately, the latter is not that easy as can be seen here. It is not only your commitment and collegiality but also what you think you deserve. But even if you are convinced that you deserve to grow in your company, it can still be difficult to request that promotion. Read on and learn how to get that promotion plus 6 handy tips to do so.
Check out my last paragraph to solve all your promotion/salary issues with the epic opportunity offered!
Companies
If you work at a small business you often know what everyone is doing and it seems like a logical step to become a manager of your team. But in larger organizations, there may also be opportunities for you in another team or in other departments. We strongly recommend that you keep an eye on internal newsletters and notice boards to gain insight into your opportunities within the company where you currently work.
Have a chance at that promotion
Show yourself, don't be the one to come in last and go home first. Show your managers that you go for it fully and are not someone who will walk the edges.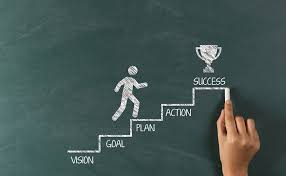 It goes without saying that you have to do your job well; you prepare meetings well and send agendas around in advance. You set out your schedules neatly and monitor closely. You are open to helping others, but you can also ask others for their opinion in order to achieve better results. Do your best to show others that you really enjoy your job. Try to build a reputation as someone who is always positive and that people enjoy working with.
Such things may seem obvious to you, but they do stand out in an organization. A colleague with whom it is nice to work and who has everything in order has an advantage when they are looking for someone for a new (higher) position.
The preparation
Usually, it is not necessary to submit your resume, but it will help enormously if you can demonstrate what you have achieved in recent years by means of documentation. Therefore, during your work, always record your own performance on paper, keep your assessment interviews and documents about your performance. Even if the application process runs through someone you do not work with directly, these documents show that you are performing well.
Apply for the position

Have you seen an internal vacancy that you would like to apply for? Contact the department that is responsible for this, often a recruiter or HR. Or make it known to your manager that you are interested in the position.
The procedure to be considered for a promotion or a higher position in the company differs per company. It may be that they immediately see the right person in you and that you can move on. But sometimes the position is also outsourced and you enter the selection procedure as a candidate – where you may actually have to conduct interviews with your new manager. This does not mean that they do not consider you suitable! Remember that a recruiter always wants to be sure that he hires the right person for the job, so they also want to compare you with other candidates.
Managing former colleagues
If you get the promotion, there is a chance that you will lead people who were previously your colleagues. That can be difficult for you and for your former colleagues. Prevent this new relationship from hindering your success and prepare yourself well for your new position. Talk to HR about this, talk to (former) colleagues, and do not be afraid to ask your own manager for advice on how best to act. 
Find out what motivates your people and focus on that. That is often the best way to build a loyal team and achieve management goals. But don't get too soft, because you are there to work and not to make friends. And especially read these tips.
Tip 1
Getting a promotion equals hard work, right? Not quite. A LinkedIn expert tells you that long working days and a lot of overtime can cause you to burn out and can forget about that promotion. Instead, you should take good care of yourself and see it as an investment: if you are healthier and fitter you can perform better and thus increase the chance of that well-deserved promotion. So lean back? No, but feel your limits very well.
Tip 2
Hive, the company behind Starbucks and Uber, researched who was more productive at work: men or women? It showed that women work ten percent harder than men. This is because, according to the study, women are assigned ten percent more work and complete it in the same time as men (with ten percent less work). Yet men are more likely to be promoted than women. And that has to do with the fact that women don't talk about their performance. The same study found that women are more likely to use 'passive language' such as 'sorry', 'please' and 'I think so'. That is why it is important to speak up if you have won that big job or if you have made the project a success from start to finish.
Tip 3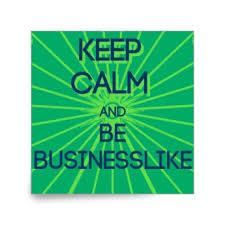 Anyone who thinks that all career women at the top from the Devil Wears Prada movie are wrong, but one trait they have clearly developed well: they are businesslike. Maybe you sometimes have doubts about that e-mail you sent or the conversation with that one colleague, where you might not have been so collegial – then you might think I would have preferred it a bit. Yet it turns out that 'being nice' does not necessarily pay off. Make sure you communicate directly but politely with your colleagues and your manager. That way they know what to expect from you.
Tip 4
How can you grow in a company? Although gossiping about your colleagues at work has no added value and often creates an unpleasant work atmosphere, building relationships and contacts are important for promotion. Anyone who has a broad network and a great brand awareness will 'climb the ladder faster. Logical, because the more people you know, the more people know what they can contact you for. For example, because you are an expert in a certain field, or because you work very efficiently. Maybe colleagues will even put in a good word for you. Of course, work shouldn't become a tea party, but good contacts at work are always useful for promotion.
Tip 5
As difficult as it may be, if you really want to get promoted, you have to ask for it yourself. And one thing is very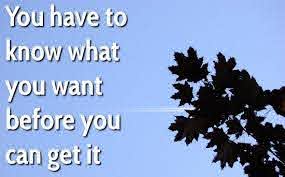 important here: know what kind of promotion you would like. Do you already have a specific job in mind? Then you can already approach your boss, but if this is not the case yet, it is smart to do research in advance.
That way you can more easily indicate what you want and your boss can clearly indicate whether that promotion is already feasible. The career platform Monster board also states that it is also smart to already consider whether the new position will make you the boss of old colleagues and try to estimate whether you want to. If you don't see it like that, then getting a promotion is an honor, but the job probably won't be fun.
Tip 6
In addition to how you get promoted, the question of when is also important. When you ask for a promotion after a failed project, the chance of promotion is logically small. Therefore, think carefully about when you request a promotion. Consider, for example, a good performance appraisal or a project that you have completed very successfully. Choose a time when your boss has time and then emphasize what your qualities and achievements are. That way you get that promotion!
Passed over for promotion again?
Think about a complete career change and become your own boss or at least start making money from the side. The most successful and popular program will help you do that. The name of the organization, established in 2005, is Wealthy Affiliate. Read all about this unique opportunity in my full review, by clicking here.
Become a member through the link in my review and your first full week will be for Free, with no commitments at all!