Introduction
Changing jobs or choosing a totally other career is always a challenge – at any age. People in their fifties, in particular, have a hard time in the labor market, because they have to deal with a lot of prejudices ("too expensive", "not flexible enough", "almost at the end of a career").
But what about when you want to change jobs around the age of 45? Even at that age, a career switch is not always the easiest way. Knowing what you want is essential to make a successful transition. And a strategic approach is indispensable. I will help you on your way when wanting to make a career switch at 45.
Want to be your own boss, but do not know exactly how? Check out my last paragraphs for the most popular program for the ultimate career switch! 
What is your situation at the moment?
You are "forty-something" and you want something, well .. different. A feeling of dissatisfaction with your current job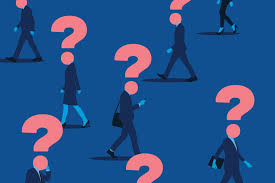 and career phase dominates, and you want to get rid of it. Not sure where to start? Then first consider your current position. Sit down and take the time to answer the questions below in detail for yourself. It may even help to write down your answers so that they "stick" a little longer.
What experience (s) do you already have on your list?
What were the highs and lows in your career so far?
What skills have you developed?
In which branches did you gain knowledge?
What do you excel at? What makes you different from the others?
More self-knowledge
Then think about how you could (and want to) use all these elements in your next job. Perhaps you have trained young colleagues in the past and you want to further develop your coaching skills. Or you have been touched by the digital revolution and are looking for a position in which you can fully deploy and expand that interest.
Have you built a family life between the ages of 30 and 40? That too has undoubtedly made you grow as a person. So include them in your list of skills. Self-knowledge is the beginning of all wisdom – especially if you want to market yourself as an interesting employee!
What kind of job do you want exactly?
Are you staying in the same branch or do you want to do something completely different? Knowing what you want is essential to finding the job that really suits you. For some, a change of work environment is enough to chase away that dissatisfied feeling. Even performing a similar position in another company sometimes makes a world of difference. Different people, location, products to name a few.
If you do opt for a career switch, prepare it well. In your 40s you can no longer afford rashness.
Big switches
Switching from education to the business world? Or from the cultural sector to petrochemicals? Be well-informed at the start. If necessary, start studying again, or have conversations with people who have worked in your "new branch" for a long time. This will make you appear more credible when you apply for that new job.
The teacher who deliberately retrained as a lawyer has a better chance of success than the music programmer who wants to become an administrative clerk because he is tired of evening and weekend work.

Changing jobs: really necessary or not?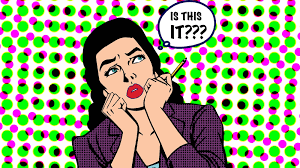 Many people in their forties are struggling with a (starting) midlife crisis. So ask yourself whether changing jobs is the right strategy to combat that feeling of unease. Maybe you just need a new project in your spare time? And no, I am not saying that you should buy a Harley Davidson or a sailing boat. Fortunately, it can be cheaper.
Why not learn a new language, start a cooking club or finally have those renovations carried out at home? It's guaranteed to give you oxygen. And maybe even a new, fresh look at your career.
A recruiter is looking differently than an applicant
Be aware of the difference in how you search for a job and the way recruiters and companies search for applicants. You may mainly sit at your PC and search the databases for vacancies. This is evident from many types of research. However, posting a vacancy comes at the back of the recruiters' search process. They first search internally, then look in their database of applicants who have applied before, and then use the network of employees. Then they search LinkedIn and if that has not yielded anything, they post a vacancy. That's why it's so incredibly important to network. Especially for people over 45 who are out of work, because a lot of research shows that if you don't do anything about your network, your network will shrink as you get older.

Networking is important
I know many applicants hate networking. Perhaps because it is nice and safe to search for vacancies from behind
your pc and you have to open up yourself for networking. You have to get out of your chair for it. You can make networking more fun and easier for yourself. Go with people you like to have a cup of coffee, and ask if they know people with whom it is nice to have a cup of coffee. Send the people you haven't spoken to in a long time a message, a card, or a recommendation on LinkedIn. It is precisely the people you do not speak to that often that are important: they have information that you do not have direct access to. I have dedicated a full article that will be helpful for your networking, which you can access here.
And follow these tips:
Show genuine interest in the other person. Laugh! Remember that a person's name is the most important and sweetest sound to that person — in any language. Be an attentive listener. Encourage others to talk about themselves. Talk about things that are of interest to your conversation partner. Make the other person feel important – and do it sincerely.
That way you can increase your chances because that's what it's all about. Every year a lot of jobseekers aged 45 or older find a job. So it is demonstrably not impossible. By actively working to increase your chances, you can ensure that you become part of that group. So, open up yourself. I can't make it more fun. And not easier either.
Your total career change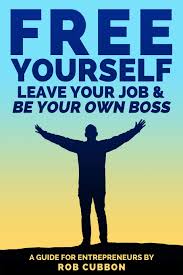 There is of course a totally different way of changing your career and even your life. You simply become your own boss. And I say simply because, with the internet possibilities of nowadays, everyone can do it! But you will need the right support and you do not want to run into any money scams, sites that promise overnight riches, or otherwise.
I am going to offer you a lifelong career in internet marketing and to be more specific in affiliate marketing. For those of you who do not know much of this, here is a short description.
Affiliate marketing
Based on one or more of your passions, hobbies, or interests, you will start your own website. It can be anything you like. Once you have a website, the design of which is done for you, you start blogging about this hobby, aiming to help other people( your audience) with a problem. Then you will start promoting products relevant to your site through a link with merchants. Once people buy, you will receive the commission. No need for buying anything, hold storage, or arrange deliveries. You promote products as an affiliate to these merchants, hence the name.
How to do this?
You should join the best and most popular internet business support program in the world, Wealthy Affiliate, of which I have been a member since late 2014. But before doing so, you would need a lot more information about this unique program. Therefore I have written a full review of this organization, existing since 2005, how they operate, their training, tools and support, the low investment cost, and their excellent community. You can access this review by clicking here.
The review will also contain your link to join this program and get you a full week for free, no strings attached! That way, you can fully experience this epic opportunity firsthand. And if you would still have questions after reading the review, you are always welcome to put them in the comment box below and I will reply to you within 24 hours.