Introduction
You have been in the same job for years, and you think that you do your work more than properly. But why are you still waiting for that promotion? Does your job not appear to be as challenging as you had expected? Do you feel that you do not fully use your talents? Have you been giving the full 100% for years? Or are you simply ready to go a step higher? Then it's time for promotion! But how best to manage that?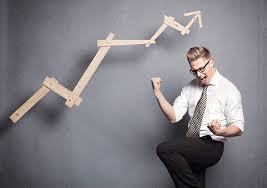 Working hard
Many people think that working hard is the answer to this question, but let me assure you that with only hard work you will not get there. There are many more factors that play a role and you can make good use of them. Read on and you will see the factors that increase your chance of promotion. How to make sure you get promoted in 8 effective tips.
No promotion to be expected? Then proceed with preparing your escape route as described in the last paragraph!
1. Work at a company that offers you the chance to a promotion
To begin with this is the tip that lays the foundation for all the subsequent ones. Choosing the right company, big or small, with growth potential. Will the company you are going to work for offer you the opportunity to actually grow? If you are still looking for a job then this is something that you should definitely take into account in the assessment of prospective employers. Be aware that some positions need to be filled in for a long period of time.
Small dynamic companies
You do not necessarily have to look for a large multinational. Although this type of organization often offers growth opportunities, it can also be interesting to work for a small dynamic company. These will have much less rules and regulations. Start-ups or small businesses offer the opportunity to grow with the company, which in turn can lead to completely different opportunities.
2. Deliver more than just an excellent performance
Of course, an employee who does his job well is valuable for the company, but in order to get a chance at promotion you have to give that little bit extra as an
employee. But what is that extra?
Think of presence (not only physical), punctuality or, for example, your willingness to help in times when it is needed. By being consistently on time, meeting deadlines, showing your face and showing commitment, you earn the respect of your colleagues and your boss. In addition, you increase the likelihood that you are the first person to come to your boss's mind when he/she can give someone a promotion. But be aware of the next point!
3. Let people know that you are doing a good job
Simply working hard and giving that one bit extra can all be for nothing if other people do not perceive it. Many of us will have learned that modesty is a great good, but when it comes to hunting for a job and/or promotion, you will have to promote yourself to a certain extent. 
Measure performance
A useful tool to promote yourself is to measure your performance. Hard figures that indicate good results. That way you can let your earnings speak for you. For example, by sending a monthly e-mail to your boss with the progress of a project, you can show in a subtle way that you are working hard and are achieving results. Make sure your boss is aware of what you are doing. Do not ask for attention unnecessarily, but make sure you get all the praise you deserve.
4. Let the right people know that you want a promotion
Do not be afraid to tell your manager that you want a promotion. This tip sounds very simple, but you have to bring it in the right way. What you do not have to do is tell your boss that you want promotion because you want more money or because you do not like the current job.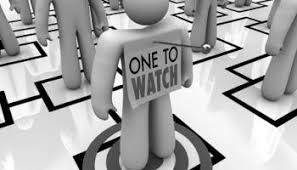 Essential part
Go, instead, to the essential motivation. Try to describe your motivation on the basis of your ambitions, career goals and talent. Many managers will be willing to help you when you give a sincere motivation in which your ambitions come to the fore. They may also realize that you can mean more for the company.
Remember that you will continue to do your current job well at all times. Many people use behavior from the past as a predictor of future behavior. When the quality of your work increases, the confidence of your boss in you also increases.
5. Provide a replacement!
In order to be able to promote at all, there must be someone who can replace you. A common problem is that when you are good at what you do and work hard for a promotion, you make yourself indispensable at the place where you are. With the logical consequence that they can not allow you to be promoted, because otherwise everything will come down.
Prepare someone
The solution is to prepare another employee for your position in advance. Take him/her to clients once, share knowledge and experiences during the break and teach him/her relevant skills.
Do you not run the risk of being fired yourself?
As long as you are a good employee who works hard and is constantly developing his/her skills, the chances of being dismissed are very small. You show that you are valuable to the company and that you have the ambition to grow. In addition, with your 'mentorship' you show that you have management skills and can help other people to develop themselves.
6. Create a new position
Out-of-the-box thinking! That is what you have to do if you apply this tip. Do you sometimes feel that you are missing someone when carrying out your work? Would it be useful if, for example, an intermediary is put between the management and your department?
Offer solution
Find a problem and offer the solution (in this case yourself). If it is a significant problem and you can actually offer the solution, you can make a proposal to the management. Show that there is a demand for someone like you in a position that is not yet in place.
It will be a time-consuming activity and you will have to think outside the box, but in some cases this will be the only way to promote!
7. Find and learn new skills
The best way to increase your chances of promotion is to acquire knowledge and learn new skills that are crucial for the organisation. Please note that the knowledge and skills you acquire go beyond your current job. Otherwise you are only concerned with making yourself indispensable on the place where you are now, while you want to go higher!
Skills beyond job
When you have skills or talents that go beyond your current job, your boss will see that he misses opportunities because he does not employ his staff optimally.
In order to learn new skills as efficiently as possible, it is essential that you search which skills will help you go higher. Sometimes you will need special certificates or a different language, but it can also be a simple computer course that makes you suddenly an interesting candidate for that one function higher up!
8. Apply internally
As the size of a company increases, the number of internal vacancies also increases. These vacancies can be your ticket to promotion, but then you have to handle it carefully. For example, do not apply for any vacancy that is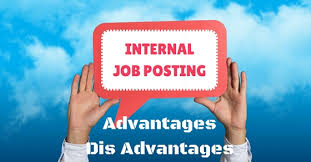 released. That gives a wrong impression. You simply can not be good at anything. You will be desperate and not taken seriously.
Apply only to the positions that you really want and prepare well for. The inherent motivation is crucial. You can ruin your image with a bad application and that can in turn have a negative influence on your current position within the company.
Final thoughts
All in all, we can conclude that in addition to delivering good performance, you must communicate clearly and invest in yourself. You have to be ambitious and think outside the box. You have to be smart, because with only hard work you will not get there!
I was brought up with the idea of working hard and being honest (sounded great to me) and you will get where you want to be. Then I came into the harsh reality of the corporate jungle, where hard work is not always necessary and honesty is only recognized as a weakness. I could have used some of the tips above in my professional career!
Prepare your escape route
Anyway, if you might be fed up about company insanity, just become an internet entrepreneur like I did and become your own boss. Affiliate marketing is the way to go nowadays and there is a unique opportunity out there that will change your life!
Click here for my number one recommendation and full review of the best support program in the world.
If you have any questions, please leave them in the comment box and I will reply within 24 hours.