Company: Evergreen Wealth Formula 2.0
Website: http://www.evergreenwealthformula.com/new/
Owner: James Scholes
Cost: $197 plus up-sells
Rating: 35/100
What is Evergreen Wealth Formula (EWF)?
I am not going to pretend that I invested $197 just to become a member of this program in order to review it. Therefore I am writing this review purely based on their website information and a bit of talk with former members. So, here we go.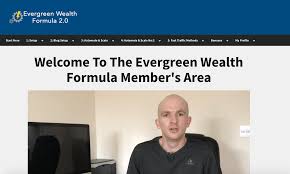 Get website
EWF is a system claiming to give you a fully automated money-making system that will start paying you today. You will have to buy a training course, after which you will receive a website completely with quality content, so as to attract a lot of traffic. They also give you a lot of products to sell. This site can then be scaled up (the site does not mention a price, but does not say it is free) for more traffic and you could have a six figure business within 90 days. The only thing you need is a desk top or lap top computer plus an internet connection. It advises you can also use smart phones but you will get more out of it by using a computer.  
In other words EWF promises you the world with a minimum effort, but does not tell you how.
If you would want the best internet business support program, then go to the end of my article and change your life!
How does EWF 2.0 work?
The website, under this heading, goes on to explain the 3-step process of setting the program up.
Step 1: Setup
In step 1 you'll discover how to set everything up quickly & easily with easy to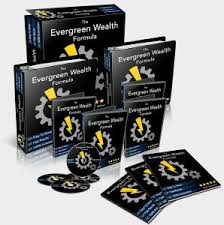 follow step by step video tutorials. You also get all the tools and content free so there's zero content creation required. You will have to buy these tutorials at a discounted price of $197. If you are looking for what exactly you are paying for here, then the website is not specific and you won't find anything. Time to complete this step: 1-48 hours (depending on what?).
Step 2: Automate
In step 2, you'll see how to setup your automated traffic streams in minutes. This is easy to do, brings in fast results and runs on complete auto-pilot, freeing up time to work on growing your income instead of maintaining it. You see that everything is easy to do and takes minutes, although it does not become clear what is meant by automated traffic streams and how much this is going to cost you. Time to complete this step: 20 minutes.
An ex member informed that they will have an immediate up-sell here of some $150.
Step 3: Scale
Want more traffic and sales? No problem – you can easily scale up by adding more automated traffic streams in just minutes. Expect traffic and sales to grow each time you implement this. Again, no specifics or any sort of explanation offered here, but I bet this will cost you more. Time to complete this step: 5 minutes.
After reading this 3-step approach, I really do not know anything more about how this system works! I will by then have alreay invested a minimum of some $350 and I am really asking myself for what?
Why EWF 2.0?
Apparently having said enough about how EWT works the site goes on to tell you 5 reasons why you should choose this undefined system. I have quoted form its website between brackets.
1. Never Worry About Traffic Again – Ever
"Whether you're just starting out or you're a season internet marketer, the no:1 problem we all have is getting traffic. Thankfully, this is no longer a problem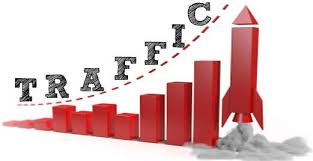 when using the Evergreen Wealth Formula 2.0 system, as not only will this end your traffic worries forever, but you'll be able to scale up your traffic to whatever level you desire quickly and easily just by adding new automated traffic streams that only take minutes each time to implement".
Traffic important
Being an Affiliate Marketer myself, I fully agree with him that getting enough traffic to your site is one of the most important things. No traffic, no audience, no revenue. He is indicating that you will be having the possibilities to scale up your number of visitors up to the level that you require. Not mentioned here is how this is going to happen and also nothing about the cost to you for scaling up.
2. Zero Content Creation Required
"However, getting traffic is only part of the equation, as you also need to convert it into sales – and to do that – you need high quality content that converts your traffic into sales. Thankfully, the Evergreen Wealth Formula 2.0 system takes care of all this for you as you'll get all the content you need to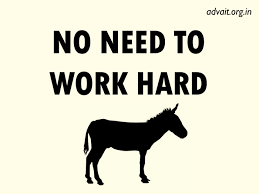 whip your traffic into a instant buying frenzy and purchase whatever you're offering without hesitation. Also, you're not "chained and balled" to promote any one offer – you can use the Evergreen Wealth Formula 2.0 to sell any affiliate offer from any affiliate network, or your own products and services if you have any."
Starting up costs time
I have always learned and still do, that starting or doing a business will cost you time and money and you will have to put in a lot of effort. When he says you will get all the content you need and also for free, I feel like yeah, yeah. Where does all this content come from? Is it high quality and if not? Is it copied from somewhere? In which case it might severely influence your rankings to the adverse.
3. Beginner Friendly
"I'll be honest with you, the Evergreen Wealth Formula 2.0 is a big course.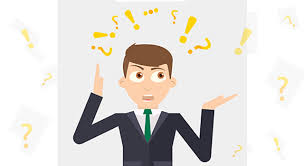 However, you'll have no problem setting up and profiting from this system. Why? Because even though the Evergreen Wealth Formula 2.0 is a complete A – Z money making system for advanced marketers… I've designed it for the beginner in mind. You'll be taken from start to finish with easy to follow step by step video tutorials that anyone – regardless of experience – can implement and profit from."
I personally have a big problem with people saying "I'll be honest with you". Does this mean that when they do not tell you, they are not? It is a big course, which you can do in 1-48 Hours? I am very confused here. For me it means that he just wants to attract as many people as possible.
4. Need Help? Get Life Time Support… For Free
"Even though I've made the the Evergreen Wealth Formula 2.0 as easy to implement and get results from, I want you to know I've totally got your back. This is because, when you order the Evergreen Wealth Formula 2.0, you also get free "one on one" email support with me personally (James Scholes, the creator) for life. So if you run into any problems – no matter how big or small – hit me up and I'll get back to you and personally help you through your sticking point so you can get results faster without ever struggling on your own."
Yes, I can confirm this from my source who had once been in EWF that the one-on-one support is ok.
5. Want Fast Results… No Problem
"To guarantee you get fast results, you'll also get access to the "Fast Traffic Methods" module you can use in conjunction with the Evergreen Wealth
Formula 2.0 to generate you sales as soon as today. These are proven methods that will deliver massive amounts of traffic on the same day as implementing them, so you can start making money with the Evergreen Wealth Formula 2.0 the same day you implement these powerful methods."
Start making money the day you have implemented it? It usually takes time before any business starts earning money and even longer to break even, let alone making profits. And what about the undoubtedly huge cost involved to implement these systems?
My personal thoughts
This website page is your typical example of much ado about nothing. 
There are many promises of easy, fast and lots of money making, but, in my opinion, none of them have been sufficiently substantiated.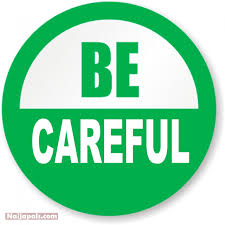 To simply say or even conclude that EWF 2.0 is the cure for everything and do so without giving any reasons, does not give much confidence to any of the people reading this site thoroughly.
High cost
Compared to other similar programs the initial cost of $197 appears rather high. For this I can get a full year training in a similar program. For this program you will then still have all these up-sells to come!
As so many of these type of programs do, in his video, James Scholes urges you to sign-up today, as there might not be a place tomorrow. This is just a ploy from his side leading you to believe everybody wants in.
Some people are going to make money with this system, so I would not call EWF a scam. If you are not a seasoned marketer, I would recommend you stay away from this one.
My recommendation no # 1
If you want to have your own internet business, working from home, scam free and at a reasonable price, then I would suggest you reading my detailed review of Wealthy Affiliate here.
You will become an affiliate marketer with your own websites, promoting products and making money in the process. Experience this program firsthand by using the link in my review and receive a week free membership!
In the meantime, thanks for reading this and if you have any questions, please leave them in the comment box and I will reply within 24 hours.