Introduction
Women and men care about several things regarding the employer image. With that knowledge, employers can get to work in a much more targeted way.
What employer image do you appeal to? An employer with fantastic primary and secondary employment conditions and wonderful career opportunities? Or an employer for which you do not have to travel too far, where the work is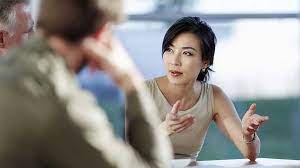 varied and the balance between work and private life is good?
If you're a man, chances are you'll choose the former. Are you a woman? Then you probably go for the latter. A recent survey shows that there are considerable differences between men and women and the employer image that they feel more comfortable with.
Finished with the corporate jungle anyway? Check out the end for a life-changing opportunity!
The difference
On average, women attach more importance to so-called soft aspects such as varied work, the balance between work and private life, the possibility to work from home, and a short travel distance, according to the research. In addition, pleasant colleagues, the possibility to work part-time, and challenging work content are important considerations for women whether or not to remain loyal to their employer.
Men find other things more important: good primary and secondary employment conditions, good career opportunities, and working in a financially healthy organization. Whether they stay is also dependent on the company car and compensation for overtime.
Masculine and white
Many of you will confirm that this is not really a surprise outcome of the survey. Men tend to be more vertically oriented and are more than happy to accept a position in which they are unhappy, as long as it is good for their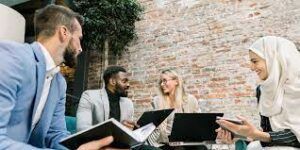 career. Women are much more principled: they want a substantive position that makes them happy.
If you want to promote diversity at the top of the business community and, the aforementioned differences clearly show why this is necessary. Without being judgmental: in most organizations, the norm is masculine and white. Culture change (diversity) is needed to ensure that women also feel at home in those organizations. Knowledge about the aforementioned differences is important in this respect.
Take an average partner organization in the legal profession, accountancy, or consultancy, in which you have to work really hard to reach the top. Part of this is often also that you are available 24/7 for the customer and that is something that some women feel less comfortable with. If you are willing to adjust this, for example by making a team responsible for that customer, you make yourself more interesting for women as an organization. And you will see that in the end men also find this more pleasant.
Other selection procedure
You can even make a difference in vacancy texts, says an expert in resource management. By paying attention to those soft aspects, for example by stating that a good work-life balance is important to you as a company. Then women also feel the space to discuss this.
Approaching women personally also helps. Women are never done with the work they are doing: they want to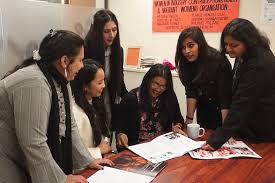 complete a project or take their team even further. That's why you have to talk to them about the content of the work you have to offer. That personal approach also worked well when this expert was working at a big bank. "We sometimes approached specific groups of women with a vacancy and as a result, got a lot more responses. This gave them confirmation that they could respond."
Here he would like to emphasize one thing. Just because most women value those softer aspects doesn't mean they're less ambitious. Women are just as ambitious as men, but often also feel responsible for things outside of work: that things are going well at home, for example, and they are also more often carers. They are therefore looking for substantive challenging work with which they can combine this. If there isn't, they don't apply, or they leave.
Recruitment
Knowing the above, employers should be looking much more for competent women. But what is happening in practice? 
Men are approached more often by recruiters than women. They are also more likely to accept offers. This is apparent from the same survey among more than 4,000 highly educated people.
41 percent of women never receive a job offer from a recruiter, compared to 20 percent for men. Many recruiters are active, especially in scarce professions in IT and technology. These are mainly male professions as they explain the big difference based on gender. Nearly 30 percent of men say they are approached once a month or more, compared to 18 percent of women.
There are many employers in technology and IT who are willing to invest and use recruiters. There are also many recruitment agencies because this is the sector where you can get something. That is a difference with, for example, healthcare, where there is often not enough money to set up extensive recruitment campaigns, although there is also a diligent search for new people.
Inventive and cheeky
The research also shows that men are slightly more likely to respond to offers from recruiters. Men bluff through it more easily and take the step more easily to do something else. Women are more reserved and modest and are more likely to doubt whether they are suitable. The difference here is a lot closer: 29 percent of the men say that they sometimes accept an offer compared to 27 percent of the women.
So, there you have it. There is work to be done both by employers and the ladies themselves. There are chances though.
If you feel frustrated by your employer anyway, why don't you leave or better yet, start your own internet business? Here is how to do it.
Start your own online business
More and more people, including a lot of women, have become entrepreneurs and still, more would like to become their own boss. There is an easy way to start your own business with the help of the internet. Anyone of us can do it, you just need to be told how.
The internet contains a ton of possibilities, yet you need to find the best, honest and scam-free options. I can help you in the right direction and point you to the best internet business support program right now. One of the most popular business models is affiliate marketing. I will explain to you in short how this works.
Affiliate Marketing
You will need to create a website and the program I will be proposing will take care of that. Then you will choose your website niche (a topic you are going to write about). There are millions of niches, but you should pick your topic from one of your hobbies, passions, or interests.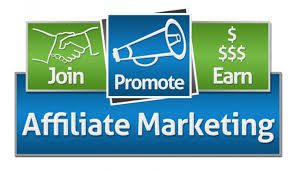 As soon as you have that, you can start building out your website with articles relevant to your niche and with the aim to help people. Subsequently, people will begin visiting your website and as you build further, you can start promoting products relevant to your niche.
You will find these products on the net with various merchants and you will look for the ones with affiliate programs. You apply for their program and as soon as accepted, they will give a link to their products for you to be promoted. Your audience will then be directed to the merchant's website through the link on your site and when sold, you will receive the commission. No need to buy, store or deliver anything! The investment for this program will be minimal.
Here is the program I recommend as number 1.
Wealthy Affiliate (WA)
Established in 2005 by two Canadian entrepreneurs this unique program has been growing ever since to become the most popular of its kind. Low investment, the best training, and an enormously strong and helpful community have attracted many newbies as well as professionals. But there are so many features that make them great.
Being a member myself since 2014, I have prepared a full review of the ins and outs of this world-class program. You can access this review by clicking here. The review also contains a link with which you can become a member for one week for Free, without any commitments whatsoever. In this way, you can experience the system firsthand.