Introduction
Sorry for this title, but this can be an issue. Stock exchange listed companies such as Shell and Unilever are flush with money and are buying up their own shares. That is beneficial for the shareholders. Employees grudgingly see, however, that there is no money for more wages.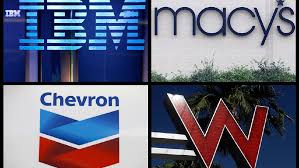 Big companies
Shell, IBM, Unilever, Walt Disney, JP Morgan Chase, Chevron and Apple. It is only a small selection from the list of listed companies that purchased their own shares. And not in small numbers. For example, Shell bought EUR 25 billion of its own shares. Unilever for 6 billion. Equity is also involved with other listed companies. In the US, more than $ 1,000 billion in own shares were purchased by companies last year. 
What is happening here?
Read more and find out why you get no extra salary, but there is cash for the shareholders. And if you do not like this, find the perfect way out. Be your own boss and work from home. Find out at the end.
Why buy your own shares?
Making money for shareholders is really the American answer. Serving the interests of shareholders, says UK law. That means making as much profit as possible and distributing a large part of it to shareholders. This is different in many European countries. In the Netherlands, management must pay attention to the interests of all its stakeholders.
Stakeholders
Stakeholders being those entities or persons holding a share or interest in a company that can affect or be affected by an organization's actions, objectives and policies. Some examples of key stakeholders are creditors,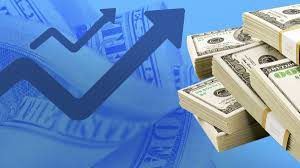 directors, employees, government (and its agencies), owners (shareholders), suppliers, unions, and the community from which the business draws its resources.
Shareholders
Shareholders are important, but not the most important. A shareholder (also stockholder) is an individual or institution, including a corporation, that legally owns one or more shares or stock in a public or private corporation. Shareholders may be referred to as members of a corporation. So, why the focus?
Buying shares is popular 
The reason is simple. Companies will generally have more money than they need and they want to return that to the shareholder. That is fine in itself. Cash must initially be used for investments and possible acquisitions. But that must be profitable. In addition, a company must maintain a buffer for bad times. And then the shareholder comes into the picture. After all, they invested in the company. But is it logical to only take care of them?
Giving money back
That period has now arrived. Some companies swim in money now that it has been doing well with the economy for a few years. They have so much that they can not invest it all anymore. And they do not want to throw away money by doing too expensive acquisitions. So the money goes back to the
shareholder.
You can do that in two ways. You give a higher dividend or you buy your own shares. The company has to withhold taxes on dividends, so part of the profit will go to the tax authorities. For the purchase of own shares, there is generally no need to settle anything with the tax authorities. So, there you go, it is a tax issue and thus companies buy their own shares.
Increase in share earnings
The logic behind the purchase is that there are fewer shares left in the market. The profit therefore needs to be divided over fewer shares. The earnings per share will then increase and that is favorable for the share price and therefore the shareholder.
The fact that companies give the surplus cash to the shareholder is no more than logical. After all, they have made risk-bearing capital available to the company. They are rewarded for that. But again, why only them?
Criticism on this reasoning
Some people say this needs to change. They want staff to benefit also from the rising profits of companies by giving them a wage increase. They claim that companies make high profits thanks to the low wages of the staff. In the past twenty years, employees have received an ever smaller share of the cake. They want employees, who are stakeholders as well, to have a say in the distribution of profits. The shareholders take off with the money, the employees get a higher energy bill. That sounds not correct.
Doubt
Others doubt this approach and say:  Why do you have to pay employees more than market wages? Good employees who are decisive for success get a real salary increase, or they switch to the competition. They argue that companies invest more money in internal training. That is good for the company and for the employee. 
To my opinion this is beside the point as they did not talk about salary increase but a share of the profits that they have contributed to, like a 13th month, a bonus or similar.
More criticism
Criticism also applies to the purchase of own shares from a completely different angle. This could lead to capital destruction for the shareholder. In itself it is fine that excess cash goes back to the shareholder. But often, shareholder value is often destroyed when purchasing. 
Timing
That has to do with the timing. Companies buy shares when they have money left. And that is usually in times that things are going well. And if the company is doing well, the price is high, so the companies buy their own shares for a relatively large amount of money.
And they just issue shares if things go bad. This leads to hefty capital destruction. Here is an example. Experts point to the ING (Dutch bank) which bought five billion euro shares for 2008. When the credit crunch erupted, the company had to spend another 7.5 billion euros on new shares at a much lower price.
Another example
We thought we had learned something from this crisis, but the opposite is true. Companies do exactly the same as in the nineties and before the credit crisis. Experts recognize the criticism. Practice shows that companies buy shares at high prices and issue shares at low prices. That is why it is often better to pay more dividends. 
KPN 
Dutch Telecom concern KPN bought 1 billion treasury shares between 2004 and 2011 for an amount of 10 billion euros in total. In 2013 it went bad with the telecom concern and the company had to raise three billion euros to improve the financial position. The share price was then so low that KPN had to issue 2.8 billion new shares. On balance, KPN issued 1.8 billion new shares. The company did not, however, earn any money, but it received 7 billion euros.
And KPN was no exception. Aegon, steel company Arcelor Mittal and publisher Reed Elsevier also had to issue new shares during the credit crisis, while in the previous years they paid top prices to buy back their own shares.
My thoughts
There are good reasons for companies to buy their own shares in order to help shareholders. In my opinion there are also good reasons to give employees their share, as they contributed to the well-being of the company. Yes, shareholders take some risk, but it is the hard work of employees that generates the money.
Buying your own shares may carry the risk of future down turns and the need for new capital, but at lower share prices. I personally know a company that shares their profits with its employees in the form of several months bonuses, depending on the profits.
Start making your own money on the side!
Do you work at a company that does this or does your management only care for shareholders? In case of the latter, do you want to get back at them by becoming your own boss? If your answer is yes, then read about the best program available to become an affiliate marketer on the internet. And yes, you can also work from home. Read here my personal review of this once in a lifetime opportunity.